Are Wolverine work boots any good and are they worth the money? How do Wolverines compare with other top work boots brands? Is the brand good enough for my work?
Well, read on, and I will answer every question you have about Wolverine work boots!
If you are looking for the best work boots, Wolverine boots will undoubtedly come to your mind (or at least if you've come across them when doing your research).
It's a brand established back in the 19th century, and its rich history and quality endure!
Throughout this period that Wolverine has been in existence, the brand has continued to produce high-quality and comfortable work boots. And, there's a pair for everyone. Whether you are a horse rider or a construction site worker, there's one for you!
But, like any other boot, the Wolverine has its dark side. Of course, you'll not find that in their marketing commercials.
But, here, I tell you everything! So, let's join me as we turn every stone around, shall we?
The brand: never heard of Wolverine before?
You must have heard about Wolverine, no? Not the movie- the boots! They've been around for the last 137 years, making top-quality work boots.
Where are Wolverine work boots manufactured? And who makes the Wolverine work boot?
Wolverine's story starts in the 19th century, in Michigan.
GA Krause and his sons founded the company in 1883 in Rockford, Michigan. Their leather tannery made handcrafted boots and gloves for workers.
The first boot was the Original 1000 Mile boot back in the first decade of the 20th century. Today, Wolverine Worldwide runs the manufacture and sale of Wolverine products.
Wolverine's motto, "Strong Soles for Sturdy Shoulders," perfectly represents what the company is all about.
The quality of Wolverine work boots
The Wolverine boots are engineered for durability, performance, and comfort. Over the years, Wolverine continues to be the go-to work boot for many workers.
Are Wolverines comfortable?
Yes, Wolverine work boots are comfortable.
In fact, one of Wolverine's boots made it in our most comfortable work boots in the world ranking list. But the level of comfort varies from boot to boot.
Wellingtons, for instance, are tall and have less support than their lace-up counterparts.
The Overpass Wellington is about ten inches high and would not be comfortable for a short person doing heavy tasks. Instead, the Durashock High-Performance lace-up boot would fit your bill perfectly.
The Wellington, however, is fine for people in jobs that have little heavy lifting. Consider your workplace's safety regulations and get a model that would be comfortable for your work.
Are Wolverines true to size?
For all boot users, size matters, literally! No matter how good a boot is, it's functionally useless if it doesn't fit.
A work boot could have golden laces and so strong that not even a meteorite from space could crush it. But, if it's too large or too small, every feature is a matter non grata!
In fact, the size of a work boot determines whether it is comfortable. The boot should snug evenly and not bruise your toes or heels. At least, you should wiggle your toes with ease.
Wolverine designs their boots for comfort and performance. First, they have a set-out design that governs how different features fit in various feet types. Learn more about how work boots should fit here.
Here is a chart showing Wolverine Boot Sizes
| USA | UK | EU | JPN |
| --- | --- | --- | --- |
| 7 | 6 | 40 | 25 |
| 7.5 | 6.5 | 40.5 | 25.5 |
| 8 | 7 | 41 | 26 |
| 8.5 | 7.5 | 41.5 | 26.5 |
| 9 | 8 | 42 | 27 |
| 9.5 | 8.5 | 42.5 | 27.5 |
| 10 | 9 | 43 | 28 |
| 10.5 | 9.5 | 43.5 | 28.5 |
| 11 | 10 | 44 | 29 |
| 11.5 | 10.5 | 44.5 | 29.5 |
| 12 | 11 | 45 | 30 |
| 13 | 12 | 46 | 31 |
| 14 | 13 | 47 | 32 |
| 15 | 14 | 48 | 33 |
If you're cautious about size, you can measure your foot size with a Brannock device. [1] The information you get will coincide with your perfect fit.
If your boots still don't fit, Wolverine offers you a 30-day return guarantee. (and most online stores will allow you to send back the boots within a short period of time. So you can buy with confidence)
Are Wolverine work boots durable? How long do they last?
How long would a combination of leather, wood, or rubber last? Indeed, it's going to be a long time!
The longevity of leather depends on its style and type. Full-grain cow leather is so durable that it will be around for a lifetime or 100 years! Indeed, it will outlast most of the items in your possession.
Wolverine makes their boots with cowhide. The material is not only waterproof but also withstands abrasion and corrosion.
Wolverine claims that their boots can walk for 1000 miles before they need a replacement.
Of course, if you take care of your boots, clean them and oil them, etc … they'll last longer!
What type of work boots does Wolverine produce?
Essentially, Wolverine makes their boots to provide comfort and protect you from your work environment. But, that poses another challenge- not all working environments are the same.
The company manufactures a work boot for literally any situation. You can get boots that will work on a farm, construction site, or even hike through thick muddy woods.
Some popular varieties of Wolverine boots include
Work
Hiking
Casual
BLVD
Athletic boots
If you're stuck at finding the perfect boot for your work, read on!
1. The waterproof boot
Doctors recommend [2] that you keep your feet dry to avoid fungal and bacterial infections. I'm pretty sure a smelly foot is not in any of your wishlists!
If your work involves spending lots of time on wet grounds, you'll want a boot that can keep you dry. Waterproof boots have advanced designs that protect your feet from any damp ground.
The workboots have a breathable fabric liner clothed in a resistant material that will not allow water penetration. The liner ensures that your sweat or any sneaky moisture evaporates.
2. Steel toe boots
The last thing you want is to have your toe crushed by the machines you use at work. The pain decibels [3] of a crushed toe are nearly unbearable.
Your feet have up to 26 bones. According to the US National Library of Medicine [4], these toes keep you balanced. Without the toes, you'd keep stumbling due to a lack of grip and balance.
Wearing a steel toe Wolverine boot saves your feet from these hazards presented by your industrial setting. Wolverine fortifies their boots with lined shafts that protect your ankles too.
Also, Wolverine steel toe boots meet the ANSI and ASTM [5] safety standards.
If you're working at a construction site or other jobs that involve heavy machinery, these are the best boots for you!
The steel toe boots also come in handy if you're a contractor, mechanic, or even at the shopping mall. The steel cover acts as a helmet for your toe. Whatever falls hits the metal instead of you.
3. Soft toe Wolverine boots
Not all settings require a steel toe. Lighter duties are just okay with the soft toe. Remember, the steel and metal shafts in a work boot only add up to its weight.
And, if you don't want to carry a load on your feet, the soft toe should be just fine!
Soft toe boots are ideal for low-intensity jobs such as chemical handlers and electrical technicians. Jobs such as these don't need metallic toe protection features as they handle few falling metals.
When handling electricity, you certainly want to keep away from metals and insulate yourself as much as possible. Check out this best soft toe work boots page to see what other options are available out there.
4. Wolverine 1000 mile boot
Premiered in the Original 1000 Mile Boot is the oldest of all Wolverine brands.
If you're looking for a boot that fits any situation, the Wolverine 1000 Mile boot could just be it! It's the ideal boot for all your formal, informal, outdoor, and indoor needs.
The casual boots aren't impressive for heavy-duty work, but their tanned leather, laces, and sole will last for several years.
In reality this boot could be great if you're a manager or have a job where you're not at risk of getting your feet injured. That's because this boot is not a safety boot!
When you are wearing the 1000 Mile Boots, you'll match in any situation. You'll easily fit among hikers, bikers, and even the informal meeting or office.
What industries are Wolverine boots good for?
Wolverine has a boot for literally any industry. Whether you're looking for a construction site or contractor's work boot, you'll find good footgear from this brand.
However, consider the quality and features of your boot to see if it coincides with your needs.
For instance, if you're working in a busy environment that involves falling objects or heavy machinery, rugged work boots will be your surefire.
While some boots, such as the soft toe, are mainly for low-intensity work, the steel toes are for heavy-duty applications. Protect your feet with rugged boots that can resist corrosion from chemicals or shock from falling objects.
Whether you work in the electrical, construction, or chemical industries, Wolverine has got you covered. And, if you want a casual boot or footwear to break your way through the muddy grounds, you can still trust the brand!
Price: are Wolverine work boots expensive?
Wolverine work boots are inexpensive, and still, it's worth investing in a pair. The company packs its footwear brands with comfort, durability, performance, and lots of exciting features.
Of course, it is worth putting your bucks in quality boots. But, how exactly does Wolverine compare with other work boot brands in the market?
Wolverine boots costs between $21 and $500.
The Wolverine Men's Fletcher low-top work boots go for $21 while the most expensive is the Men's Wolverine 1000 Mile 1940 Boot – Olive Tanned at $415. (Depending on when you're reading this page prices might differ. Click here to check the latest prices on Wolverine's work boots)
While Wolverine offers some of the best boots, its price range doesn't even come close to other high-end work boots. Some boot brands are crazy expensive!
Just for fun, it's worth mentioning some of these most expensive work boots include the Ferragamo Suede, which goes for a whopping $895!
Wolverine is by no doubt one of the cheapest top-quality work boots on the market today!
What's the good and the bad of Wolverine boots?
Here is a summary table of the pros and cons of Wolverine Work Boots
PROS
CONS
So durable could walk for 1000 Miles
30 Day return guarantee Affordable
Wolverine has a boot for every industry
It fits your foot comfortably
Laces not so durable
The inner soles could break
No lifetime warranty
What do the reviews say about the Wolverine work boot brand?
Some users commended the durability of the boots saying they've worn the Wolverine boots for at least a couple of years and they're still rugged and comfortable.
If you're on a job where you have to spend a lot of time on your feet this brand has a good work boot for you.
The boots fit perfectly according to the reviews we've seen online so we can say that Wolverine work boots are true to size. Personally, though, I always like to buy my boots one size up to allow for thicker socks in wintertime.
No boot is perfect though and some users have mentioned that after a year or so they had to replace the insole and the laces.
And other users had mentioned that even though the Wolverine boots are nice and comfy, the sole fell apart pretty quickly.
But those are rare cases.
Most users are very happy with their Wolverine work boots and people usually rate the Wolverine products from 4.5 to 5 stars in their reviews.
Where can you buy Wolverine work boots?
The Wolverine footwear brands are available in different stores across the USA, UK, Australia, Canada, New Zealand, and worldwide.
And, in case you want to make an online purchase, you can order via Amazon.
At least, the world's largest online shop has lots of reliable and convenient options for buyers. They will ship the boots to your address at a reasonable price, and you can return them as per their guarantee policy.
Plus, Amazon offers several discounts. If Jeff Bezos' store isn't your cup of coffee, you can buy directly from the Wolverine website.
Top 5 most popular work boots models from Wolverine
Boot Model
Popular For
Price
Overpass Composite Toe
Best Sold And Most Reviewed Wolverine Work Boot Model
Check In Store
Rancher 10″
Square Toe
Most Popular Wolverine Cowboy Style Work Boot
Check In Store
Moc Toe Style
Best Rated Wolverine Non-safety Toe Boot
Check In Store
Wolverine M
Stylish brown Insulated 8 inch Wolverine work boot
Check In Store
Floorhand 6″
Affordable black Wolverine steel toe work boot
Check In Store
Alternatives to Wolverine work boot
Wolverine is just but one in a large number of the best brands of work boots. The brands combine exquisite design with comfort and performance.
Most of these boot brands have a rich history that dates several decades back. It's their consistent production of high-quality, durable, and comfortable work boots over the years that puts them top on the list.
1. Caterpillar
Caterpillar is one of the world's most prominent brands, known for earth machines and footwear. The engines, tracks, and machines are popular among engineers for their strength and hi-tech capabilities.
The Cat footwear is a licensed work gear line that produces attire meant for rigorous work.
The Deerfield, Illinois, United States-based boot and machine maker started in 1925 when Benjamin Holt signed a merger with CL Best. Since then, the Caterpillar Tractor Company has seen lots of successes in the footwear industry.
Caterpillar boots, built to last and perform in extreme environments, have a 30-day comfort guarantee. Cats are more expensive than Wolverines, though.
2. Carolina
Carolina work boots- one of America's most popular footwear lines- boast durability, comfort, and protection. The boots have the American worker covered through tough boots that will protect you in any working condition.
3. Timberland Pro
Timberland began as Abington Shoe Company before Nathan Swartz, and his sons bought it in 1952. It was until 1973 that they came up with the Timberland brand.
Timberland Pro work boots work well even in treacherous conditions. Most of the Timberland Pro work boots have full premium grain Helcor leather.
The brand features a yellow distinct waterproof coating that protects you from any liquid or damp environment. They are also long-lasting and good performers that work as hard as you.
4. Ariat
Ariat is a darling brand to many American athletes and workers. The Ariat Western-style footwear has been around since 1993.
For many years, equestrian riders have trusted Ariat for performance and durability. Also, the working class loves it for the protection and comfort it provides. Check out our best pull-on work boots page for similar boots.
5. Keen Utility
When Keen Utility opened in 2003, they quickly dominated the footwear world. Keen work boots provide rigid, comfortable support for many workers. It's one of the best work boots for people that need to stay all day on their feet on concrete floors.
A pair of Keen Utility boots will offer you waterproof protection and take you through treacherous grounds without a sigh.
Another great feature of this boots is that the material its made from helps your feet breath better. This makes it one of the best work boots to wear in summer.
6. Justin Originals
If you're looking for a boot with a rich history, Justin will be at the very top. Since 1879, the Indiana-based boot company has offered Southerners a series of quality boots that survive any ground.
The sturdy, durable sole is a cliche already. These boots were popular with cowboys in the 19th century before they opened to the rest of the world.
Boots such as these survive the harsh environment. And, of course, they'll protect your feet too.
7. Skechers
When Robert Greenberg started Skechers in 1992, perhaps he didn't know that the new casual footwear chain would trend among Americans. The company's apparel and footwear is already a household name.
This brand was famed for their sneakers, but Skechers' work boots are a marvel as well! You'll find several work boot options for both men and women.
Also, some readers have mentioned that Red Wings work boots should be included in the above list as well. If you're one of those awesome readers who suggested that make sure you read this Wolverine versus Red Wings comparison article to find out all the details.
Conclusion: Are Wolverine Work Boots Worth The Money?
Wolverine makes work boots that stand the test of time. They've been around for nearly one and a half centuries, and their footwear is the perfect illustration of their experience.
The boots withstand any terrain and work environment, and the high-quality cowhide leather guarantees a lifetime investment!
Wolverine also boasts comfortable footwear designs. You can use the sizing system to know which boot fits you well.
So, are Wolverine work boots worth the money?
The short answer is: yes, they are!
The longer answer is: it depends on whether you want to get a high-quality boot that will outlast all your uncle's synthetic fiber boots or not!
---
Team Members Working On This Page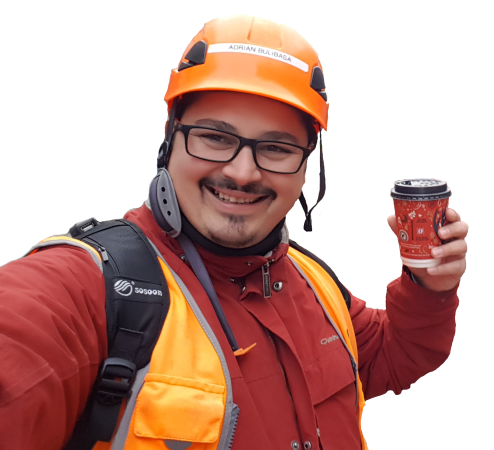 Construction Professional, driver, crane operator, cleaner, head chef … these are just some of the jobs I did in the past. Working in all these different environments taught me that having good footwear to protect your feet from different dangers at work IS PARAMOUNT for any worker! On this website, I aim to share all my knowledge and personal experience in dealing with different footwear and foot care issues, and hopefully, you can get something out of it. Enjoy!
Other helpful resources: