Just because you want a pair of work boots that will protect you from the dangers of a modern work site, does not mean they have to be ugly or unfashionable. (some of them are, I know :D)
But work boots can be incredibly fashionable, both when they are paired well with uniforms, and with casual wear like jeans and leather jackets off the worksite.
This article will give you five suggestions for work boots we feel are great for style on and off the worksite, as well as some general tips for pairing work boots with other apparel and clothing.
It will also let you know the pros and cons of buying trendy work boots and give you a couple of great websites for finding the latest trendy boots.
Can we mix Safety & Fashion?
You can mix safety and fashion, but you should absolutely never sacrifice the former for the latter.
For example, if your worksite requires a steel toe cap, but you find a soft toe cap work boot that looks nicer, you should not under any circumstances buy it, unless it can be modified.
That said, there are almost certainly boots that confirm to the safety standards of your worksite whilst also looking good.
Provided you are willing to compromise a little on what you consider to be stylish, then it is entirely possible to mix safety work boots with fashion.
Later we will look at five kinds of work boots that utilize amazing safety features with a stylish look that works both on the worksite and off.
Why wear a pair of stylish work boots?
Why wear a stylish pair of anything? You're on a worksite for eight hours a day, maybe more, and there isn't much opportunity to stand out with a helmet and high-viz jacket.
You may have made a few friends, but you can't have lengthy casual conversations over the sounds of machinery. And why would your boss let you; you have a job to do.
Your work boots therefore are one of the few ways you have of expressing yourself and your personality on the worksite.
So if you can find a pair that look different to everyone else's, then you are sure to catch other people's attention, including the supervisor.

How to wear work boots in style?
Work boots are of course only stylish if everything else you are wearing matches.
If you find a nice pair of brown leather work boots, such as the Georgia Loggers, then they will fit best with a brown jacket and beige overalls. then they will go best with a brown jacket and beige overalls.
If your work boots are black then a long black jacket off the worksite, and a dark outfit on the worksite is best.
Matching your boots to your other apparel creates a more holistic style that will really make you stand out.
Other things you can do to wear work boots in style include ensuring your trousers or work overalls reach down to your boot cuffs, but without going too far. Pinrolling them if they are too long is recommended.
Finally, you should consider buying colored laces for your work boots so they stand out (and do not get hidden too easily).
Additionally, here's how you can lace your work boots not only to look different and stylish but also to add to the comfortability and support whilst wearing your work boots.
And, of course, ensuring the work boots fit properly is crucial to creating a good style with your work boot.
Can you look casual wearing work boots? (or is it strange?)
It is not strange to wear work boots off the work site at all. If you wear them with more casual apparel you can look casual and cool while doing so.
For example, you can wear sturdy-looking work boots off the worksite, they also pair well with jeans, and a casual leather jacket and a t-shirt for a non-work site get-together will almost always work well. Below it's a mix of lace-up and slip-on work boots to serve you as inspiration.
5 Best fashion work boots for both men & women
The Georgia Boot Men's Loggers is the most stylish lace-up we could find. Georgia work boots are described as 'America's Hardest Working Boots', and they are made in the USA so they are receptive to domestic fashion tastes.
Check out this page where work boots are made to see where your favorite brand of work boots manufacture their boots.
This boot combines awesome safety features such as a steel toe cap and an abrasion-resistant rubber outsole.
But it's also visually appealing, made from beaver brown leather and with a distinct black platform heel, you are sure to stand out on the worksite if you wear this pair of work boots.
---
The Thorogood Men's American Heritage MAXwear wedge sole safety boot is another work boot that perfectly combines style with safety.
Featuring a steel toe and puncture-resistant midsole, a fiberglass shank, and Goodyear storm welt construction, this work boot will protect you from hazards at work and keep your feet safe.
The full-grain leather is also waterproof and extra strong, and so will protect your feet from dropped objects.
However, when it comes to style, the yellow laces will ensure your work boots stand out from the crowd and will also make your boots easier to tie up in the dark or in poor visibility situations.
And the wedge sole also looks more stylish as it gives the boots a more platform aesthetic, as well as providing your ankles with a greater degree of support.
The final advantage to this pair of work boots is that they are made in the USA, so if supporting American manufacturing is important to you then this is the pair of boots to buy. Do you want more? Check out this Thorogood work boots review page for similar models.
---
Dr Martens have been in the work boot industry for over 70 years, and so if you're looking for a pair of boots that reflect the Men's Winch Steel Toe should be an excellent addition to your range.
As well as looking stylish, especially with a black jacket and jeans, on the worksite, the boot features a slip-resistant synthetic outsole that reduces the risk of falls on hazardous surfaces. Read more here about the anti-slippery feature in work boots.
---
If you ladies are looking for a fashionable knee high work boot, than the LaCrosse Women's Switchgrass is the perfect work boot for you.
Designed to blend in with nature, the brown and green hues are sure to communicate an environmental look.
And the boots also features an ankle fit that locks the heel in place and also features an adjusted back gusset for a comfortable, secure fit.
The oversized shank also covers the entire arch area for added stability and support, preventing the strains of modern working from being unduly loaded onto your knees.
Remember, as well as safety and style, comfort is important, and these work boots encapsulate that well. Here's a curated list of the most comfortable work boots you can buy online or in-store for different activities and purposes.
---
This Timberland boot is a classic choice, a 100% leather brown workboot from a well-respected manufacturer of work boots with nearly 100 years of experience in the industry.
As well as providing a stylish brown collar and beige rubber sole, these work boots are also excellent for their features; 100% waterproof and with an elevated platform for comfort and support.
These work boots are also trail-ready, perfect for the hike or outdoor gathering, and the boots are designed to stylistically fit in with your outdoor-ready ensembles. If you're wondering if you can take your work boots out for a hike, read this first.
What's more fashionable? Brown or black or boots?
It depends on what is predominantly in your wardrobe. Fashion after all is the whole outfit, not just the boots.
If your wardrobe is mainly filled with earth tones like blues and greens, then brown work boots are the better purchase. They will work better with most of your existing outfits.
If your wardrobe is mainly filled with black, white, or navy colors, then black work boots are the better, more fashionable choice.
If you enjoy blue or black skinny jeans, definitely go for a pair of black boots.
Pros & cons of buying trendy work boots (compared to normal work boots)
PROS
Look good, and you will stand out on the worksite
Trendy work boots are often made from high-quality, durable leather.
CONS
Work boots being made from fashionable brands allows them to increase the price slightly
Full-grain, high-quality leather is sometimes less breathable than the softer kinds.
Are Timberland work boots still in style?
Absolutely! In 2020 GQ magazine wrote that "The New High-Fashion Sneaker Is…the Six-Inch Work Boot?", and "Timberland's six-inch work boot is the one item that appears in every corner of [New York] city".
High-end imitations of the Timberland classic are even selling in boutique fashion stores for $1300 (don't worry you can still buy the original for much much less than that).
Where to buy fashionable work boots?
https://charnwoodfootwear.co.uk/ is a great place to find the latest styles in work boot design.
https://www.shoezone.com/ also provides many great stylish options at great prices.
Online stores such as Amazon and Zappos for example have a great range of stylish boots you can choose from too.
Do Target sell work boots? Yes, they do, but as a word of caution, read a few reviews before you decide to buy boots at this store
So, can work boots be fashionable?
Work boots can absolutely be fashionable, provided you pair them well with the other items in your wardrobe.
Whether you go for brown, black, yellow work boots (or another color entirely) is dependent on what you have to wear to work, what you are going to wear with the work boots if you are taking them off-site, and what kind of occasion you are going to.
Just remember, don't sacrifice fashion or style for comfort or safety, especially if you still intend to work eight-hour shifts in these bad boys.
---
Team Members Working On This Page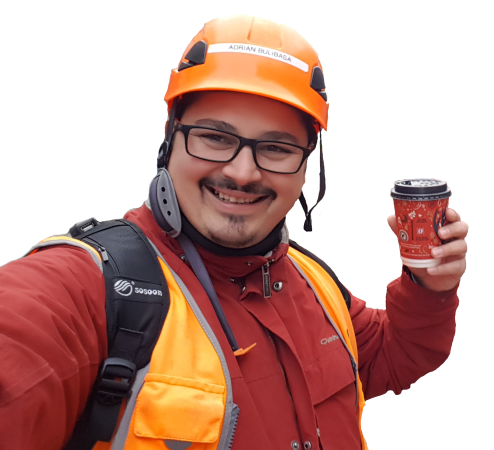 Construction Professional, driver, crane operator, cleaner, head chef … these are just some of the jobs I did in the past. Working in all these different environments taught me that having good footwear to protect your feet from different dangers at work IS PARAMOUNT for any worker! On this website, I aim to share all my knowledge and personal experience in dealing with different footwear and foot care issues, and hopefully, you can get something out of it. Enjoy!
I'm an MA student currently working on a research project for King's College London Museum of Life Sciences alongside my MA dissertation. I have been published in my student newspaper, The Spectator, and the Adam Smith Institute. I'm doing part of the research and writing of the content you'll read on BestForMyFeet.com Enjoy!