If you have a pair of Thorogood work boots that are faulty or they become faulty and you're wondering how to return your Thorogood boots for a repair or a replacement then welcome.
You're in the right place as I'm going to share with you my own experience returning my 1957 series Briar Pitstop wedge sole work boots.
Who's working on this page
Jeff Harmon
Author & Researcher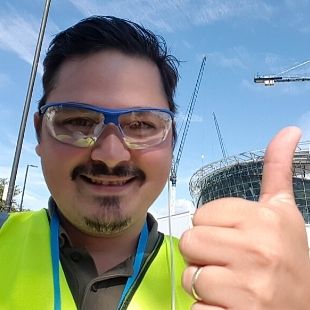 Victor Adrian
Researcher & Editor
---
Not all boots are made perfectly at the time of manufacturing. Boots might also have a problem that develops over time.
When you buy something, you hope for a quality product.
You buy something and hope you do not have to deal with a warranty.
When you buy a product that comes with one, it makes you feel like you have some peace of mind that the problem will be covered and handled properly.
This is why each company has its own process to deal with issues regarding defective products and how they are handled.
The purpose of this article will be to cover the process of Thorogood's boot return. I will be telling you about my personal experience.
The boots I'm returning
This article will specifically be about the Thorogood 804-3600 1957 Series boots I had written about and tested for my very first review for bestformyfeet.com.
If you had read the article, you found that overall I really ended up loving the boots.
The only real problem I had with them was the annoying clicking sound the left boot was making with every step I took.
The problem with my Thorogood boots
Within the first full week or so of wearing my Thorogood work boots, the clicking sound started in the left boot.
Here's a quick clip of me wearing the boots while they're clicking with each step I take. You might have to use headphones to hear it better.
After looking around online in some searches and informing Adrian of my problem, I confirmed the clicking was most likely from a broken shank.
The issue involved had no effect on the way the boot felt while wearing them, so Adrian asked me to continue testing.
We agreed to proceed for the first month of testing without starting the warranty process.
At this point, I was sure to register my boots with Thorogood to prepare for the warranty process.
Do Thorogood boots have a warranty?
Yes, Thorogood boots come with a one-year warranty.
The return process on Thorogood's website
What I will provide you with now is the Thorogood return process as of October 4, 2021 as copied directly per information found on their website.
Defective merchandise
Dealer must contact Thorogood Customer Service to obtain a return authorization (RA#).
Thorogood will repair footwear whenever possible. Thorogood will credit or replace defective footwear at our discretion.
Credit may be pro-rated based on the general condition and length of wear.
If footwear has been abused, cut, punctured, scraped, or used for unintended purposes, no credit or replacement will be issued.
Defective Returns should be sent to:

NuShoe Inc. 8534 Siempre Viva Road
San Diego CA. 92154
Attn: Thorogood Return Goods Program.
Non-Defective Merchandise
Current style, non-defective merchandise may be eligible for return. Returns are subject to 2 for 1 replacement order and an $8.00 restocking fee. Please contact your Sales Representative for details.
Dealer shall contact Thorogood Customer Service to obtain a return authorization (RA#).
All non-defective or Return-to-Stock products should be returned directly to Thorogood at: Weinbrenner Shoe Co. Inc. 108 S. Polk St. Merrill WI. 54452
Thorogood boots return: Step by step process
I made a phone call to Thorogood to check on the warranty coverage. I described my issue and the suspected cause.
The woman on the phone had confirmed that based on my description of the issue the boots replacement/repair should be covered under warranty.
I had informed her of my situation with testing these boots. I explained to her I was calling just for informational purposes, and would go through with a return at a later date, since the warranty period is one year.
Step 1: Aquire the RA#
Shortly after the one-month mark of testing these boots, I was informed by Adrian another pair of boots from a different company was on their way to me soon.
At this point, he told me to proceed with the process of returning the Thorogood boots since I could use the new pair of boots to go to work and do some testing as well.
I started the process of the return by reaching out to Thorogood via the email address for customer service, which I had found on their website, thorogoodusa.com.
I emailed them at [email protected] to officially inform them of my problem with the boots.
In a return email from them, they responded with a request for me to provide them with pictures of the boots and the tag on the tongue of the boots.
I was thankful the company didn't follow their policy to the letter for this process.
This would have involved getting ahold of Zappos, which was the company the boots were purchased from through Amazon.com. Instead of this, Thorogood allowed me to deal with them directly.
After sending them pictures, they provided me with the necessary information to proceed with the return of my boots. This included their Return Authorization Number, or RA#.
Step 2: Return of the boots
The information included in the previously mentioned email also included the name and address of the company that deals with Thorogood returns, which is not a Thorogood entity.
You read that correctly. Thorogood farms out their return/repair work. Apparently, they aren't the only ones.
The company they instructed me to send the boots to is called NuShoe.
This is the company Thorogood also uses for resole and restoration services needed by their customers outside of warranty-related returns.
Before I was going to ship, I had called NuShoe at the number provided to me by Thorogood. I explained my situation to the person I spoke with on the phone.
I had asked if there was any way I could possibly get pictures of what was found during the inspection process while they looked at my boot.
The woman I'd spoken to said it was very doubtful I could find anything out about my boots while they were there, as they have hundreds of pairs of boots in the house at any given time.
I packaged up the boots, along with the provided RA# provided to me from Thorogood for the return on the outside of the box as I was instructed to do.
Inside the box, I'd also left a note with my personal information including my email address and cell phone number.
On the note, I'd also explained I was going to be writing a blog about my experience with the return process and hoped to get some pictures of work being done on the boots if a repair was required.
I printed off my label to ship via USPS, at my cost. I shipped out the boots on April 7th.
Quick word about NuShoe
NuShoe is a repair and restoration company. They have been around since 1994. They do work on shoes, sandals, and boots.
According to their website, they have exclusive programs as the only authorized company for refurbishing for some very large companies.
Some of these companies include:
Ariat
UGG
Birkenstock
Chippewa
Indian Motorcycle
The United States Marine Corps
Thorogood
Step 3: The waiting, is the hardest part of the process
There wasn't much of a wait initially to find out about the progress of my boots with NuShoe.
I received a text on April 12th from someone in their processing warehouse for Thorogoods.
They confirmed there was a clicking sound when the boot was bent. In addition to this, they had found the lining in the heel area was quite wrinkled.
This was considered another defect, but the boots were put into the category of noisy shank defect. This meant the boots were in need of replacement, rather than a repair.
Step 4: They're back
On April 25th, I was at work when I was informed by my wife that a Thorogood box had arrived.
Just like I was told, my original boots had been deemed defective.
This triggered a full-on replacement of the boots, and this box was exactly that.
The boots came in a Thorogood box, wrapped with plastic and had a sheet stating the boots were a replacement from The Weinbrenner Company.
To be completely honest with you, I'm fairly pleased with the outcome of this experience.
At the time of writing this article, I've worn the replacement boots at work for a full eight-hour workday.
This was in addition to having worn them around the house during the first part of the day to make sure they fit well.
Surprisingly, the replacement pair has the same feeling during the first day of wear the original boots had after one month of wear.
After all the troubles I had with the original boots and the break-in period as detailed in my review, I was not thrilled about going through that process again.
Thankfully, I don't have to! The second pair is absolutely wonderful.
What defects make a boot repairable vs unrepairable?
There was an email address provided to me and they had said if there were other questions to reach out to them.
I sent an email to the address given to me asking them exactly what defects put the boots inspected into the categories of repair or replacement?
I did not get an email back after this question was asked. I was still wanting to know what puts boots being inspected into which category, so I went on the NuShoe website into the contact section.
The best I could do from there without making a phone call was to request an estimate.
I still used this as a possible way to make contact with someone who could provide me with the answer to my question.
I had received an email as a copy along with seeing the question was forwarded to someone else asking her if she could help me out with my question. This was on April 21st.
On April 26th, I used the email address provided to me in the copied email in addition to the one in the message received from the Thorogood warehouse.
These defects make your boots unrepairable
On April 27, I received an email from Angelica at NuShoe. She provided me with the list of defects that make a boot unrepairable.
This includes:
moc stitching(due to the steel toe)
broken steel toe
broken counters
boots that have injected mold soles
or if the leather is torn
These defects make your boots repairable
The list of possible defects for repair, replacement, or full credit include, if not by wear and tear:
Stitching

loose stitching
stitching coming off
or misaligned stitching

Broken counter, shank or steel toe
Torn leather
Broken, pulled out eyelets, or missing eyelets
Cracked soles or welts
Soles coming off welt or coming off the boot
Wrinkled lining, vamps, tongue, and toe
Mismatched boots
Missing or folded footbeds/insoles
Squeaking
My final thoughts on this return process
So, in the end, it can be stated the return process wasn't horrible overall. However, it was still certainly at minimum a little frustrating.
In summary, the boots were sent out on April seventh, and new ones were received on April twenty-fifth. This is a total of eighteen days.
There was no contact in the process between the time of someone letting me know the boots were considered defective to the time of receiving the new ones.
Even at that, I was only contacted at all during this time because I asked for help with information for this blog.
Eighteen days may not seem like a long time to some, but to some, this could seem like an eternity.
What if someone pays three hundred dollars for a pair of boots and they happen to be the only ones they have? Boots are a requirement for many of us in the workforce.
If boots cannot be repaired and returned quickly, someone might have to buy some cheap boots to get them by in the meantime. Think about this.
Your expensive work boots just got even more expensive in this scenario. Thankfully, this was not the case for me, as I have several backup pairs of boots to use if needed.
While I was discussing this article with my colleague, Adam Rich, he made what I found to be a couple of excellent points. I have already told him I would like to share these thoughts with you. He said it was ok to use his ideas, so here we go.
Companies should learn from each other
Companies can learn from each other. I agree with what Adam had mentioned to me, and what he had said totally made sense.
When it comes to the business of selling boots, Red Wing Shoes has the right idea, and the upper hand over Thorogood.
The fact that they have physical stores where people can go shopping for boots, be sized properly for them, and then try them on is not a crazy idea.
There are only a couple physical stores near me that carry Thorogood, and one of them is Boot Barn.
I'd gone to Boot Barn to try on some Thorogood boots before buying, and I was left wondering what size I really needed.
This was after trying on four different pairs, with little to no help offered by staff.
The organization of boots at the store was completely different from an experience at a Red Wing store. What you find at a Red Wing store is boots in matched pairs they bring out to you in boxes by people dealing with only Red Wing Boots all day.
This brings me to the other main point of this whole thought. If you have a problem with a Red Wing product, you can go to a physical store and they can help you in a much more quick and efficient manner.
I don't know if this is true of all Red Wing stores, but the one closest to me has an in store cobbler.
If you have issues with your boots and need a resole, it is quite possible for you to schedule the work and have the boots back in a week or less.
Not only this, but you can actually know the status of them. This sounds like a much more appealing process than the one which involves playing the waiting game.
My hope for you is that if you have a problem with a pair of boots purchased from Thorogood or any other company it ends with a positive outcome.
---
Team Members Working On This Page
Hello, I'm Jeff. I'm a Level III water plant operator in Ohio. I've been in the industry for over 20 years now, and the jobs I've had all required boots. I'd previously viewed them as something that didn't matter just so long as my feet were covered. Lately, I've come to appreciate the features and craftsmanship that go into quality footwear. When I'm not at work, I'm at home spending time with my wife and 2 kids. My current obsession other than boots is hot sauce. I absolutely love it!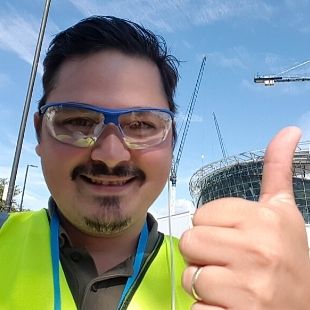 Construction Professional, driver, crane operator, cleaner, head chef … these are just some of the jobs I did in the past. Working in all these different environments taught me that having good footwear to protect your feet from different dangers at work IS PARAMOUNT for any worker! On this website, I aim to share all my knowledge and personal experience in dealing with different footwear and foot care issues, and hopefully, you can get something out of it. Enjoy!