Have you ever wondered what Wellington boots are and what they're used for? Well, today we're gonna try to enlighten you.
At BestForMyFeet.com we're very lucky to have writers from all nationalities. I happen to be from the UK.
Here in rainy Britain, these are Wellington boots. We call them wellies. After reaching out, many US citizens have come back to me with a wide range of variations of what they call them.
Rain boots
Dairy boots
Muck boots, or just mucks
Rubber boots, or just rubbers
Mudding boots
Pig boots in the Midwest
Galoshes
Waders
High top boots
And a lady from Minnesota made me chuckle by telling me they also call them wellies because they like to pretend they're British.
These are always made of rubber, and very occasionally have fabric down the sides.
In the US, however, this kind of style is more known as Wellington boots. Here in the UK, we call them rigger boots or just riggers.
They generally have a purely leather upper, but sometimes rubber, and also a combination of both. And they'll likely be insulated.
So basically Wellington boots are lace-less boots that can be used for work, for DIYing, or simply going out with your dog in the park. These boots are made of rubber and leather and they're mostly used when the weather conditions are not the best as in rainy, snowy, muddy, etc.
What are they used for?
The main objective of both styles of these boots is to keep water, chemicals, and dirt out and away from your feet.
As you probably know, the weather in the UK can be very dreary. We get a lot of rain. Almost 38" a year, which averages to 133 days of rain and snow.
Thank goodness for the good old Duke of Wellington, who made wellies popular way back in the day. They were named the Wellington boot in 1917.
He didn't invent them though. No, late in the 18th century, British army officers wore tall, soft boots called Hessians, that were made from calfskin.
It was around this time of popularisation that farmers adopted the rubber style welly boot.
Before, they could only work outside for a certain amount of time because of the wet and cold, which over time wasn't healthy for the feet.
Wearing wellies meant they could stay out working longer. This carried through to the present day. They are still farmers' staple footwear, not only for the waterproof qualities, but for the durability, and deep sole lugs for good grip.
With this in mind, there are many occupations that use the welly boot. Pouring concrete for example is one of them.
Concrete pouring
As you can see from the pictures, to pour a slab you have to walk in the concrete to spread it and get the levels right.
This needs footwear that won't allow any liquid in. But there are other requirements. The boots need to be chemical resistant, so as to not corrode due to the chemicals in the cement.
They need to be easily washable, which is why the Neoprene is useful. Steel inner soles are recommended. Let's use the slab concreting as an example.
The slabs will mostly have steel reinforcing in them, which when cut, can often have sharp ends. Also, these steels are tied with steel wire that can also have sharp ends. You don't want these penetrating the outsoles and damaging your feet.
Now, the US-style Wellington work boots, or rigger boots as they're called in the UK, are more of an all-around boot. This makes them more expensive than the rubber welly boot.
They are more comfortable, more flexible, and usually have more safety features. There are different styles of these.
Used on oil rigs and for firefighting
These were originally designed for people working on off-shore oil rigs. Hence the name 'riggers'. This is partly because they're unlaced and quite lose fitting, so can easily be put on or taken off in an emergency.
On the rigs, the same as with firefighters, while resting they might get an alarm call, so they would have to get their kit on very quickly. The boots would need to be easy to put on to rush out.
In the same breath, they work where they could fall into deep waters. Heavy laced boots would be a burden, weighing the workers down, and risking drowning. Hence, why they'd need to whip them off quickly.
The other reason they are used on the rigs is that they are hard-wearing, which is why people also like to use them on construction sites. However, some sites might prohibit them.

Although most of these work boots have all the protective requirements, like toe protection, waterproofing, electrical hazard resistance, oil-and-chemical resistance, etc, they're not tight fitting, which means they don't offer great ankle support.
I've turned my ankle over a couple of times wearing these. It's not pleasant.
These are good boots to use in winter conditions because of the waterproofing, and they usually have insulation to keep your feet warm. The waterproof membrane along with the loose open top allows for breathability so that the feet don't get too hot.
I've mentioned that these are worn by people like oil riggers and firefighters, who need to get them on and off quickly, but they're useful for other purposes as well.
Excavations and utility workers
They're good for utility workers that work in trenches with the main utilities: water, high voltage cables, and gas pipes.
The trenches sometimes fill with water, especially with burst water mains, which means feet need to be kept dry.
They also need to be protected from electrical charges, so electrical hazard resistance meeting ASTM standards is imperative.
Last notes on this introduction to Wellington boots
There are two different types of Wellington boots depending on where you're from:
The mostly taller ones that are made purely of rubber
The lower ones that are sometimes insulated, and are designed more for all-round purposes.
People who need to respond to emergencies quickly use them because they're quick and easy to get on and off.
Other people are using them because they keep their feet dry when working with wet concrete, doing gardening or landscaping, etc.
Generally for winter wear, because they can be bigger and heavier than standard boots, and likely to have insulation.
Construction workers sometimes use them because they're durable but on some construction sites, these boots are not considered safe to wear because they don't provide any ankle support.
Therefore you might not be allowed to work on a particular site wearing a pair of Wellington boots. But these boots are generally good for:
Rapid response workers
People who need to keep their feet dry
Generally better for colder seasons
Good for construction and utility workers
Excellent for farmers
---
Team Members Working On This Page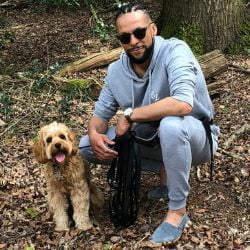 Hey, Jimmy here. I'm one of the researchers and writers here at BestForMyFeet.com.  I've been wearing work boots all my life working as a forklift driver, landscaper, groundworker, and now as a tower crane operator so I know a few things about footwear and footcare in general. I'm also working on my first novel. So writing IS my passion. When I'm not writing I love to spend time with my wife, two children, and furball.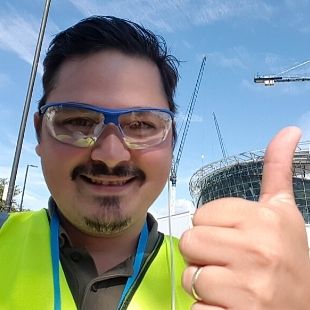 Construction Professional, driver, crane operator, cleaner, head chef … these are just some of the jobs I did in the past. Working in all these different environments taught me that having good footwear to protect your feet from different dangers at work IS PARAMOUNT for any worker! On this website, I aim to share all my knowledge and personal experience in dealing with different footwear and foot care issues, and hopefully, you can get something out of it. Enjoy!