Adam here with BestForMyFeet.com bringing you the top 13 places in the US to buy work boots online and in-store.
If you're like me you've probably searched online for stores that sell work boots either online or locally.
If you've ever googled work boots you've no doubt been inundated with the number of websites and stores near you that have work boots. We've gone ahead and spent countless hours scouring the internet and stores for you so you don't have too.
Hopefully after reading this article you'll find yourself on the right path to making your work boot search easy.
We'll have a look at what type of boots these stores have, what brands they sell, the type of work boots they have in stock, return policies, the pros of cons of buying work boots online vs in-store, and other good stuff.
I hope this is going to be helpful. Let's get into it!
Who's working on this page
Adam Rich
Author & Researcher
Jessica Flynn
Writer & Researcher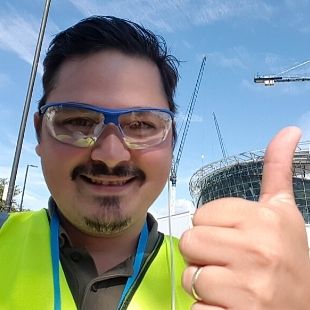 Victor Adrian
Researcher & Editor
---
Our list of best local stores that have work boots
Below I've listed some local stores where you can find comfortable boots for your work. You might recognize most of them since the majority of local stores included here are actually big companies.
7. Work boots at Walmart
Of course, I had to start with this giant. Walmart is everywhere nowadays and there's a big chance you might find one store close to you.
Now I know some of you just rolled your eyes when you read that and are thinking: "Oh great this guy is just naming big box stores".
That is actually not the case here so please continue reading and I'll tell you why Walmart made number seven on my list.
Most of us know that Walmart doesn't exactly carry top of line boots and that's why it's on the list. They have affordability as their strength. And let's be honest, where else can you find a pair of steel-toe boots for $50 or less?
We've all been in a place where money is tight, maybe you're a broke 18y/o apprentice and you just need something with a steel toe. That's where Walmart comes in.
Boots variety
If you're looking for a wide variety of work boots you won't find that at your local Walmart store.
They're not a work boot store at the end of the day. But if you're in an emergency and you need work boots right now you can walk into any Walmart store and get a pair of work boots.
Here are a few boots styles you can find at a Walmart local store:
Wellington work boots
Lace-up work boots
Soft toe work boots
Boots brands
If you go to your local Walmart store to buy work boots don't expect to see too many brands on their shelves either.
Here are some of the brands you can expect to see:
Herman Survivors
Brahma
Tredsafe
Dr. Scholl's
Interceptor
If you decide to buy online from Walmart and have the boots shipped to your door then you'll have a few more options, such as:
AdTec
Georgia boots
Ariat
Carolina
Reebok work
And many more. Check out their site for more options.
Price range
We're doing our best to keep these pages up to date but depending on when you're reading this article you might find that the prices might be different.
When I wrote this article though, the cheapest pair of work boots I found at Walmart was this Brahma boot that goes for around 19.97 bucks.
On the opposite side of the spectrum, you can get your hands on this Herman Survivors work boot for 81.97 dollars.
So the price ranges from anywhere around $20 on the cheap side to somewhere around $80 for the most expensive work boots at Walmart.
Locations
The good news is that the megastore probably has a store in your city since Walmart has local stores in all 50 states.
Check out the Walmart store directory here and see which store is nearest.
You have 90 days to return or exchange a product you bought at Walmart and you can read more about it here.
---
6. Work boots at Lowes
Boots variety
Depending on what Lowes store you're going to shop at, you'll have a different variety of work boots to choose from. But in most Lowes local stores you'll find these types of work boots:
Rubber work boots
Safety steel toe work boots
6-inch lace-up work boots
Boots brands
You'd think a home improvement store will have some work-related footwear brands in store but based on what I've seen on their website these are the brands they sell in-store:
If you want to order them online and pick them up in-store you have a few more option there:
Price range
Since there's not much to choose from the price range from $21.98 to $33.07 for a pair of rubber work boots.
Locations
This is another store that's available in all 50 states and you can check where's the nearest one here.
Return policy
If you're not happy with your purchase you have 90 days to return it to any Lower local store. Read the policy in more detail here.
---
5. Work boots at Target
Boots variety
From what I could gather, Target doesn't sell safety toe work boots in store. They do sell a few models of soft-toe work boots if that's what you're after.
But if you're working on building sites you might be required to wear a safety toe of some kind (steel toe cap or composite toe cap).
Target has its own website as well where you can find more work boots models. They do sell safety boots online though so make sure you check out their website.
Here are a few boots styles you can find at a Target local store:
Boots brands
Target is not your store if you're looking to buy top brands of work boots. Especially if you want to buy work boots in the store because they don't stock major brands.
Here are some of the brands you can expect to see:
All In Motion
Universal Thread
Goodfellow & Co
A New Day
However, if you choose to buy work boots on Target's website you'll see some extra brands including some well-known brands:
Timberland
Georgia
Iron Range
Durango
Rocky
Price Range
These Kolten lace-up work boots from Goodfellow & Co go around $44.99 in-store. The highest price isn't very far from the lowest price. You can get these Jordan All In Motion boots for $54.99.
So the price range for work boots at a Target local store varies from around $45 up to around $55. If you go online you can some nice Georgia logger work boots that will cost you a couple of hundred bucks.
Locations
Target has stores all over the US so there's a big chance you might find one in your area. Enter your zip code here and find which one is nearest.
Return policy
You have 365 days to return an item you bought at any Target store. Check out their return policy for more details.
---
4. Work boots at Red Wing
If you have a healthier budget for your work boots you must go to a Red Wing store. Just watching and listening to how people talk about this brand makes me go and visit one of their local stores.
Why Red Wing? Well, you'll be hard-pressed to find Red Wing boots in store anywhere other than in the Red Wing store.
Also, no list would be complete without including one of the most iconic work boot brands in the US!
Red Wing Stores have one very unique feature. It's called, The Ultimate Fit Experience.
Through their years of knowledge of foot mechanics and boots manufacturing, Red Wing has developed a platform that will scan your feet so they can best determine your size and what boot will fit your foot the best.
How does it work? You step onto a platform that measures your arch height, heel width, and exact heel-to-toe length of your foot. It also determines where your pressure points are as you step across it.
Based on this data they build a 3D model of your foot and can help you determine which boots are best for you.
What brands can you find at Red Wing? Well, Red Wing of course, and Irish Setter, a Red Wing brand.
Boots variety
This store is the one that is going to offer you the most variety when it comes to boot style and functionalities.
Here are some of the types of boots you can find at this store:
6-9 inch lace-up work boots
BOA fit system work boots
Metatarsal protection work boots
Steel toe work boots
Non-metalic toe cap work boots
Boots brands
In this store, you will only find Red Wing work boots.
Price range
If we're talking strictly work boots, the lowest-priced Red Wing boots I could find are these Truhiker boots that go for $189.99. On the opposite side, we have these bad boys that go for $364.99.
Locations
Red Wing has over 500 stores across the US plus more than 700 authorized retailers. Find your Red Wing retailer by entering your zip code here.
Return policy
If you didn't like your Red Wings or for whatever reason you want to return the product you have 30 days from the day of the purchase to do so. There are of course other details that you must be aware of included in the return policy which you can find here.
3. Tractor Supply
Tractor supply isn't something that comes to a lot of people's minds when they think of work boots.
But most people will have one within driving distance and tractor supply, an outdoor and farm supply store, carries a decent selection of work boots in store.
Boots variety
You can find all sorts of work boots styles which might surprise many of you.
Lace-up safety work boots
Pull on work boots
Cowboy-style work boots
Moc toe work boots
Boots brands
No local store will have a vast amount of brands because of the costs of having too much stock but at Tractor Supply you can find these brands on their shelves.
Ariat boots
Wolverine
Georgia boots
Ridgecut
Muck boots
Price range
They typically carry mid-range quality work boots with most boots being priced in the $60-$150 range.
Locations
There's a big chance you have a Tractor Supply store in your area. Enter your zip code here to find out the nearest one.
Return policy
According to their policy on their website, you have 30 days to come back in-store with the boots you bought and your proof of purchase, and shouldn't be a problem to exchange the boots or get a refund. Read more here.]
---
2. Bass Pro Shop
You're probably thinking, Really Bass Pro Shop? For work boots?
I'm here to tell you, Yes! Bass Pro Shop is an excellent place for getting work boots.
It seems that there is a lot of crossover in the US between hunting, fishing, and outdoor activities and people that do trade work and construction.
Besides being an excellent place to buy work boots it's also a good place to spend an hour or two just wandering around.
Boot brands
What brands can you expect to find at Bass Pro Shop? Here are some of the brands you'll find store:
Carhartt
Cabelas
Ariat
Wolverine
Keen
Irish Setter
Price range
For a little less than $100 you can buy a pair of steel-toe Timberland work boots such as these RedHead and on the other side of the spectrum you can find Danner work boots at Bass Pro Shops priced north of $400.
Locations
At the time I'm writing this article, there are around 160 Bass Pro Shops in the US and Canada so there might be a good chance you'll find one in your area. Click here to find out.
Return policy
Most stores will accept your work boots for a return or an exchange 30 days after the purchase. Bass Pro Shops offers you 60 days to return the product as long as you have valid proof of purchase. Learn more about their return policy here.
We've finally made it to our number one in-store option for buying work boots!
Drumroll, please. Coming in at number one is Boot Barn.
---
1. Boot Barn
Why do I think Boot Barn is the number one in-store option for buying work boots?
It's because they have the biggest selection of mid-range to premium work boots of all the nationwide shoe store chains.
Boot barn has everything from cowboy boots, western-style work boots, loggers, Moc toes and the list could go on.
Boot brands
What brands can you find at Boot Barn? Well, pretty much all of them. But I'll go ahead and list some of the more popular choices.
Thorogood
Ariat
Justin
Carolina
Double H
Hawx
Wolverine
Cody James
Danner
Twisted X
Price range
They have boots for all budgets. Starting at the lowest priced boots selling these simple AdTec steel toe work boots for around $50 all the way up to $600 plus such as these White's Smoke Jumper boots.
Locations
Another good point that makes the Boot Barn store the best work boot store is that they have locations all over the US. Check here if they have one in your area.
Return policy
Boot Barn accepts national and international returns for an exchange or a refund. For this, you can either pop in any Boot Barn store or use their online return portal. You can read all about it here.
Additional in-store options
Now before we move on to our top trustworthy websites where you can buy work boots online I would like to take a moment to discuss some other in-store options that didn't make the list because they tend to be smaller regional chains.
Western stores
Western stores are an excellent option for finding work boots. Many such as the one local to me, Russel's western wear, carry a very good selection of boots.
More than likely you have a western store near you and you should be able to find popular work brands there such as Ariat, Justin, Double H and Thorogood.
Sears
Sears was a once iconic American department store that's now fading into obscurity but it did have a good selection of work boots and tools for that matter. If you're in one of the few areas left that has one it's worth checking out.
Work World
Work World stores can only be found in California but if you're in a California town with one I suggest going by. They carry all the popular brands such as Thorogood, Ariat, Wolverine, etc.
Shoe Carnival
Shoe Carnival is another excellent place to find work boots in store. They are also in more places than some of the above mentioned options, I have one local to me in FL.
Shoe Carnival typically sells lower mid-range tier work boots. Most prices will be in the $60-120 range. Some of the brands you can expect to find are Wolverine, DeWalt, Sketchers, and Dr. Martens.
Alright, now let's see some of the best online stores for buying work boots.
Our list of the best online stores that sell work boots
6. MidwestBoots.com
Why do I like MidwestBoots.com? They offer an extensive list of options for work boots and feature an extensive list of USA-made work boots including the few Reebok boots made in the US.
Another great thing about them is they also act as Thorogood's outlet store, meaning, they sell closeout and overstock Thorogood boots. You can often find some excellent deals.
They also offer free ground shipping within the US and free returns.
Boots variety
A great place to browse since they have quite a lot of different styles of work boots. For example, just to mention a few…
Wedge sole work boots
Pull on work boots
Cowboy-style work boots
Low, mid, and tall work boots (lace-up & slip-on)
Metguard protection work boots
Rubber work boots
Tactical style work boots
Hiking-style work boots
Boot brands
AdTec
Belleville
Carhartt
Carolina
Caterpillar
Chippewa
Cofra
Corcoran
Dan Post
Danner
Double H
Durango
Georgia
Reebok
Rocky
Timberland
and many, many more brands
Price range
On the low side, I've seen a pair of Caterpillar Outline steel-toe work boots going for around $100 and on the higher price range, I found some Danner Quarry work boots that sell for a bit over $300.
Overall you have a ton of good work boots models for less than 300 bucks in this store.
Return policy
They offer a 30 days return/exchange policy but you have to make sure you read it first in order to avoid disappointment. Here's their return policy.
---
5. WorkBoots.com
At number five we have WorkBoots.com. Why does WorkBoots.com make the list?
While they are on par with Midwest as far as stock goes they have three features that get them to the number four spot on the list.
First, at the time I'm writing this article, they offer 4.99 shipping on all orders over $99.00.
Second, they offer returns up to one year out. Yes, that's right, you have up to a year to return your boots assuming they are still in "New" condition. Additionally, they do not charge a restocking fee.
Thirdly, they have a low price guarantee!
Meaning that if you see the boots you like cheaper somewhere else WorkBoots.com will match the price. Simply email or call customer service and provide them with the info about the other boot.
Boots variety
The good thing about online work boots stores is that they will offer a big amount of boot styles. So just like it's the case with MidwestBoots, this store offers a ton of different styles of work boots you can choose from.
Wedge sole work boots
Pull on work boots
Cowboy-style work boots
Logger-style work boots
Metguard protection work boots
Rubber work boots
Tactical style work boots
Hiking-style work boots
Low, mid, and tall work boots (lace-up & slip-on)
Boots brands
Under Armour
Terra
Haix
KEEN
Merrell
Tony Lama
Timberland
Dr. Martens
Thorogood
Wolverine
Reebok.
Justin
Ariat
Price range
You can buy a pair of steel-toe Skechers for around $60 and also you can own a pair of Danner Super Rain Forest for north of $400. Good range of boots and good prices.
Return policy
As always, I advise you to read the return policy of any store BEFORE buying so you don't have any surprises later. Here's their policy return.
---
4. Zappos.com
Snagging the number four spot is Zappos.
Why does Zappos make the list? Besides offering a massive selection of cheap to expensive, and everything in between, work boots. Zappos also utilizes Amazon's shipping network.
If you link an Amazon prime account to Zappos you can receive free expedited shipping on your orders.
They are also rolling out a new program with Whole Foods. This new program will allow you to drop off unboxed and unlabeled qualifying Zappos returns at your local Whole Foods store.
What brands do they have?
You name it and they will almost certainly have it.
They even stock Red Wing boots! Just about the only boots you won't find on their site are the Pacific North West boots from companies such as Nick's and JK boots.
Zappos is an American brand that has gained a little bit of popularity within the work footwear space in the last few years. They're not a work boot store specifically. They sell clothes, handbags, and other accessories too.
But if we look at the work boots section we can see that they have a good decent selection of work boots.
Boots variety
Hook and loop
Walking work boots
Tactical work boots
Casual-looking work boots
ASTM-approved work boots
Boots brands
I counted around 60 work boot brands when I was browsing the Zappos website. Here are some of the brands you can buy at Zappos:
5.11 Tactical
Bates footwear
Under Armour
Puma Safety
LaCrosse
Irish Setter
DeWalt
Dan Post
Blundstone
Caterpillar
Carolina
Price range
When I browsed the website I found this pair of Skechers work boots that you can buy for $59.95 if what you need is an ankle work boot. The cheapest boots were a pair of Tingley PVC boots with steel toe caps that were selling for $29.95. On the higher end, you can own a pair of Danner work boots for $379.95 and this is the most expensive boot they sell.
Return policy
It seems like they have a good and easy-to-understand return policy that you can read here. In a nutshell, you have 365 days to return your work boots to Zappos. Needless to say, the boots can't show signs of worn and they still have to have the labels attached to the boot. Read their policy for more.
---
3. eBay.com
Another good place to buy work boots online is eBay. What's unique about this store is that you can either place an order immediately or if you have patience and you're not desperate for a new pair of work boots, you can actually bid for a pair that you like.
Sometimes you might get a great pair of work boots for less money when bought at auction.
Boots Models
Just like Amazon, you can find tons of different types of work boots here:
Steel toe work boots
Soft-toe work boots
6-16 inch high work boots
Wedge sole work boots
Boot brands
I think eBay has an ever bigger variety than Amazon when it comes to brands available in the store. It's something close to 1000 brands. Here are just a few:
Carolina
Wolverine
Rockrooster
Caterpillar work boots
Work America
White Diamonds
Wesco
Twisted X
Justin work boots
Georgia
Terra
Price Range
You can get yourself a pair of new work boots for around $20 on the cheap side and some of the most expensive work boots go around $700-$800.
Return policy
The return policy here is not very simple since there are so many variables. I invite you to read the Ebay return policy here. I wanted to send back my Caterpillar Outline work boots once because I had doubts about the authenticity of the product. It was a simple process in all honesty.
It's just a time-consuming task. Just make sure that when you buy on Ebay pay attention to how good the seller is by reading some of his reviews and checking if they accept returns or not.
In some cases, you can still send the item back and get a refund because you're covered under the Ebay Money Back Guarantee policy. And this is true even if the seller doesn't accept refunds.
---
2. BootBarn.com
Rolling in at number two is Boot Barn. Yep, that's right. Boot barn also made the list twice.
The reason Boot Barn made the list twice is because they offer one of the most extensive online selections of work boots around. They even offer a few styles of White's lineman boots!
Another thing Boot Barn has going for it is the brick-and-mortar locations which allow you to check out boot's before you buy them. Now they may not have the style you want in store but they may have something similar.
For example, you could be looking for a 6-in lace-up work boot but when you look at what is in stock at your store, they may only have an 8in version of the boots you want, but, you could try them on to get an idea of how the 6in boots will fit.
Or in my case when I got my Thorogoods, they didn't have the non-safety toe Moc Toe but they did have the steel toe version. So I tried that one to see how they fit before ordering.
As previously stated you can find all the big-name brands, except Red Wing, at Boot Barn and even some more affordable options.
Boots variety
Western style work boots
Handcrafted boots
Lace-up work boots
Pull-on work boots
Exotic
Motorcycle work boots
Military work boots
Rain work boots
Boots brands
You will find around 60 work boots brands on this website. Some are well known some are very niche. Even though this online store looks geared towards cowboys and cowgirls, it certainly sells other types of work boots for many different industries. Here are some brands they have in store:
Tony Lama
Dan Post
Cody James
Double H
Durango
Lucchese
Muck boots
Tin Haul
Timberland
Thorogood
Bates
Hawx
Price Range
Some of the less expensive boots in this store are these hiking boots with a soft toe that go for $50 or this square toe work boot that goes for $53.99. This is the store that has the most expensive work boots in this round-up.
These handmade Lucchese boots sell for $2500. They're beautiful of course but I don't know if I'd wear these bad boys to work though.
Refund policy
You can return your work boots within 60 days of the date received. BootBarn requires you to return the boots with their original labels and original packaging. Additionally, the boots must not show any sign of wear. You can read their return policy here.
---
1. Amazon.com
Taking our number one spot for the best place to buy work boots online is Amazon.

Why Amazon?
Amazon has one feature that sets it apart from all of the other online retailers that are selling work boots. That feature is called, Try Before You Buy, granted it's only available to prime members.
How does Try Before You Buy work?
When you go to order your boots you look for the try before you buy option. Not all boots are eligible but most of what I've seen, including brands such as Thorogood, Wolverine, and Ariat, are eligible.
You place the try before you buy items in your try before you buy cart. Upon receiving them you have 7 days to decide if you want to keep them or return them. The best part is your credit card won't be charged until the end of the 7 day trial.
This means you can order multiple boots at one time and try them on and compare them to each other for a few days and only get charged for the boots you keep.
This could also be beneficial in the case of boots like Thorogoods where people have trouble with sizing. Just order three different sizes to try and only get charged for the one you want.
To return them you simply go into your Amazon account and mark what you are keeping and what you are returning and Amazon will provide instructions for returning the boots you don't want.
Please keep in mind that if you fail to mark which boots you are returning within that seven-day period you will be charged for them at the end of the trial. So please make sure you check off what you aren't keeping.
Beyond that Amazon also has a great selection of work boots from pretty much every brand. You can even find some Red Wing boots, though, options are extremely limited. Like Walmart, Amazon also offers cheap work boots that can be found for under $50.
Amazon can also be home to some great deals through its sellers. For instance, I picked up this pair of Crazyhorse leather on white sole Wellington boots for $128 a few days ago.
Amazon is my go-to site when it comes to buying work boots online. From a consumer point of view, it's a great store because the amount of work footwear you can buy is simply enormous.
Boots variety
This store probably sells any type of work boot under the sun.
Here are a few types of work boots you can buy at Amazon:
Cowboy work boots
Combat tactical work boots
Hunting work boots
Hiking work boots
Rubber work boots
Slip-on work boots
6-16inch tall work boots
Leather work boots
GORE-Tex work boots
Safety toe safety boots
Non metalic work boots
Moc toe work boots
Side zipe work boots
And much, much more! There's a big chance that no matter what type of work boot you need, Amazon has it!
Boots brands
Amazon has a couple of brands of its own:
Amazon Essentials
Montwell
Also, you can find some premium brands as well such as:
Wolverine
Timberland PRO
Carhartt
Ariat
Dr. Martens
Merrell
Clarks
Nike
UGG
Thorogood
Wesco
Kenetreck
Danner
Oliver
Lucchese bootmaker
Red Wing
Chippewa
I won't list all of them but they have a lot more.
Price range
Amazon's catalog is huge and you can find dirt cheap work boots for less than $20 and the highest prices I've seen on a work boot on Amazon were in the region of $500+ like these Red Wing Iron Ranger or these Wesco boots that are great for linemen.
Return policy
Being such a huge online store their return policy might look a bit intimidating. But basically, you can return your items within 30 days of the purchase date. read more here. Be aware that Amazon's return policy and third-party sellers' policy might differ so make sure you look into these details before you buy.
Should you buy work boots in-store or online?
Some of us don't really need to read this since we have already clear in our minds which one we prefer.
Some of you simply love the experience of going in a store, spending some time looking at work boots, touching them, and feeling the material. Whilst others just want to spend 30 minutes looking at what we need online, buy the work and carry on with your life.
Personally, I like to buy my work boots online versus going to a store simply because it saves me a lot of time. That's assuming I'm happy with the work boots I bought.
Because if something doesn't go well like the size is wrong or they don't fit as expected, in that case, I'm actually losing time.
That's a pro and a con right there. Here are a few more…
Pros and cons of buying boots in store
| | |
| --- | --- |
| Advantages | Disadvantages |
| You get to buy the perfect size | Not too many work boots type available |
| You get to try the boot to see if it's comfortable before buying | Limited amount of brands available in store |
| Personalized shopping experience and advice from the salesperson | Out of stock items – it takes time to |
| If you need work boots ASAP you can buy them and go straight to work | |
Pros and cons of buying boots online
| | |
| --- | --- |
| Advantages | Disadvantages |
| Wide variety of work boots styles | You can't try the boots to see if they are comfortable |
| Wide variety of work boots brands | Often the boots are not going to fit you perfectly |
| You can find a lot of premium brands in most online stores | You might be scammed if you don't buy at reputable online stores |
| Saves you time going shopping | |
Last words
In closing, I hope this list has helped you on your boot search and that we will have saved you from having to spend hours of your precious time searching the internet for the best boots.
I would strongly urge you to take a look around this site too because we may just have a review for a pair of boots you are eyeing up.
---
Team Members Working On This Page
Love technology, going to the beach, taking care of my body, and writing (amongst other things). You'll see my face around here a little bit since I'm responsible for part of the research and writing of some of the articles you're reading on BestForMyFeet.com. I hope you'll find our content helpful and enjoyable! See you around, thanks for reading!
Hey, I'm Adam. I'm a welder and metal fabricator. Primarily doing aluminum tig and sheet metal fabrication. Spend most of the day on my feet on concrete floors in the shop with the occasional job site visit.
Construction Professional, driver, crane operator, cleaner, head chef … these are just some of the jobs I did in the past. Working in all these different environments taught me that having good footwear to protect your feet from different dangers at work IS PARAMOUNT for any worker! On this website, I aim to share all my knowledge and personal experience in dealing with different footwear and foot care issues, and hopefully, you can get something out of it. Enjoy!