Hey, welcome to my review of these PowerStep Original Orthotic insoles. In this article we'll have a look at how good this insole is, is it comfortable or not, who is it for, would I buy it again, and much more…
If you're here for a quick answer though let me tell you that these full-length insoles from PowerStep were really comfortable for my feet right from the get-go.
They provide good arch support and they are good for most feet (they're not the best for you if you have high arches though since they don't provide much cushioning).
I do not have any pre-existing foot conditions such as plantar fasciitis or anything similar really. But I do like to have a good pair of insoles for my feet for both extra comfort and support for my feet.
So in my case, I buy good insoles to prevent some of the most common foot conditions you'll see out there.
If this is the first time wearing insoles with arch support they will feel a bit weird at first.
To me, it was like having mud or soil or something on my sole and I was always looking to get them cleaned. But in reality, it was the arch support elevation that I wasn't accustomed to.
The manufacturer recommends using them for a couple of hours per day and gradually increasing the time you're wearing them. It took me a week to get used to the arch support.
Keep reading to find out more details. We'll have a look at what other people are saying about these PowerStep Originals full-length insoles, who are these good for, alternatives, and more…
Unboxing of the PowerStep Original insoles
Nothing much to say here. They come in a box where you can find a little bit more information about the insoles such as what are they good for, what are they made of, and a few more details.
First Impressions
First impression…"bro, where's the cushioning in these insoles?"
That doesn't mean they're bad. It's just that I was expecting to see a little bit of a cushion in the heel area but there's nothing there.
Also the insole it's rigid. You can't really bend it which could be bad or could be good depending on what you're trying to achieve. If for example you have flat feet or a regular arch and you're looking for a good insole to alleviate plantar fasciitis pain, these could be great.
So right from the get-go, I know these PowerStep Original insoles are more for support rather than for comfort.
We'll see how good they are…
What features do these PowerStep Original insoles have?
According to the manufacturer here are some of the most important features you'll find in these insoles:
Built-in arch support for better body alignment
Anti-microbial technology will help avoid stinky feet
You can trim them to your size
Deep heel cradle for better support and heel stability
Semi-rigid support shell that's firm bur flexible for increased comfort and stability
What are these PowerStep Original inserts good for?
They're good for anybody really. You don't have to suffer from some type of foot condition in order to wear these inserts.
It's actually better to start wearing them before you develop any foot conditions.
According to the manufacturer, wearing the PowerStep Original orthotics you'll get relief from:
Plantar fasciitis
Mild over pronation
Foot, heel, arch related pain
Sore and achy feet
That's from the manufacturer. Personally, I don't have any of the above as I said but I'm wearing these to prevent any feet pain and feet related conditions.
So you can wear them as I do, working in construction or you can use them in your walking shoes (assuming you have enough space in the shoe to accommodate these insoles). They fit easily in work boots or boots in general since there's a lot more space in that type of footwear than sneakers or shoes.
Can these help with flat feet pain?
They can definitely provide you with great support if you have flat feet but you have to be comfortable with wearing insole with arch support.
The arch in these insoles is about 30mm (1.20in) high. If you think this is too high for you then don't buy these. It's not good to force your aches too much.
Additionally, if you have pain in your feet talk to a podiatrist first since most of the time the pain you'll experience in your feet it won't be related to the fact that you have a flat foot.
It could be other problems!
Overall, these types of insoles are good for flat-footed persons since you need a more rigid insole with semi-rigid or rigid arch support to prevent your arches from collapsing as you're taking each step.
What size are these? (Can be trimmed to size?)
Well, if you have a pair of good scissors in the kitchen, you can make these inserts as small as you need them to be. Mine fit perfectly, but yes you can trim them to size.
Although you kinda have to use your senses when you're cutting them since these PowerStep Original inserts don't come with trimming guiding lines as we've seen in other inserts out there.
One easy way to get around this is to take out your existing insoles and align them (heel on top of the heel) with your new ones.
Mark the areas where the new insole overlaps the old one and that's how you cut your insoles to size.
Beware of the width
I bought my PowerStep Original insoles on Amazon. When you're choosing your size they don't mention anything about width.
So I end up buying my size, which is 8.5 or 9 for men. As I was trying the insoles I realized that my feet are a bit wider than the insole. Not by much but they are wider. Could that be bad?!

Well, as soon as I put them inside my Caterpillar Outline work boots, I couldn't feel the difference in all honesty. It wasn't uncomfortable or anything, but it's something to keep in mind.
My foot is ~96.6 mm wide (3.8-in) and the insole I've got is ~91.4 mm wide (3.6-in).
So if you have wide feet you should look into that before buying them. They have this image to help you with the sizes and width of the insole (which I didn't see when I bought mine).
Based on the below image I should've gone for size 10 which is 3.9-in wide instead of getting the size 9.
Can you wash them in the washing machine?
Not really, you should not put them in the washing machine. The material will get damaged. Clean them manually using some rubbing alcohol or something along those lines.
I use a lot of rubbing alcohol to clean and disinfect footwear.
Can you use them in safety work boots?
Yes, 100% you can. Especially because work boots usually are a bit bulkier so you have a bit of extra space to insert these ones in your favorite work boots.
I've used these insoles with my Caterpillar Outline steel toe work boots and they were very comfortable.
Can you use these in normal shoes?
Yes, according to some reviewers you can use these insoles with everyday shoes and trainers. The only problem you might run into is that once you put these insoles in, you might not have enough room inside your shoe.
Since the orthotic is going to raise your foot a little bit, the space inside the shoe might become too tight and uncomfortable.
And this is one of the reasons I've said earlier these insoles might not be good for you if you have high arches.
Unfortunately, there's no way I could tell you if this is going to fit you or not. You just have to buy it and try it I guess.
My guess is that you'll be fine putting them in shoes since these are thinner than other insoles I've had in the past (as long as you can remove your original insoles as Matt points out in the comments section).
In my case, I put these inside my shoes (image above) but they were not good since this particular shoe it's quite low at the toe area. So my toes are getting squeezed in there. Not very comfortable!
Check below to see how thick they are and then make a decision based on that.
What's the thickness of these insoles?
I've measured these insoles in 3 places: the forefoot section, the arch support, and the foot ball.
Forefoot: ~3.4mm (0.14in)
Arch support: ~30.9mm (1.22 in)
Width: ~91.4mm (3.6in)
What's the weight of each insole?
These PowerStep Original insoles weigh about 1.6 oz or 47 grams. They're much lighter than some of my previous insoles so these will add very little weight to your footwear.
Do these go over the existing insoles or under?
It's up to you really but I do take out the existing ones and put these ones in place. And I do that for a few reasons:
The old ones might have fungus or bacterias that I don't want to transfer to the new ones
The old ones might be have lost their shape and puting the new ones on top of the old ones might actually have a negative effect on your feet and even your back
Puting the new ones inside whilst the old insoles are still in there might make my footwear uncomfortable to wear since the space inside my boot or shoe is significantly reduced
What other people are saying about these PowerStep Original Insoles?
I thought it might be helpful not only to hear what my experience was with these Original insoles by PowerStep but also to hear other people's opinions. So after reading a lot of them here are a few points other users made when leaving a review somewhere online.
Not everybody affords to buy good quality insoles. Especially if you have to buy them as I do. I always buy at least 3-4 per year because my job is demanding (construction) and also my feet sweat a lot and get stinky pretty fast.
Hence I buy a few more and rotate them so they can last longer.
A very small number of users find these insoles to be a bit on the expensive side of things.
Great support but not much shock absorption
It's good to see that I'm not the only one who realized this. The EVA material will provide SOME cushion but it's not much. This will affect those doing high-impact activities, walking heavily on their heels, etc.

Not a deal-breaker for me but I'd love to see a bit more cushioning.
Feels good to walk pain-free
Many customers buying these insoles have some level of pain caused by the inflammation of the plantar fascia ligament. The vast majority was very happy wearing these insoles with some even saying that the pain was completely gone.
The best for arch support
Perhaps the most acclaimed feature in this PowerStep Original insole is the arch support. Or at least that's what I can read from the customer reviews.
Whilst some people didn't like the arch support saying it was too rigid for their foot, the majority of people reviewing the PowerStep Original insert said they have less pain overall. No more heel pain. No more ankle pain. No more back pain.
And that's all due to the arch support which basically helps to keep a better body posture overall.
How long do the PowerStep Original insoles last?
Bear in mind I work in construction so I'm sure I'll need replacement quite soon. It will definitely depend on what type of work you're doing and how much you walk of course.
The more you move, the faster you'll have to replace them.
I'm still wearing mine at the time you're reading this review. I'll update the post if I'm replacing them or simply getting rid of them. I've started to wear them at the beginning of January 2022.
Will I buy them again?
Yes, I will. They're not bad for me, for my type of foot. If I need another pair of insoles I will buy another one for sure.
Alternatives to the PowerStep Original insoles
Not everybody will feel comfortable using these Original PowerStep insoles (for whatever reason).
The good news is that in today's market there are a few good alternatives out there, some cheaper and others more expensive. No matter your budget there will be one for you.
Here are a few good alternatives to the EasyFeet inserts:
Watch the review on YouTube
Last words on this PowerStep Original inserts review
Not bad insoles overall for people with no pre-existing foot conditions.
Also, from what I've gathered from the hundreds of reviews I've read (out of thousands of reviews these insoles have online) these are great for people that need arch support in general.
That could be because they either have flat feet and they just want some extra comfort, stability, and support, or most of the time because they have plantar fasciitis or some kind of feet-related pain.
Personally, I'm happy with my pair of PowerStep Original insoles for the purpose I've bought them for and for my type of foot.
---
Team Members Working On This Page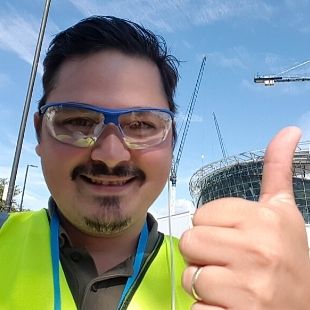 Construction Professional, driver, crane operator, cleaner, head chef … these are just some of the jobs I did in the past. Working in all these different environments taught me that having good footwear to protect your feet from different dangers at work IS PARAMOUNT for any worker! On this website, I aim to share all my knowledge and personal experience in dealing with different footwear and foot care issues, and hopefully, you can get something out of it. Enjoy!
Love technology, going to the beach, taking care of my body, and writing (amongst other things). You'll see my face around here a little bit since I'm responsible for part of the research and writing of some of the articles you're reading on BestForMyFeet.com. I hope you'll find our content helpful and enjoyable! See you around, thanks for reading!