Hey, I'm Jeff! Welcome to my review of the Thorogood 1957 series waterproof work boots. In this review, I'll share everything you need to know about this work boot. From how they fit and how heavy they are to waterproofing, including some issues I've had with these boots.
Overall, A Great Work Boot For People With Flat Feet
Even though the boots required some breaking in, after wearing them for about about a week they started to feel much more comfortable. Great leather, comfortable wedge sole, perfect for me working and walking on hard concrete floors all day.
Buckle up cause it's quite a long review. For your convenience, I've created a menu for this page that's helpful to jump to a specific section. Just click on the "What's inside" below to open it.
Let's go!
Who's working on this page
Jeff Harmon
Author & Researcher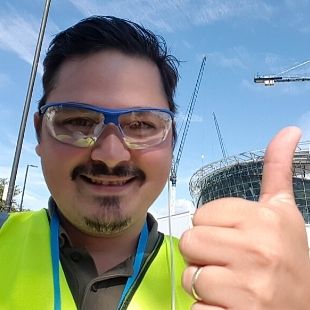 Victor Adrian
Researcher & Editor
---
The environment in which the boots are tested
I work in the water industry, and as you can imagine, it is handy to have a waterproof pair of work boots, but not absolutely necessary.
We do a little bit of everything at my job, and a pair of boots that can provide comfort all day is a necessity.
I work around chemicals on a daily basis, so chemical-resistant boots are always a plus, too.
Aside from breaks, when I'm on my maintenance shift, I am standing or walking my whole workday. My 2nd shift rotation is less standing, but plenty of walking.
Depending on the day, I have between 10,000 to 20,000 steps in one day.
These Thorogood boots are a good fit for my job because they are waterproof and have a steel-toe cap. Safety toe boots are a requirement for my workplace.
There are times when we are cleaning basins and such when our boots are in several inches of standing water.
Depending on the season, the boots will be exposed to different environments. We have a decent amount of snow in Ohio in the winter, a rainy spring and fall, and hot summers.
About the Thorogood 1957 series
The 1957 Series is a re-issued collection of boots made using the designs from 1957. They feature a classic style combined with modern comfort and durability.
They also have the slip resistance of a boot made for today's works. The boots in the series also feature a full-grain leather upper and Goodyear Storm Welt construction which provides the strength and durability you might expect.
1957 Series work boots are available with 6″ or 8″ shaft height and a choice of Trail Crazyhorse or Briar Pitstop leather.
Additionally, they come with a wedge sole for those of you that work on flat surfaces a lot and a heeled sole as well for those of you working outdoors or whenever extra traction is required.
A steel safety toe is available on several models. All of the boots in this series feature a waterproof liner, so if you're after unlined leather work boots, these are not for you!
Unboxing my 804-3600 1957 series work boots
This was actually the 2nd pair purchased. The first pair was purchased from Amazon and was received in a bag, with no box.
The boots were also clearly used. The second pair was purchased through Zappos via Amazon.com and shipped in a box, allowing for much more secure delivery of the boots.
Features of these 1957 series wedged work boots
| | |
| --- | --- |
| My boot model | 804-3600 |
| Electrical Hazard Protection | YES |
| Safety Toe Cap | YES – Steel toe cap |
| Waterproof | YES – Waterproof membrane |
| Boot construction type | Storm welt construction |
| Oil and slip-resistant | YES |
| Anti-scuff toe protection | No |
| Lining | YES –Fabric lining |
| Shank | YES – composite shank |
| Removable insole | YES |
| Outsole material | Rubber |
| Midsole material | No midsole |
| Sole type | Wedge sole (also availabe with heeled sole) |
| Upper material | Briar Pitstop leather |
| Color | dark Briar Pitstop brown |
| Boot height | 6-inches (also available in 8-inches) |
| Available sizes | 8 to 14 |
| Available widths | D & EE |
First impressions of my moc toe Thorogood 1957 series
I really like the Briar Pitstop (I'll call it chocolate brown) color of these boots. It's something different than the traditional lighter tobacco brown I usually see people wearing Moc toes in.
The added detail of the stitching at the back is a nice touch that grabbed my attention straight out of the box. It not only makes it look nice, but I believe it is also there to serve the purpose of being able to use your other boot to kick it off easier.
The smell of the new leather out of the box is also something I find great. It's the same feeling you get when you buy a new car and get in it for the first time.
The wedge is something I haven't worn in at least 10 years. I think the wedge has a really cool look and the contrast in color to the leather color really draws attention.
Something I did not like out of the box I noticed was the leather of one tongue does not sit directly on the underside of the tongue.
The 1957 series safety boots on the outside
Let's have a look at the outside of the boots and see what we can learn about these boots.
1. Upper material
Full Grain Leather- Briar Pitstop color. This is a tumbled leather that is very soft and more pliable than leather of the same thickness that has not been tumbled.
In theory, you should be able to wear these work boots straight out of the box without any problems and no break-in period since the leather is very soft from the get-go.
But we'll see if that's the case in the break-in section below.
2. Rubber toe cap reinforcement
No toe cap bumper on these boots if that's what you're looking for maybe have a look at these Brunt Marin or the Blundstone 990.
Some people like to apply Tuff Toe to their work boots to achieve somehow the same result which is adding extra protection at the front of the boot where usually leather gets damaged from kicking things with the boots or from crawling and crouching.
It's not the most aesthetically pleasing thing to do to your work boots but if you don't care about how the boots like then Tuff Toe is a good option when the boots you like to buy don't have a toe cap bumper.
By the way, if you're new to work boots, check out this article where we compare Brunt versus Thorogood boots.
3. Boot construction type
These Thorogood 1957 series work boots come with a Goodyear welt storm construction.
Goodyear welt and Storm welt are considered to be two different methods of boots construction.
But in reality, they are almost the same thing with a slight difference.
Both, Goodyear and Storm welts are a piece of leather (or some other type of material) that are used in shoe and boot construction which will allow you to resole your work boots several times without ruining the upper part of the boot.
The only difference between the two is that a Storm Welt is a bit wider than a traditional Goodyear Welt and that makes a better work boot for people like myself working in wet conditions or in a water plant as I do.
So in that aspect, these Thorogood 1957 series wedged sole boots are the perfect work boots for me. We'll see how well they perform in the waterproof test. More on that below!
4. The sole
This boot features the Thorogood MAXWear Wedge Slip Resistant Polyurethane Sole. It's different from the material used by many other companies and is said to last longer.
The wedge sole is nice for those on concrete and flat surfaces because it allows full contact of the foot with the ground.
I had to take a break from these boots during break-in, and it wasn't until this point I realized how much of a difference the wedge sole makes for me personally.
The wedge provides a step with one fluid motion with each step from the heel to the front of the boot.
I'd switched to my old boots for half of a shift at work, and the difference between the heels of the boots was immediately noticeable.
The old boots with the separate heel provide a 2 hit step, one distinct hit on the heel and a separate hit on the downward part of the step.
I find myself loving this wedge. The feel of the sole on my feet as I step is a very nice and cushioned step.
This is compared to the very stiff, clunky feel with each step of my last pair of boots purchased which were a pair of Red Wings.
Here are a few measurements I took of the different parts of the sole.
| | |
| --- | --- |
| What I was measuring | Data |
| Outsole thickness at the heel area | 30.4mm (1.19″) |
| Outsole thickness at the ball of the foot | 19.2mm (0.75″) |
| Lugs depth | 2.5m (0.10″) |
5. Heel guard
We all kick things around when at work with either the front of the boot or the back of the boot.
This boot does not come with a heel guard as we've seen in other boots we've reviewed.
What we see at the back is some extra leather that has been pulled and stitched in order to help with taking the boots off I guess.
6. Hardware
3 eyelets/ 3 hooks/ 1 eyelet lace configuration. I personally didn't understand why the speed hooks don't run all the way to the top.
Upon searching, I found it was for the purpose of making a logger's knot, which I'm trying out at the moment.
7. Stitching
I love the stitching on these boots. They make a nice contrast with the dark leather. I know work boots are for work but it doesn't hurt to have some nice-looking boots while working.
We have some triple and double stitching going on here which adds to the durability of the boot. Another thing that adds to the durability is the way the moc to is built.
The moc toe is made by rolling up and stitching the leather rather than using multiple pieces of leather and stitching them together.
They did the same thing they did at the back of the heel. They've rolled up the leather and stitched it creating a "lip" if you want that will help with kicking your boots off easier at the end of your shift.
Inside the Thorogood 1957 Briar Pitstop toe work boots
Now let's see what can we discover by looking at the inside of the boot…
1. Removable insole
These boots come with the Removable Ultimate Shock Absorption™ footbed.
I decided to try out some Dr. Scholl's inserts as I'd found they have a nice arch support and I have flat feet. However, I went back to the original footbed for more comfort.
They are very, very comfortable insole if cushioning is what you're after.
These work boots are great for flat-footed people thanks to their almost non-existent heel-to-toe drop. So if you have flat feet these Thorogood 1957 series wedge sole work boots are an excellent choice.
I'll leave you below some measurements I took of the different parts of the insole in case you might be wondering.
| | |
| --- | --- |
| What I'm measuring | Data |
| Insole's thickness at the forefoot area | 2 mm (0.1″) |
| Insole's thickness at the heel area | 7 mm (0.28″) |
| Insole's width at the ball of the foot area | 97 mm (3.86″) |
| Insole's arch support height | 22 mm (0.86″) |
3. Waterproof membrane
These boots feature the Thorogood X-Stream Waterproof™ Lining. I put it to the test the other day and altough it wasn't a very rigorous test, it seems like the waterproof membrane is holding water at bay.
4. Lining
These boots have a very soft chevron patterned lining. It feels smooth and great against
my feet.
5. Safety toe cap
These 804-3600 1957 Briar Pitstop series work boots come with a plain toe box and also a steel toe cap. Personally, I need a safety toe cap for my work so I went with the safety toe version of this boot.
The steel toe box of these boots measures about 3.7 inches (94 mm) in width.
These fit me fine, but people with larger feet might have to opt for boots from Thorogood with a larger toe box, like a style featuring the "Emperor Toe".
6. Heel counter
These boots don't have a heel counter. It does, but it's sitting behind the waterproof membrane, which is not very helpful when it comes to durability.
The lack of a heel counter to protect the waterproof membrane from getting damaged from continuous rubbing is a bit of a con.
Not just on these boots though. I'm talking about all work boots that come with a waterproof membrane and don't have a heel counter on top of the waterproof membrane.
But I'll be curious to see how the lining holds up to repetitive wear in this area.
7. Tongue construction
These boots have a gusseted tongue, and the design lets you easily put your foot into them. A great feature to have for keeping dirt and water out of my work boots.
However, the following seems to be a sticking point for many people, including myself. I had difficulty getting the left tongue to set right.
Where are they made?
These boots are made in the USA at one of the two Thorogood factories in Wisconsin with globally sourced components.
Btw, if you want to learn where other work boots brands are manufacturing their work boots, check out this page: Where work boots are made?
Will Thorogood 1957 series work boots fit wide feet?
If you have wide feet, these might not be the right boots for you. Many people with wide feet claim can't wear Thorogood work boots., even though they'd love to own a pair or two of TGs.
They run narrow, so these work boots are great for narrow feet, not so much for wide feet. You'll find them available in the following sizes:

D:8, 8.5, 9, 9.5, 10, 10.5, 11, 11.5, 12, 13, 14
EE:8, 8.5, 9, 9.5, 10, 10.5, 11, 11.5, 12, 13, 14
Are they true to size? Do they run small or large?
These particular boots are not true to size. I believe they are on the small side when it comes to width, but fairly true to size on the length.
I have been wearing Red Wing boots for years in a size 12D. In comparison, the 12 EE Thorogoods have a snug, but comfortable fit for me.
This is what Adrian did also with his second pair of Thorogood work boots, the Crazy Horse 6″ steel toe work boots.
The first pair of Thorogood work boots he bought, the 804-4200 American Heritage moc toe steel toe, were too tight at the toe area.
So for the second pair of TG's he ordered his regular size but instead of going with his regular foot width which is D, instead, he ordered EE. They fit him perfectly.
The fit on my feet is comfortable, but from the top, the sides of my feet stick out past the welt behind the toe box of the boot.
What do the letters stand for when it comes to the width of the boot? (W,M,D,E,etc)
There's a lot of confusion about these among people looking to buy a pair of work boots. Hopefully, the little table I've put together might help you understand what's that all about!
The letters simply represent how wide the work boots are.
| Letter | Meaning |
| --- | --- |
| N or A | Narrow |
| M, or D | Medium |
| W or 2E | Wide |
| XW or 3E | Xtra Wide |
Are these 1957 series work boots waterproof or not?
I haven't put the boots in water for minutes to check the waterproofing, but I did put them in a puddle for a short time with no moisture detected.
A common complaint people mention in my reading is the lining of waterproof boots is they make your feet hot and sweaty. I don't find that to be the case for me with these particular boots.
Even wearing thermal socks with these boots in an average-temperature environment, I didn't have any problems with sweaty feet.
I find these to be cooler than my previously worn Red Wing boots, which are also waterproof.
Are they lightweight? How much do they weigh?
These boots are heavy, weighing in at about 5 lbs. or 2.3 kg. for the pair. They are definitely not for people used to wearing light boots.
But you will get used to the weight of the boots after a few days o wearing them at work.
Are they comfortable?
Not from the get-go. They needed some breaking in which will talk about more in detail below.
Are they slippery?
I'm working mostly indoors on polished concrete floors and I haven't had any situations where the boots were slippery to the point of being concerned for my safety.
There are a lot of metal stairs at work I go up and down on and step on them with no trouble. There are also tiled steps, and these are not a problem, either.
I've walked with them in a bit of snow as well and although I don't recommend it, it wasn't bad. Maybe I was lucky. I have not yet walked with them on ice. I'll update if I come across some at the 1-month mark.
The only time I felt the boots were slippery was when I was going through the back of a restaurant and the floor was greasy.
So they might not be the best option for people working in kitchens, restaurants, garages, or any other place where the floor is greasy.
Do they provide support?
These 1957 series wedge sole work boots provide full support in the areas of the ankle and heel.
My feet are flat, and I don't find a lot of support in the arch, but that makes this an excellent boot for someone like myself.
If you have weak ankles or you simply want more support in the ankle than this 6" boot provides, you should consider looking at the 8" version, the 804-3800.
Heel height
These boots don't have a heel per se but the sole it's a bit thicker at the heel area so if you're wondering how tall these boots will make you look, the answer is 30.4 mm or 1.19 inches.
Heel-to-toe drop
I know some of you will want to know if there's a big difference in height between the heel and the toe area.
The boots are not quite zero-drop work boots but quite close. The heel is 30.4 mm (1.19″) high and the height at the toes area is approximately 19.2 mm (0.75″).
So the toe drop on these Thorogood Briar Pitstop 6″ wedge sole work boots is 25.4mm (1″).
How tall are these Thorogood Briar Pitstop safety boots?
I've got the 6″ version but there are a few 8″ models available out there. You can find them in a table at the bottom of this page.
But if you're curious to know how high altogether this boot is, the upper plus the sole measures around 8 inches in total.
Break-in period: Do they need breaking in?
Straight out of the box, these boots didn't have an immediately comfortable feel. My right foot in particular felt a little tight slipping the boot on, but then it felt better once I'd stood up.
I was unsure how comfortable these boots would feel, but after 2 hours or so of my first day of wear at work, they'd loosened up and began feeling better on my feet.
At first, I'd only used the eyelets and hooks, but there was a looseness at the top of the heel. Once I'd utilized the top eyelets, the boots were fully secure with no slipping.
After one full day of work, these boots became considerably more comfortable than straight out of the box.
One issue I had was with the tongue of the left boot.
Because of the design of the gusseted tongue, it is a requirement for the wearer to fold the tongue correctly. I would describe the fold as looking like a less than and greater than sign looking down at the tongue.
This must be done in order to not have the material bunched up and cause pain in the area of the ankle. After a couple of days of wear, the left tongue stopped giving me trouble.
Price: how much do they cost?
Depending on which model of the Thorogood 1957 series you're going to buy, where, and when, prices might differ.
That's why I've created a table below with the different boots in these series and links to their respective sales pages so you can not only check the latest prices but also compare prices on one store vs the other.
The boots I'm reviewing here though cost me around $300 (tax included).
The above models are both wegde soled boots but if you're interested in some Thorogood 1957 series boots that come with a heel here's where you can find some models.
Where to buy a pair of Thorogood 1957 series work boots?
Many of the work boots we review here on BestForMyFeet.com are available at different online and local stores and here are a few examples:
Amazon
Zappos
Shooteria
Boot Barn
Midwestboots
Who do I recommend these 1957 series work boots to?
I would recommend these Thorogood boots to workers in any one of the following applications:
Water plant operators
Factory workers
Plumbers
Machinery drivers (forklift, excavators,etc)
Handymen and handywomen
Carpenter
Construction
HVAC technician
Manager
Office worker
Please note: check with your work to see if wedge soles are allowed. Some jobs require a separate heel.
Alternatives to Thorogood 1957 series work boots
Nowadays you can find tons of work boots that are in the style of these Thorogood Briar Pitstop work boots. I know many of you won't put the below work boots in the same realm as TG's but these are some of the most popular models out there…
Watch the 1957 Briar Pitstop review on YouTube
Verdict: Are the Thorogood 1957 series safety boots worth the money?
In summary, depending on the user, a break-in period will most likely be required.
The tongue on Thorogood boots tends to be an issue from what I've experienced and read from others who've worn this style of Thorogood boot.
The slip-resistant sole has proven itself in snow and on wet concrete with great traction. The only time I've had an issue with slipping so far was in the back of a restaurant, where there was a coating of grease on the floor.
The feel of the wedge sole is very soft as I walk, and I'm not a small guy. Once I'd figured out how to make these boots feel more comfortable, they became much more enjoyable to wear.
As of right now, I would like to consider these as great boots. For the purposes of this review, I have been wearing these boots every day at work. This works out to be 10 days out of a 14-day period or roughly 20 days in a month.
I have also been wearing these boots outside of work. I usually rotate between 2-3 pairs, but I know some people only have 1 pair. I also wanted to put these boots to the test and give them the most punishment possible during the time allotted.
They definitely won't work for everyone, due to the width sizing, but no single boot out there ever will. I will update you with anything more I find, good or bad.
I find myself loving the wedge sole on these work boots. The last time I had a pair of wedge sole work boots was more than a decade ago so I completely forgot how comfortable they are. If you work like me, standing and walking a lot on flat concrete surfaces, these Thorogood Briar Pitstop are a great option.
---
More pictures of the Thorogood 1957 Briar Pitstop work boots
Check out my Instagram or Pinterest page for more pictures. Also, if you really like one of the images, you're free to borrow an image as long as you mention where you borrow it from!
Update: 1 month of wearing these Thorogood 1957 series wedge work boots
There's a lot to talk about!
I honestly had trouble with these boots for the first week of wearing them. I believe part of the problem was being accustomed to my old boots. I was used to tightening my boots harder than these boots require.
It took a series of adjustments to find what made these boots work for me. I had a heel slip which caused rubbing on the back of my feet and this was painful.
I tightened up the laces to help take away the slip, but this left the top of my feet in pain, as well as a tightness at the top of the boot.
This caused my leg in this area to be extremely uncomfortable.
I bought some wool thermal socks to add padding and help minimize slip in the heel.
The solution in the end for me was to lace the boots more loosely and use the top loop to make a logger's knot, or my variation of it anyway. I did this by utilizing the top eyelet of the boots.
There is a video with instructions on the Thorogood website that shows how to do this here. I've tried the logger's knot their way, and my variation on this works the same, in my opinion.
I run the laces up like normal through the third speed hook, and then run the lace through the eyelet above it. I repeat this on both sides.
Then run the laces to the opposite side and underneath the lace between the 3rd speed hook and top eyelet. I tie a knot like normal after that, and this seems to work for me.
Broken shank!?
After about two weeks of wearing the boots at work, I started to notice a noise, kinda like a click coming out of the bottom of the sole of the boot.
After talking to Adrian and others in the boot's space I've learned that the clicking noise could actually be caused by a broken shank.
These Briar Pitstop work boots come with a fiberglass shank and if that shank is broken it will make a click sound every time the broken parts touch each other.
I'd reached out to Thorogood customer service to tell them about the clicking sound in the boot and explained I was in the progress of testing them.
I asked about their warranty and found it is a 1-year limited warranty. I was hoping for but not expecting them to just send me a new replacement pair so I could continue my testing on the current pair. This did not happen.
I'd told them since it's a 1-year warranty I'd continue to wear them for testing as long as I don't have any issues with pain or such and proceed from there.
Even though they have a warranty, their process will not make it easy to return.
So far, I'd have to say my interaction with Thorogood's customer service is not as high as Red Wing Shoes.
I'd had a problem with a pair of Red Wings in the past and they'd let me keep the pair, along with telling me to pick out whatever new boots I wanted, and sent them to me.
This is not to say that RW is better or whatever, I'm just sharing my experience with you.
Update: I end up returning these boots and you can read the whole process here: Step by step of returning my Thorogood work boots for a repair or a replacement.
Update: 6 months of wearing these Thorogood 1957 series wedge work boots
After about 1 month of wear, I'd contacted Thorogood to see about getting them replaced/repaired for the shank issue.
You can read about the process of this and my experience in the separate blog I'd written on the topic. The moral of the story was the original boots in the review were deemed defective and they'd sent me a new pair as a replacement.
Upon receiving the new boots, they went into rotation with the Rockrooster AK227 and Rockrooster VAP2303 boots I am also currently testing.
As noted, the replacement boots were actually more comfortable than the original pair, so I am pleased with the outcome.
Update: 12 months of wearing these Thorogood 1957 series wedge work boots
Still testing. Stay tuned.
Update: 24 months of wearing these Thorogood 1957 series wedge work boots
Still testing. Stay tuned.
---
Team Members Working On This Page
Hello, I'm Jeff. I'm a Level III water plant operator in Ohio. I've been in the industry for over 20 years now, and the jobs I've had all required boots. I'd previously viewed them as something that didn't matter just so long as my feet were covered. Lately, I've come to appreciate the features and craftsmanship that go into quality footwear. When I'm not at work, I'm at home spending time with my wife and 2 kids. My current obsession other than boots is hot sauce. I absolutely love it!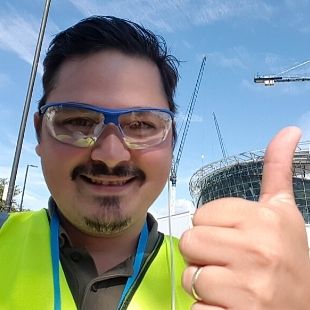 Construction Professional, driver, crane operator, cleaner, head chef … these are just some of the jobs I did in the past. Working in all these different environments taught me that having good footwear to protect your feet from different dangers at work IS PARAMOUNT for any worker! On this website, I aim to share all my knowledge and personal experience in dealing with different footwear and foot care issues, and hopefully, you can get something out of it. Enjoy!