With Brunt Footwear gaining more and more traction, some of you looking into buying a new pair of work wanted to know how these two brands compare when it comes to work boots.
I know, especially if you're a die-hard Thorogood boots fan, that you'll say there's nothing to compare here. Thorogood boots are better than Brunt boots.
This Brunt versus Thorogood comparison should help mainly people brand new to work boots learn more about both brands and make an informed purchasing decision.
My intention with this post is to bring you the facts about both boots brands based on my own experience and of my fellow boots testers wearing work boots from both brands.
And then you decide which one is the best one for you, Brunt or Thorogood.
I put together some very helpful information in this comparison article such as features, facts, price comparisons, each brand's most popular models, and much more.
So let's get into it…
Who's working on this page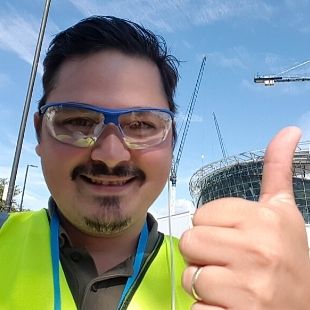 Victor Adrian
Editor & Tester
---
Brunt vs Thorogood: Brand Comparison
This is the first huge difference between Thorogood and Brunt. They are about 130 years apart in terms of history.
Long story short, Thorogood has their beginnings in 1892 when Albert Weinbrenner (hence Thorogood's parent company is called Weinbrenner Shoe Company) and his partner, Joseph Pfeifer, started a small shoe repair shop in Milwaukee, Wisconsin.
But it wasn't until a few years later, in the 1900s, that they adventured into making boots. They had a very fast growth and they played a big role in WW1 as a major contributor of military boots to the US army.
To this date, the Thorogood brand is the most well-known and most successful brand of the Weinbrenner Shoe Company.
In comparison, Brunt Workwear is a brand new company to the market.
The company was launched in 2021 by Eric Girouard and just like Thorogood, they've experienced massive growth in just a couple of years.
Brunt compared to Thorogood is more like a workwear company rather than a boot company per se. They sell boots, clothing, and accessories.
They've gained a lot of traction thanks to an amazing $28 million dollar capital raised from investors. Which helped them put together a huge marketing campaign. I'm sure you've seen their ads everywhere.
So Thorogood is a well-known and trusted work boot brand with a lot of history and a big fan base whereas Brunt is brand new to the work boots game but making big waves.
Brunt vs Thorogood: Where are they located?
Both brands, Thorogood and Brunt are based in the USA.
Brunt Workwear's headquarter is located in North Reading, Massachusetts.
And for Thorogood, I have two locations I want to share with you.
The first one is for their manufacturing facility, in Marshville, Wisconsin.
And the second location is for their second manufacturing facility in Merrill, Wisconsin. This location also serves as Thorogood Headquarters.
What type of footwear does each brand make?
This is another huge difference between the two brands. Thorogood being in the game for so many years had time to test and create lots of different models.
Some models worked and they're very popular like these American Heritage 804-4200 boots, while others, for whatever reasons they've been discontinued, see these Thorogood Emperor Toe cap boots.
Nevertheless, Thorogood makes lots of different styles of boots and variations while Brunt offers only 6 models at the time of writing this Brunt vs Throrogood comparison.
I've created below a nice and easy to navigate table showing the different boots and styles each brand makes.
Thorogood has tons of variations in leathers, colors, upper height, etc. I won't list all of them but this should give you a rough idea of the differences.
Brunt vs Thorogood: sizing and how do they fit?
Even before buying my first pair of Thorogood work boots I heard and saw people talking about how narrow their Thorogood boots were.
I didn't listen to that as I thought people were just complaining for no reason and I went ahead and bought my first pair of moc toe, wedge sole, Thorogood boots.
What a bummer. I could not wear them for more than 3 months when I finally decided to stop hurting myself trying to make them fit.
They were too narrow even though I bought my size both in length and width (9.5 D).
I had to give them another try so I said next time I buy a pair of Thorogood boots I'll go with the EE version instead of D. Not only that but I went half size up as well because I wear wool socks with work boots.
So I did end up buying a pair of Trail Crazy Horse moc toe work boots and this time was awesome.
When my colleague and fellow boots tester, Jeff, was trying his new 1957 series Thorogood Briar Pitstop work boots had the same issue. And he solved it in the same manner as I did.
On the other hand, the Brunt Marin Toe work boots I have been testing and wearing at work, fit perfectly without any issues whatsoever.
The toe box in my Brunt boots is quite roomy compared to my Thorogood boots.
Also if you have wide feet, I'm sorry to break it down for you, but Thorogoods are not for you. They are too narrow!
Check out this list of good work boots for wide feet if you happen to have wider feet than usual.
Thorogood vs Brunt boots: Break-in period
Most Thorogood work boots come with a tumbled leather upper which simply means that the leather is very soft already, therefore you won't have to learn how to break in your new work boots.
The leather on my Brunt Marin work boots is a bit stiffer but nothing out of this world. The boots were actually very comfortable from day one with the exception of the collar.
The collar was a bit hard for the first few days (which is normal for most new boots anyway) and it was digging into my legs when I was driving, operating machinery, squatting, flexing, etc.
After the first week, it was all good. One of the most lightweight work boots and comfy boots I ever had.
In my experience testing boots (also gathering info from my fellow boots testers) each boot is going to behave differently for each person.
Sometimes you buy a boot because your colleague recommends you the boot, but when you get to wear it, is the most painful thing ever.
I was a bit disappointed when my colleague Jeff started to test the Thorogood 1957 series Briar Pitstop boost and he told me the boots were extremely uncomfortable.
We assumed there was no breaking-in required because that's what everybody was saying about these boots.
The leather was soft and everything but for some reason the boots were giving Jeff some uncomfortable moments. He started to wear wool socks and that solved the issue.
So when comparing Brunt to Thorogood in terms of breaking in period, I'd say expect a bit of discomfort from both boots. Especially if you never had a pair of work boots before.
If within the first few days, a week at most, the discomfort is still there, I'd suggest sending the boots back and asking for a new pair.
Thorogood Vs Brunt boots: Safety features
Here are some of the most important features you'll find in Thorogood and Brunt work boots. Same as before, Thorogoods has a lot of variations of boots with the features you'll see below but I won't list all of them.
Brunt vs Thorogood boots: Differences in price
Another important feature here is the differences in price between Thorogood and Brunt work boots.
For you to own a pair of Thorogood boots you'll have to spend around $250 plus, depending on the model. So they're definitely not the most affordable pair of work boots out there.
On the other hand, you can own a pair of Brunt work boots for around $149 on the lower spectrum and their most expensive work boots are the logger style boots, The Distasio, selling for $179.
Please keep in mind, the prices mentioned above are current when I'm writing this comparison.
For the most up-to-date prices please visit their sites. I'll leave you links to a few different stores where you can buy these boots so you can check and compare prices.
Brunt vs Thorogood: Where are they manufactured?
Let's have a look at where Thorogood and Brunt are manufacturing their work boots. For some of you this is an important detail, so let's check it out.
Brunt work boots
Based on the label of my work boots, Brunt is manufacturing their work boots in China.
There are pros and cons to this as with everything else but, again, in my experience, this didn't affect the quality of the product.
Thorogood work boots
Thorogood manufacture their work boots at one of their facilities in Wisconsin, USA.
You've probably heard that Thorogood boots are Union-made. In the year 2000, workers took ownership of the company which basically means the workers own shares in the company.
This is a smart move. It makes employees care about the product they create and think about the success of the company. The better the company does, the more money they'll make too.
Based on this, it's fair to say that you shouldn't expect anything less than a quality work boot when buying a Thorogood boot.
So this is another important biggest difference between Throgood and Brunt. That Thorogood still makes some of their work boots in the USA. Not all of them though.
Thorogood boots in the following series are not made in the USA:
Check out where other work boots brands are making their boots.
Thorogood VS Brunt: what to expect in terms of quality
As I said above, you should not expect anything else but superior quality when you buy a pair of Thorogood work boots. At the end of the day, Thorogood boots are quite expensive.
Most blue-collar workers out there simply can not afford to pay $250-$300 for a pair of work boots.
I remember when I started in construction. All I wanted was a pair of boots that could enable me to work and make some money to feed the family and pay the bills.
The cheaper the boots were, the happier I was! (note: things change as your financial situation changes. Now I can afford to spend a bit more money on work boots.)
That's when cheaper, more affordable boots come in handy. You can buy more affordable boots (like I did) and when you can afford it, you can go for the higher-ticket ones.
Don't let anyone tell you otherwise. The best work boots in the world are the boots you can afford to buy!
To my surprise, the Brunt Marin boots I'm wearing are not bad quality at all.
The difference between cheaper Brunt boots and the more expensive ones from Thorogood is the craftsmanship, not the quality of the materials. At least in my opinion based on my experience wearing both brands.
Brunt Vs Thorogood: what to expect in terms of durability
This is where things take a bit of a turn. Thorogood boots, thanks to their boot construction style and craftsmanship will outlast Brunt work boots in terms of how long they will last.
How long work boots last highly depends on the environment you're wearing them in.
So it's not the same to wear a pair of work boots doing excavations or working in construction and for example working in a warehouse.
You have to be smart about it and choose your work boots based on your work environment.
Brunt vs Thorogood: What industries are they good for?
Thorogood has such a big work boots collection, I could recommend the boots probably to anybody that has the budget.
You have to make sure you're buying the right work boots for your work environment though.
On the other hand, I would not recommend the Brunt work boots for heavy-duty work. You'll thank me later!
Here are some examples of jobs each boot is good for:
| Thorogood boots are good for | Brunt boots are good for |
| --- | --- |
| Construction workers | Factory workers |
| Diesel mechanics | Water plant workers |
| Iron workers | Mill workers |
| Warehouse workers | Warehouse workers |
| Road maintenance | Manufacturing workers |
| Welding shop | Welding shop |
| Metal fabricators | Metal fabricators |
| Electricians | Carpenters |
| Management | Electricians |
| Office workers | Mechanics |
| Factory workers | Painters |
| Steel mills | Office workers |
| And many more | Drivers |
Thorogood and Brunt's most popular work boots models
I just wanted to make your life easier by selecting here the most popular models from each one of these brands.
Feel free to keep doing your own research though as there are many models, especially from Thorogood as mentioned already a few times above.
The models are listed in no particular order.
Top 3 Most Popular Thorogood Boots
Top 3 Most Popular Brunt Work Boots
Which one is better: Brunt or Thorogood? Last notes
After wearing work boots from both brands here's what I'd say.
In my opinion, Brunt's work boots are not going to last in heavy-duty environments. If that's your line of work, I would avoid buying them so you can avoid disappointments.
Thorogood boots have a more rugged build to them so get a pair of boots from this brand if you're in construction and similar environments.
If you're working more light weigh to medium-duty jobs, I definitely recommend the Brunt boots. Especially if you're budget won't allow you to go for Thorogood boots at this point in time.
Personally, I didn't have a bad experience with my first pair of Brunt boots so I have nothing bad to say about them. We're about to test another of their boots, the Perkins. We'll let you know how that goes.
I like both my Thorogood and Brunt work boots. They are actually the boots I have in rotation right now!
I hope this comparison was helpful. If you have any additional questions please let me know and I'll do my best to answer!
---
Team Members Working On This Page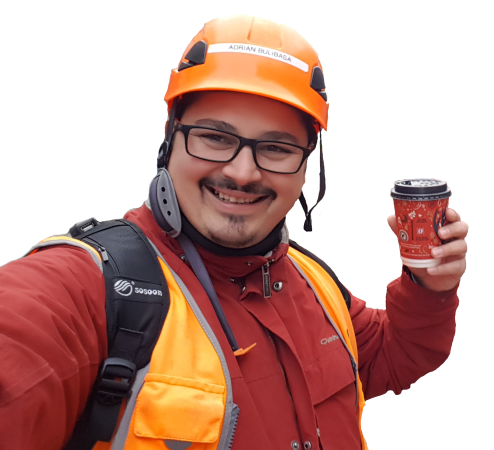 Construction Professional, driver, crane operator, cleaner, head chef … these are just some of the jobs I did in the past. Working in all these different environments taught me that having good footwear to protect your feet from different dangers at work IS PARAMOUNT for any worker! On this website, I aim to share all my knowledge and personal experience in dealing with different footwear and foot care issues, and hopefully, you can get something out of it. Enjoy!