More about Best For My Feet
Hey there. Adrian here. I'm one of the persons behind BestForMyFeet.com.
I've been blessed enough to have lots of jobs in many different industries in my life. From cleaner to head chef to crane operator and manager just to mention a few.
At the moment I'm a construction worker and I've been so for the last decade doing all sorts of jobs on big and small construction sites.
And you might think to yourself … "so what all that has to do with BestForMyFeet.com?!"
Well, on all the jobs I've been working on, the most important tool I had was my footwear.
Due to the hard environment that you can encounter on construction sites and other industries, my feet have suffered quite a lot over the years from different diseases and conditions. And I want to share my experience with you.
Whether you're a construction worker or not, I believe my experiences will be helpful to you!
A quick disclaimer here: whatever you're going to read on this website is not going to be medical advice as I'm not a doctor. All the content posted on this website is based on my own experience working in different industries. Working in so many areas thought me a lot about feet safety and foot care. So take my notes as my own experience and nothing else.
Let my experience serve you as helpful information but YOU MUST consult your doctor first if you're suffering from any of the issues I'm sharing here with you.
Full transparency
As I'm sharing my feet horrors, experiences, knowledge, and other things I've learned over the years related to footwear and foot care, you'll see that I'm recommending some products. Some of these products I've used myself in the past or I might still use (and others I haven't used yet but I'm interested in using)
Or you might see some ads whilst you're reading these pages. Just wanted to let you know that I might earn some small commissions if you end up buying any of the products I'm recommending. (AT NO EXTRA COST TO YOU)
And I appreciate you for that. Just because I'm getting a commission doesn't mean I'm biased. I'm always honest about my views and I would not recommend something if it wasn't a good product or I would not use it myself.

As our team grows I'll add a few words about each one of us in here just to get to know each other a little bit and to assure you as well that this website is not a fly-by-night website but it's a real forum with real people!
Meet The Team
---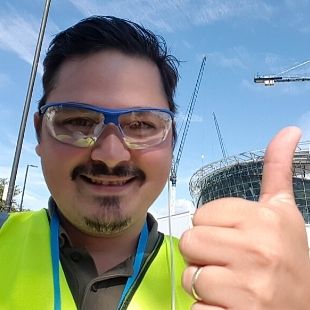 I'm a construction professional and I like to build websites too. I don't have enough with building stuff on my day job, I love to build online things too 🙂 I like to share thoughts on health and safety-related topics to feet on this website. When I'm not editing I like to watch YouTube, learn about technology, read a good book, and above all, I love to spend my time with my wife and 5 yo baby girl.

THEO COX
Researcher – Writer
I'm an MA student currently working on a research project for King's College London Museum of Life Sciences alongside my MA dissertation. I have been published in my student newspaper, The Spectator, and the Adam Smith Institute. I'm doing part of the research and writing of the content you'll read on BestForMyFeet. Enjoy!