Have you ever found yourself looking at a brand's website trying to figure out which one of their boots will work best for you? If so, you're in luck!
Here at BestForMyFeet.com we have spent countless hours testing and wearing boots in actual real-world work conditions to help you make the best decision possible in your work boot hunt.
Today we'll be looking at Irish Setter by Red Wing and comparing their two most popular work boots, the Ashby versus the Wingshooter ST. Both boots are the safety toe versions.
The work environment I've been wearing these boots in is a sheet metal fabrication and welding shop. Yes, I do actual work in my work boots! I'm not just a reviewer, I also fabricate and weld by day. Ok, that's enough about me. Let's get into this comparison!
Who's working on this page
Adam Rich
Author & Researcher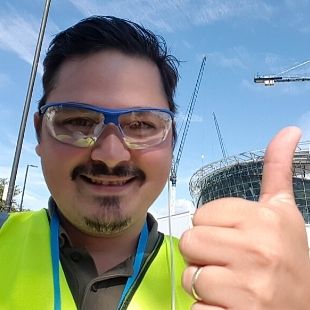 Victor Adrian
Researcher & Editor
---
By the way, if you want to learn more about each one of the boots individually, we have very in-depth reviews of both boots and you can find them here:
Or if you prefer to watch videos instead (altough the articles are more in-depth), here are the video reviews of each one of the boots:
Irish Setter Ashby
Irish Setter Wingshooter ST
Ashby vs Wingshooter: Safety features
The Ashby and Wingshooter ST both share similar safety features that are standard for work boots and required on many a job sites.
1. Safety toe box
As I said in the intro, both work boots come with a safety toe cap. But there is a difference when it comes to what type of material the safety toe cap is made from.
The Ashby has an aluminum alloy safety toe that is ASTM F2413-18, M/I/C, EH compliant.
Whereas the Wingshooter ST features a composite safety toe that is also ASTM F2413-18, M/I/C, EH compliant.
Both must be able to maintain 0.5 inches of clearance when subjected to an impact with the force of 75lbs and 2500lbs of compression. Both meet this requirement.
2. Slip resistant
Both the Ashby and Wingshooter ST are "ASTM F3445-21, SR" compliant for slip resistance.
I could not tell if there was any difference between the two in terms of how much they grip the floor. They seem pretty much the same.
Both work boots were quite good for my environment, which again, I'm working mostly indoors, on hard, smooth concrete floors.
3. Electric hazard
Both the Ashby and the WingShooter are ASTM F2413-18, M/I/C, EH compliant for electrical hazards.
Meaning both boots must be made with non-conductive outsoles capable of withstanding 18,000 volts at 60hz for one minute with no current flow in dry conditions.
Both work boots can be a great boot option for an electrician.
Especially the Wingshooter since not only comes with a wedge sole but also there's a heel option available. Much better for those of you that need to stand on ladders.
Ashby vs Wingshooter: Leather
If we were creating a winner and loser in this comparison, the Ashby work boot would hands down win this category.
The Irish Setter Ashby features Trout Brook leather, which is named after the brook that flows behind the tannery.
This just isn't any tannery either! It's the S.B. Foot Company tannery that makes the leather for the Red Wing heritage line.
The Ashby definitely has some nice leather. But with that nice soft leather, it seems to be more prone to scratches and gouges.
The Irish Setter WingShooter ST doesn't have as nice of leather. It almost feels plastic-like feel to me but rest assured it is full-grain leather.
Let's be real though, we shouldn't be basing our work boot decisions solely on the leather alone.
I will tell you that the Wingshooter ST leather definitely seems like it is more scratch resistant than the Ashby leather. I have slits and gouges on the Ashby's toe that I don't have on the Wingshooter toe.
Wingshooter vs Ashby: Outsole
Both the Wingshooter ST and the Ashby work boots feature the exact same outsole. It's a rubber EVA traction tread outsole.
This means that glued to the midsole is an EVA outsole that has a thin rubber traction tread glued to it.
This type of outsole combines the best of both worlds.
It gives you the resilience of a rubber outsole while also the soft cushion of an EVA outsole. The outsole is also stitched to the welt around the toes for added durability.
The outsole is also heat resistant up to 475°F, and as we previously mentioned both are slip-resistant work boots (again, in MY environment).
Ashby vs Wingshooter: Boot Construction
Both boots feature a Goodyear welted construction. Meaning they can be easily resoled by a cobbler.
The Ashby features a Storm Welt that is made of a PVC material. The downside to a synthetic welt is that they are prone to cracking meaning that a resole will be more expensive if the boot needs to be re-welted.
The Wingshooter ST however has a leather Goodyear welt. Leather welts are superior to synthetic, as the leather will last longer and the odds of a leather welt being too damaged to resole are slim.
Another thing that stands out on the Wingshooter work boot is the extra stitching on each side of the safety toe cap. The Ashby work boot does not have this.
I don't know if they did this in order to increase durability in that area or what but it seems to me that it might actually be a weakness. So far so good though. The stitches are holding up very well.
Wingshooter vs Asbhy: Comfort
Let's check out some of the most important features of these work boots when it comes to comfortability.
1. Footbed/Insole
Both the Ashby and the Wingshooter ST work boots feature a removable polyurethane footbed.
They are very similar and both are comfortable. Though I do think the Wingshooter ST is a little squishier.
2. Arch and ankle support
The Ashby has very good arch support built into the boot. It's perfect for people like me with higher arches.
However, those with a low arch or flat feet may not like it. Ankle support on the Ashby is very average, not bad but not anything special either.
The Wingshooter on the other hand has a very flat arch by comparison. Great work boots for flat-footed people but if you have a higher arch you may need to replace the removable insole with an over-the-counter insole with arch support.
The ankle support on the Wingshooter is very good.
This is because of the padding around the top of the boot combined with the waterproof liner, which, acts almost like a thick padded sleeve around your ankle.
Additionally, if you have weak ankles or if you simply like even better ankle support, the Wingshooter comes in an 8in version too.
3. Boot weight
Both, the Winghsooter and the Ashby are extremely lightweight for a work boot. We all know the feeling of stomping around a job site all day or walking and standing all day in a pair of heavy boots.
The Ashby and the Wingshooter ST are both light enough to wear all day.
The Ashby comes in at 1lbs 13oz per boot.
The Wingshooter comes in at 1lbs 15oz per boot.
Please note that the sizes worn for the review are both 11.5D. So it's possible for them to go up or down in weight depending on the size you buy.
4. Boot width and wiggle room
Both the Ashby and Wingshooter come in D(medium) and EE(wide) widths. Both should accommodate wide feet.
For example, I ordered a D width for both, but the Red Wing store has my feet as an E width, and they fit just right. Both are roomy in the toe box for a normal-width boot.
5. Boot tongue
The Ashby comes with a tongue that is not gusseted. It's a lot like the tongue in an athletic shoe.
It makes it very easy to slide on compared to a boot with a tongue that has a high gusset like my Red Wing 877s.
The Wingshooter ST does have a gusseted tongue but it's not so high that you have trouble sliding your foot into the boot. The gusset is also part of the waterproofing system in the WingShooter work boot.
Both, Adam and I prefer a gusseted tongue in a work boot, but for different reasons. He likes the gusseted because it can prevent water from coming into the boot even if the boot is not completely waterproof.
And I like the gusseted tongue because it stops it from moving around as a non-gusseted would and also stop debris from coming into my work boots.
Waterproofing
The Ashby is not waterproof by any means. When I did the waterproofing test my socks got soaked as soon as I placed the boots in the water pan.
The lack of a gusseted tongue offers very little water resistance. If you step into a deep puddle you'll have a wet sock.
However, The WingShooter ST is waterproof and will keep your feet dry.
Which one gets hotter? The Ashby or the Wingshooter?
Personally, my feet are always sweaty in boots. I think the Ashby and Wingshooter ST work boots feel about the same.
I know on paper the Wingshooter ST should be the warmer boot because of the waterproof liner but I'm not feeling it. And despite having sweaty feet, my feet never feel hot in either boot.
Break in period
The Irish Setter Ashby definitely has a break-in period. I experienced heel slip for a few days until the leather broke in around my heel and ankle. I was able to minimize heel slip by using a heel lock lacing method.
The Irish Setter Wingshooter ST on the other hand didn't really have a break-in period.
I think the waterproof liner helped prevent my heels from slipping too much. So I won't say there was a break-in period but they did get more comfortable over the course of about five days, though, they never were uncomfortable.
Ashby vs Wingshotoer: Where are they made?
There is no difference between them here since both models are made overseas, more specifically in Vietnam.
Price: Asbhy vs Wingshooter ST
The Wingshooter ST is the more expensive work boot but both are reasonably priced. You can get the WingshooterST for as low as $189.99 on Amazon and the Ashby for as low as $147 on Amazon.
The Wingshooter definitely earns the $40 price difference with its leather welt and waterproofing system.
As we all know, prices do change so maybe the prices I've shared with you above might not be exactly the same depending on when you're reading this comparison.
The best thing to do is to check the latest price on the different stores listed below that carry these work boots.
Pros & Cons of both work boots
In the tables below I'll quickly summarize what I believe to be the pros and cons of each one of these work boots.
Good and bad of the Wingshooter ST boot
| PROS | CONS |
| --- | --- |
| Lightweight | Very flat arch. May need to sink another $50+ into them for insoles with arch support. Not a con if you're a flat-footed person though. |
| Leather welt | The waterproof liner may cause some people's feet to sweat excessively |
| Waterproof | |
| Has speed hooks | |
| Roomy toe box | |
| Gusseted tongue | |
Good and bad of the Ashby boot
| PROS | CONS |
| --- | --- |
| Lightweight | Little to no water resistance |
| Really nice US made leather upper | Heel slippage during break in period |
| Moisture wicking lining around the forefoot | Synthetic weltNo speed hooks for lacing |
| Roomy toe box | |
| Great arch support out of the box | |
| Gusseted tongue | |
Ashby vs Wingshooter: Models available
These are the Irish Setter Ashby work boots models you'll find on the market:
And these are the Irish Setter Wingshooter boots model available in different online and local stores. I'll abbreviate the word Wingshooter to WS because there's not enough space in the table below.
| | |
| --- | --- |
| WS-83632 (most popular model) – Safety Toe | Brown | 6″ Lace up | Wedge sole | Moc Toe | See In-Store |
| WS-83620 – Comp Toe | Brown | 6″ Lace up | Heeled sole | Moc Toe | See In-Store |
| WS-838: Soft Toe | Brown | 7″ Lace up | Heeled sole | Moc Toe | See in-Store |
| WS-845: Soft Toe – Black | 7″ Lace up | Heeled sole | Moc Toe | See In-Store |
| WS-807: Soft Toe | Brown -| 7″ Lace up | Heeled black sole | Moc toe | See In-Store |
| WS-83802: Comp Toe | Brown | 8″ Lace up | Heeled sole | Round Toe | See In-Store |
| WS-83832: Comp Toe |x Brown | 8″ Lace up | Wedge sole | Moc Toe | See In-Store |
To my surprise, there are a few extra models on Amazon that you can't find on Irish Setter's official website, but I choose not to link them in this post.
That's because there's a lot of confusion in regard to which models those are, what features they have, etc. Some Amazon sellers suck at their job.
Who do I recommend these boots to?
I recommend the Ashby and the Wingshooter ST to anyone looking for a high-quality boot at an affordable and reasonable price. Both boots have a lot of bang for your buck and the Ashby has the best leather of any boot under $200 hands down.
Since both work boots have a wedge sole I'd recommend both boots for those of you working on hard, flat concrete floors.
So they can be a great choice for people in the trades, commercial and residential.
These types of soles are perfect if you have to go in and out of people's homes or offices all day since the outsoles don't drag mud and dirt.
Also, these are great boots if you're a warehouse operative, Many people ask in the work boots sub for a good work boot for warehouse workers, and well these are perfect candidates.
Other jobs and industries that come to mind:
Great choice for most people in the trades
Water plant operators
Construction site managers
Factory workers
and more…
Watch the Wingshooter Vs Ashby comparison on YouTube
My final thoughts on this Ashby vs Wingshooter work boots comparison
It is this reviewer's opinion that both boots are solid choices but which one is best for you is going to be dependent on your work environment.
If you spend a lot of time working outdoors in the elements, on new construction sites, muddy, snowy, wet conditions and such, the Wingshooter ST will serve you well whereas the Ashby might have you hating life.
However, if you work in primarily dry conditions, such as in a shop environment, warehouse, mechanic, drywall, residential service tech, or any other trade that have you primarily inside then you may want to choose the Ashby.
Both boots will serve you well but I will say the Wingshooter can serve all the above-mentioned environments well.
I hope this comparison between the Irish Setter Ashby and the Wingshooter work boots has helped you and provided some insight into your decision.
---
Team Members Working On This Page
Hey, I'm Adam. I'm a welder and metal fabricator. Primarily doing aluminum tig and sheet metal fabrication. Spend most of the day on my feet on concrete floors in the shop with the occasional job site visit.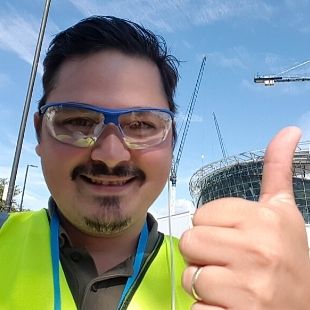 Construction Professional, driver, crane operator, cleaner, head chef … these are just some of the jobs I did in the past. Working in all these different environments taught me that having good footwear to protect your feet from different dangers at work IS PARAMOUNT for any worker! On this website, I aim to share all my knowledge and personal experience in dealing with different footwear and foot care issues, and hopefully, you can get something out of it. Enjoy!