Have you been looking for shoes or boots lately and come across the term EVA?  If you have been wondering what EVA is and why it's used in making footwear soles, you've come to the right place.   
Today we are going to go over what EVA is and talk about rubber and memory foam materials used in making boots and shoes and see how they compare to one another. 
We will talk about what makes a shoe with EVA soles better for running on a hard road and why a rubber sole would be recommended if your running takes you off-road onto rockier terrain. 
We will also touch on what kind of shoe you might be most comfortable in if your occupation causes you to be standing on your feet all day long. 
So keep scrolling as we have a lot of good stuff in store for you!
But first…
What Does EVA Stand For?
In the business of shoe production, you will come across many different terms, some easy to decipher while others being a bit more difficult. 
For example, I know what a tongue and sole are on a shoe, but what if that sole is an EVA sole?  What does EVA stand for in the term "EVA sole"?  Everyone's Very Awesome Sole?  End Violent Actions Sole?  
Those acronyms could work but they are very much wrong.  
No, EVA stands for Ethylene-Vinyl Acetate.  
What Material Is EVA?
EVA, or Ethylene-Vinyl Acetate, is the copolymer of ethylene and vinyl acetate.  
It is a man-made material that is used in the productions of boots, shoes, and footwear in general, toys, and craft supplies, among many other things.   EVA is generally a safe,  soft, flexible, tough, and rubbery material.  
If a plasticizer is added to it, EVA can become a foam which is then used to create things like shoe soles and orthotics. 
The material is soft, light, and flexible, which are ideal qualities in footwear production.    
Is EVA a good sole material or is rubber better?
As I mentioned above, EVA used in footwear manufacture is ideal for a number of reasons, with some of the top reasons being that it's lightweight, durable, and soft.  
EVA soles can give a wearer a custom fit as the material tends to mold to and support their unique foot movements.  
Rubber soles
Rubber can also support a person's natural foot movement but can be found to be heavier in weight. Rubber is more heat resistant than EVA is, so will be able to keep your feet cool in warm conditions.  
Rubber is a tougher material and will hold its form and last longer than EVA. 
You just have to ask yourself what kind of shoe you need and what will its use be for you.  
Lightweight and durable EVA is an ideal material used insoles that will be used for running on hard surfaces like roads, while rubber soles being more heavy-duty can work well if you're off-road running over rough terrain and need something that will give you more support.  
Many work boots are made with rubber soles for this reason.
EVA sole VS memory foam 
When you are choosing between a shoe made of EVA or of memory foam, you'll want to know a few things to decide what's best for your feet.
First, what is memory foam? 
Memory foam
Memory foam is a substance made of polyurethane and a number of other chemicals that give its spongy-like texture.  Memory foam is used often in pillows, beds as well as shoes.  
It is very soft and pliable, which means a very cushy spongy sole. 
 Why would you want to wear a shoe made with memory foam? 
It is attractive for its ability to evenly distribute the weight your feet are holding.  
Runners find memory foam insoles nice as they allow for more shock absorption then a shoe without them.  
Memory foam relieves the pressure a runner feels on the ball of their feet. They handle weight well.   
Because of its ability to absorb shock and evenly distribute weight, memory foam is ideal for those whose jobs require them to stand on their feet all day.  Many in standing occupations have said memory foam is very comfortable to wear all day.
With the good, we also have the bad.  
Memory foam lacks breathability.  You will find your feet sweaty and smelly after a day of intensive wear.  This can be a deal breaker for anyone battling foot fungus (like athletes foot) as the conditions memory foam put your feet in will encourage fungus growth even more so. 
Memory foam is not very durable and will lose its form quickly. 
Memory foam does not provide quality support for your feet. Some people don't have an issue with this, while others will experience a lot of pain within a few hours of wearing. 
EVA Sole
Can a shoe with an EVA sole or made of EVA material provide a better shoe-wearing experience than with memory foam? 
There are a few reasons why EVA performs better.
EVA soles can give you support that holds up, but still molds to your foot comfortably.
EVA is lightweight and breathable.
Shoes with compressed EVA midsoles can provide you with a shock absorbing heel, making it ideal for runners and walkers alike.    
Again, depending on your occupation and what you're doing in your footwear, you will want to pick one according to your feet needs. 
Footwear made with or of EVA, memory foam or rubber
You can find every type of shoe on Amazon and other online and local stores. The following is a list of different types of shoes that are made of or with either EVA, rubber, memory foam, or a mixture of both.
Pros and Cons of EVA 
EVA soles have a lot of pros to them but you have to know about the very few cons of EVA as well.
Advantages
EVA is lightweight, which is ideal for runners and those who prefer lightweight shoes.
EVA can be easily molded and formed, allowing for many unique designs in footwear.
EVA soles mold and fit to the wearers natural step, allowing for a more custom and comfortable fit. 
EVA soles can absorb shock very well, allowing for a healthier and more comfortable shoe to wear long term, especially for athletes and runners.   
EVA is waterproof and will provide great protection in wet conditions.
Disadvantages
EVA material will break down fast, which means you will be needing to replace your shoes more often. 
EVA material is less resistant to heat.  You may find your shoes breaking down faster in hotter climates. 
Are EVA soles good for walking?
Yes! EVA is usually used in the mid-sole of the shoe. This means it's right in the middle of the few layers beneath your feet.  EVA is lightweight and flexible.  
Anything lightweight and flexible is amazing for your feet when you're walking.  This flexible midsole allows your foot to move more naturally.  
EVA is also very cushioning and a great shock absorber.  Whether you're just walking for exercise or walking for a job, you can expect your feet to feel relaxed and unstrained after a day of wearing EVA soles.
Is EVA slippery on ice?
EVA can be very slippery wet flooring or ice.  It is not the greatest option when choosing a boot or work shoe that'll be worn in wet conditions.  
The takeaway
Whether you are looking for a shoe that you can wear for daily walks, runs, or just standing around in all day,  EVA soles can provide you with comfort that will last several seasons.  
Not the most durable material out there for a sole.
But even though you may be needing to replace your shoes every year or two, EVA soles can provide a lightweight wearing experience that will mold to the wearer's footbed, providing you with support for your natural step.  
Also, footwear made with EVA footwear is usually cheaper than PU, rubber, or leather alternatives.
EVA's waterproofing capabilities give shoes the ability to stay dry in rain or whatever place you find your feet getting splashed with water. 
You can see that EVA is a versatile and quality material sure to make your feet happy in many situations. 
---
Team Members Working On This Page
Hi!  My name's Sondra and I am one of the researchers and writers here at BestForMyFeet.com.  I have 5 kids who I spend my days teaching and caring for. I'm married now for 13 years to my dear husband Art, who helps his folks run a housecleaning business as well as a side business of his own for general contracting and home remodel.  I'm just a high school graduate who decided to raise a family and keep the home.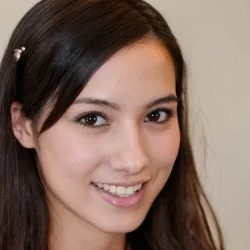 Love technology, going to the beach, taking care of my body, and writing (amongst other things). You'll see my face around here a little bit since I'm responsible for part of the research and writing of some of the articles you're reading on BestForMyFeet.com. I hope you'll find our content helpful and enjoyable! See you around, thanks for reading!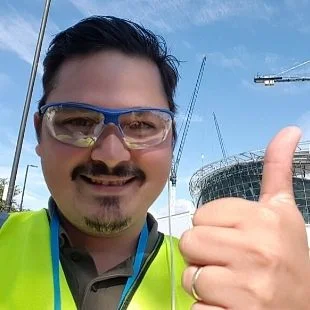 Construction Professional, driver, crane operator, cleaner, head chef … these are just some of the jobs I did in the past. Working in all these different environments taught me that having good footwear to protect your feet from different dangers at work IS PARAMOUNT for any worker! On this website, I aim to share all my knowledge and personal experience in dealing with different footwear and foot care issues, and hopefully, you can get something out of it. Enjoy!