In my last video and blog post, I tested the 3% hydrogen peroxide solution to try and get rid of my Athlete foot infection.
Since I didn't get the results I was hoping for I thought that the 3% hydrogen peroxide wasn't strong enough to deal with my Athlete's foot fungus.
So I decided to step it up and try something a bit stronger to see if that works best.
Now before you read further into my own experience using hydrogen peroxide as a home remedy against Athlete's foot let me remind you that I did this test at my own risk and I'm perfectly fine with that. If you're not sure or if you don't know the risks, then it's best to talk to your podiatrist first.
I don't want to keep you here for 5 hours only to tell you that hydrogen peroxide didn't kill the Athlete's foot fungus on my feet. So there you have it. Neither 3% nor 6% hydrogen peroxide solution worked to get rid of my Athlete's foot infection.
So based on this test, I have to say that our podiatrist Dr. Bruce Springer PMD, one of the experts from our collaborator's panel, was right about this when he said: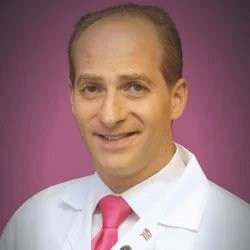 Some people think hydrogen peroxide can be beneficial for many purposes, however, it is not effective against fungus.
Dr. Bruce Pinker – Podiatrist & Foot Surgeon
Are there any differences between the two?
Yes, the 3% and 6% hydrogen peroxide solutions are two different products intended for different things. Whatever you do, do not swell any of these solutions!
3% hydrogen peroxide (10 volumes)
The 3% hydrogen peroxide is also known as food-grade hydrogen peroxide or household hydrogen peroxide.
As you may imply from those names, food grade H2O2 and household H2O2, the 3% hydrogen peroxide is a safe product to use at home. Of course, as with any chemical, you have to know what you're doing and be careful when using it.
I've used it to try and get rid of Athlete's foot but you can use it for sanitizing your kitchen countertop, the fridge, tables, desks, and other surfaces.
I also use it to sanitize the shower plate, especially now that I'm having Athlete's foot.
As you might know, Athlete's foot is contagious, so I don't want to pass it on to everybody in my household.
That's why using 3% hydrogen peroxide to sanitize the shower plate and other parts of the bathroom. It's a good habit because it's going to avoid the spread of this fungus to the other members of the family.
6% hydrogen peroxide (20 volumes)
The 6% hydrogen peroxide solution is also known as a hair bleaching hydrogen solution. That's what my wife used to bleach her hair on a few occasions.
It's a stronger solution than the 3% hydrogen peroxide solution therefore you will need to be a bit careful when you're using it as it may cause some burns and irritation to the skin just like it happened with me here.
This happened to me only when I used the 6% hydrogen peroxide solution but not when I used the 3% hydrogen peroxide. I mean, it makes sense, after all, it's a stronger solution.
So if you want to avoid this happening to your skin I strongly recommend you to use some gloves when you're handling the 6% hydrogen peroxide.
On the first day, I didn't use gloves since I wasn't aware of this but after that, I've used gloves every time I wanted to use 6% hydrogen peroxide on my feet.
So the main difference to keep in mind between the 3% and the 6% hydrogen peroxide is that it's the 6% H2O2 is a stronger solution so you need to be more careful when you're using it.
How I've used 6% hydrogen peroxide to try and kill the Athlete's foot fungus?
Just as I did with the 3% solution, I've used a container in which I've put my feet in. So you'll need a bucket or a container of some kind in order to do this.
Step 1: Test
My first step was to test the hydrogen peroxide on a small part of my feet. After all, I never used this product before and I don't know how it will react.
So before I went ahead and did a full hydrogen peroxide foot soak I simply spray a tiny bit of the solution on my toes and waited for a few minutes.
At this point in time, I wasn't aware my hands will become all white from using the 6% hydrogen peroxide without gloves.
It was fine to spray it on my feet since the skin is already damaged. There's a lot of dead skin on my feet but on my healthy skin as in my hands, I should've used a pair of gloves.
Not a big problem though. If this happens to you, remain calm and go straight to the toilet and wash your hands with lukewarm water and soap for a few minutes.
It won't go away straight away so don't panic. It will go away by the next day. If it doesn't go away you should talk to your doctor.
Step 2: Apply
When I was testing the hydrogen peroxide, I was looking for rashes, itchiness, and skin irritation.
After about 7 minutes I couldn't see any problems or side effects that are commonly known so I decided that it is safe to use and that now I can do a full hydrogen peroxide foot soak.
I poured as much 6% hydrogen peroxide as to cover my toes completely.
How long did I keep my feet soaked?
On the first day, I kept my feet soaked for about 20 minutes. I thought that was enough and also I could not see any bubbles around my toes which made me think the hydrogen peroxide stopped working.
The next few days I did one more hydrogen peroxide foot soak and then I stopped and change the way I was applying the solution to my feet.
I think that spraying the hydrogen peroxide is more productive than having a foot soak.
That's simply because I can see the product reacting when getting in touch with my skin. I can see a ton of bubbles whereas soaking my feet in hydrogen peroxide seems to be less effective.
So the first couple of days I soaked my feet in the solution for about 20 minutes and after that, for the next 5 days, I sprayed the solution instead.
Just to be clear I didn't spray once and call it a day. I spray the solution and waited for the bubble and the fuzziness to fade away and then I sprayed it again. About 5 to 7 times to be more specific.
In conclusion, which H2O2 solution works for Athlete's Foot Fungus?
As you've seen from my experience, none. I still have the Athlete's fungus on my feet, especially in between the toes. It's not as itchy as it use to be and the feet don't stink as they use to be either. Nevertheless, the fungus is still present.
So in both cases, using 3% and 6% hydrogen peroxide on my feet helped clean my feet on a deeper level compared to simply having a shower but it didn't work against Athlete's foot.
I don't know if the products were not good enough (as some people might suggest) or this product really isn't good for Athlete's foot.
The next step for me in this fight against Athlete's foot infection is to try some creams and see if that work better.
Will keep you posted. Please let me know if you have any questions. Also, remember that this is MY OWN experience and I knew what I was doing. If you want to try this but you're not sure, have a chat with your doctor first.
Watch it on YouTube if you prefer
---
Team Members Working On This Page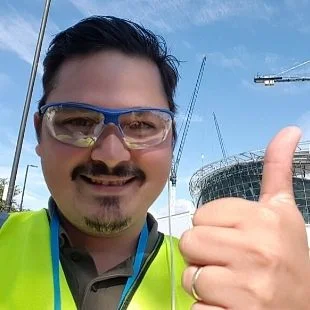 Construction Professional, driver, crane operator, cleaner, head chef … these are just some of the jobs I did in the past. Working in all these different environments taught me that having good footwear to protect your feet from different dangers at work IS PARAMOUNT for any worker! On this website, I aim to share all my knowledge and personal experience in dealing with different footwear and foot care issues, and hopefully, you can get something out of it. Enjoy!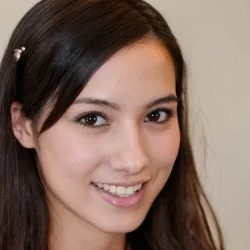 Love technology, going to the beach, taking care of my body, and writing (amongst other things). You'll see my face around here a little bit since I'm responsible for part of the research and writing of some of the articles you're reading on BestForMyFeet.com. I hope you'll find our content helpful and enjoyable! See you around, thanks for reading!
Podiatrists from our experts' panel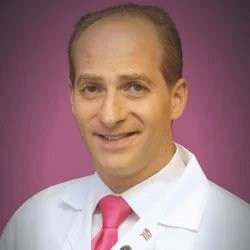 I am a board-certified podiatrist and foot surgeon based in New York. When not treating patients I enjoy exercising regularly by cycling 30-40 miles/week and lifting weights, writing music and playing the piano/synthesizer, and spending quality time with my family. My approach to medicine includes offering many different treatment options to my patients so they can choose the one that is best for them. I enjoy helping out the guys here at BestForMyFeet.com answering questions related to foot problems. If you have concerns with your feet, feel free to schedule a consultation with me at ProgressiveFootCareNY.com and I will be happy to address your concerns.