When you find yourself with a used pair of work boots that you no longer use or need, you might ask yourself what you can do with them besides tossing them.
We are going to talk about some of those other options. From donating to crafting, there are many great ideas that you can consider before just throwing them away.
Donate your old work boots
When you have a pair of work boots you no longer use or need, one thing you can do is donate them. Donating work boots provides many people who can't afford a new pair, to at least have the chance to start working and make some money and then buy a new pair of affordable work boots.
The boots you donate will need to be in decent condition, though many work boots can be repaired and made like new by a good cobbler.
Chances are, however, that the people buying used work boots only have money for the boot and not for the repairs, so with that in mind, donate boots in a condition that can be worn by someone for a while without the need for repair.
Also, before donating your old work boots one thing you should do is disinfect your work boots. This should help kill any possible bacteria and funguses living in your boots.
Where to donate?
Some places you can consider donating work boots to are:
Thrift/Second-Hand shops
Homeless Shelters
At your local church
Family or friends starting a new job where they require work boots
Take your old boots to a recycling center
Let's say your work boots are not in the best condition and would likely need extensive repair in order to be wearable once again. Then a recycling center would be your best option.
Recycling centers will take items and send them off to places where they are broken down into usable material, like rubber and certain plastics. Rubbers and plastics can be melted down and become material for other goods.
Boots have heavy rubber soles that will become great recycled material for many things.
Recycling your boots can be a great option for the environmentally conscious person looking to support sustainable production practices around the world.
Recycle your boots or shoes if they are in rough condition and cannot be worn any longer without extensive repair.
Repurpose your old work boots
There are many crafty people out there who love turning work boots into something besides a wearable work boots. Old work boots have found themselves turned into all kinds of fun things.
From garden pots to leather crafts, an old pair of work boots are found to be quite versatile and fun to repurpose. Let's start with the garden pot.
Garden Pot
Work boots often get turned into gardening pots for plants.
All you do is fill it with soil and place a plant or seeds in it, water, and then wait for the outside elements to take over.
The end product is a fun quirky addition to your garden or front porch that is sure to be appreciated by your guests and others.
Garden Ornament
Some boots are found to be an attractive outdoor garden ornament when placed among other rustic-looking farm paraphernalia. You might see them placed as feet for a sitting scarecrow or maybe set on an old wooden rocking chair.
Whatever the place, old work boots in the garden space will add some rustic charm, especially as time goes on and the wear and tear of sitting outside breaks down the boots and gives them an old worn down boot patina.
Bird House
You read that right!  Old work boots can become a family of bird's new home! 
Just cut a hole on the side and glue or place it out on a post among your garden for birds to find it. 
This unique birdhouse is sure to attract a little bird family and become a favorite conversation piece among friends and family!
Leather Crafts
Last but not least, old work boots are great sources of leather. You can harvest the leather from work boots and create many things including;
Purses
Small slippers
Belts
Wine holders
Bracelets
And More! If you are creative and handy with leather shears and leather needles, the leather on the upper of a work boot can be a really great material for you to use in many fun projects.
Pinterest is a great place to find more ideas if you search for repurposed work boots or upcycled leather crafts.
Sell your old work boots
Finally, if you find yourself with some work boots that you just don't wear or need any longer, selling can be a great way to get back some of the money you put into them.
Some good places to consider selling your used work boots include:
Ebay
Poshmark
OfferUp
Facebook Marketplace
Craigslist
Your Local Flea Market
Garage Sale
Consignment Shops
Before you sell your work boots, be sure to give them a good cleaning and tidy them up a bit.
Items sold online or in-person will appeal to a potential buyer more if they are clean looking and smell good. You can find boot spray to deodorize the inside of your boots on Amazon. This one here is a popular option.
Additionally, you can waterproof and oil the work boots before showing them to someone.
I know it sounds like a lot of work but it won't take you longer than 15 minutes to do both boots and increase your chances of selling the boots at a good price.
Don't throw your work boots in the garbage
All in all, old used work boots can be destined for more than just rotting and breaking down at the garbage dump.
You can donate them, recycle them, use them for garden pots or decoration, make something from the leather in the uppers or else sell them.
Upcycling our used items around the home can make for a more sustainable future and allows for fewer resources getting wasted and thrown out forever. 
Next time you have a pair of old work boots and just don't need them, be sure to consider all of your options before throwing them into the garbage!
Allow others to enjoy the boots you've enjoyed and give them a second life!
---
Team Members Working On This Page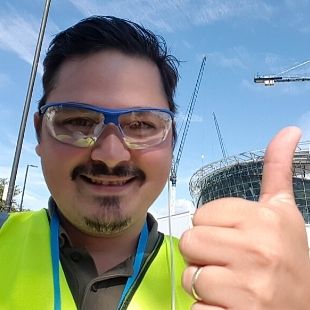 Construction Professional, driver, crane operator, cleaner, head chef … these are just some of the jobs I did in the past. Working in all these different environments taught me that having good footwear to protect your feet from different dangers at work IS PARAMOUNT for any worker! On this website, I aim to share all my knowledge and personal experience in dealing with different footwear and foot care issues, and hopefully, you can get something out of it. Enjoy!
Hi! My name's Sondra and I am one of the researchers and writers here at BestForMyFeet.com. I have 5 kids who I spend my days teaching and caring for. I'm married now for 13 years to my dear husband Art, who helps his folks run a housecleaning business as well as a side business of his own for general contracting and home remodel. I'm just a high school graduate who decided to raise a family and keep the home.