There are many methods to construct a quality shoe.  One of those methods includes the Blake stitch.  
A quality shoe that can be repaired over time and will keep your feet comfortable and dry is a commodity worth looking into.  
If you wonder what is a Blake stitch sole in footwear or if a shoe made with Blake stitching is worth the investment, you're in the right place. Keep reading to learn more.
What does Blake Stitched Sole mean?
Blake stitching is one of the most used stitching methods in shoemaking today.   
When a shoe is constructed using the Blake stitch, you will have the sole of the shoe stitched straight into the insole of the shoe using a chain stitch.  
This makes the shoe lightweight and flexible, a sought-after quality in high-end shoemaking.
Why it's called Blake Stitch?
This footwear stitching technique is called Blake Stitch simply because the person that came up with this technique was called Blake.
Lyman Reed Blake was an American shoemaker out in Massachusetts and he invented the Blake Stitching Machine.
This helped produce more shoes at a lower price since there was no need for so much manual labor as before and the process was much faster.
How do you tell a shoe is Blake Stitched?
A Blake stitch can be identified by flipping over the shoe, seeing the chain stitch along the rim of the sole of the shoe, then flipping it back over and looking inside.  
Sometimes the stitch will be seen coming through the insole and follow the same path as the bottom of the show.  Other times, you will need to pull back the insoles to see the stitching that way.  
If you don't see the stitching on the inside of the shoe, you are looking at fake decorative stitching.
How long does Blake Stitching last?
A shoe constructed using Blake stitching can last 1-2 years.  You are looking at threads breaking with regular use and the sole becoming detached from the upper if this happens.  
Blake stitching will give a certain level of water resistance and so you will notice as the stitching breaks down, you may experience more water getting into your shoes than usual. 
Fortunately, blake stitching means you can replace the soles and also have them restitched when the time comes.
Goodyear Welt vs Blake Stitching in footwear
The Goodyear Welt is going to be a sturdier and stiffer shoe or boot compared to the Blake-stitched one.  
Goodyear welts have a visible stitch around the perimeter of the upper that is made up of the welt (extra piece of leather) and the sole.   
The Blake stitch is done through the bottom of the shoe and so you will not see the stitch unless you flip the shoe upside down.  
This also means a shoe with a Blake stitch has less material involved and can look sleeker and feel lighter and more flexible than the Goodyear welted shoe. 
It's much easier to resole Goodyear welted footwear since the work is done on the outside of the boot whilst using the Blake stitch method you'll have to work from the inside unless the cobbler has a Blake stitch machine.
Can Blake Stitch footwear be resoled?
Yes!  The beauty of shoes being constructed with these stitching methods means they can be resoled.  
Blake stitched shoes can be resoled only a few times due to the need to make new holes each time the resoling is done.  
The cost to resole a shoe using the Blake stitch can range from $90-$200 depending on materials used and who you hire for the job.
Brands that use the Blake Stitch method
Some brands that use the Blake stitch include:
Hèrmes
Allen Edmonds
Jose Real
Free People
Gucci
Harrys Of London
Examples of Black Stitched footwear
These are just a few examples. You'll find all sorts of footwear that are made using this Blake Stitched sole technique and it's used by all manufacturers, big and small.
Pros and Cons for Blake Stitched footwear
The good in choosing a shoe constructed with the Blake stitch method includes:
Lightweight construction due to the fact that you don't have the extra material from the welt added. 
Bottom stitching allows for a more flexible sole for your feet to enjoy.
Sleeker and smoother look due to the lip of the sole not needing to be wider to fit a stitch. 
Less expensive to use Blake stitching, which means a more affordable quality shoe for you. 
Blake stitched shoes can be repaired and resoled. 
The cons to using shoes with Blake stitching include:
Less water resistance than, say, a shoe made with the Goodyear welt. 
You can only resole shoes with the Blake stitching a few times due to new holes needing to be punched in the sole each time.  
Other types of sole construction in footwear
There are many other ways footwear is constructed and here are some of the most common out there:
The takeaway
There are pros and cons to choosing any shoe and that includes shoes and boots made using the Blake stitch.  
Blake stitched footwear is not for everybody and buying footwear that uses this type of construction vastly depends on what are you're going to use them for.
Though it may not be the right kind of shoe for some, footwear made using the Blake stitch method are definitely worth taking a look at when shopping for quality shoes. 
---
Team Members Working On This Page
Hi!  My name's Sondra and I am one of the researchers and writers here at BestForMyFeet.com.  I have 5 kids who I spend my days teaching and caring for. I'm married now for 13 years to my dear husband Art, who helps his folks run a housecleaning business as well as a side business of his own for general contracting and home remodel.  I'm just a high school graduate who decided to raise a family and keep the home.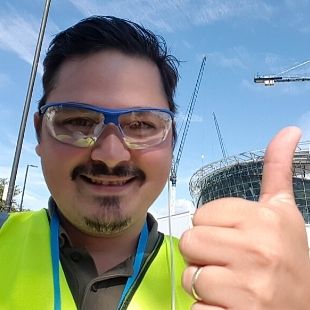 Construction Professional, driver, crane operator, cleaner, head chef … these are just some of the jobs I did in the past. Working in all these different environments taught me that having good footwear to protect your feet from different dangers at work IS PARAMOUNT for any worker! On this website, I aim to share all my knowledge and personal experience in dealing with different footwear and foot care issues, and hopefully, you can get something out of it. Enjoy!