There are numerous shoe styles to enjoy wearing, but none of that matters if your soles are not constructed and attached using a high-quality method. 
There are several different methods that you can choose from.  Today we'll talk about one of those methods called the  Norwegian Welt.  
How do I know what's best for you?
Choosing a shoe or a boot made with special sole construction techniques such as the Norwegian Welt deserves some attention to detail. 
To pick what shoe construction method would best suit your needs and style, you will want to:
know how a method is done
what to look for when searching for a specific method of construction
know what types of footwear use the method
and what the pros and cons are of that method
We will cover all of this in this article, as well as how the Norwegian Welt sole construction compares to some other well-known sole construction methods. 
Let's dig in!
What is the Norwegian Welt Sole construction?
The Norwegian Welt is also known as the Storm Welt or Waterproof Welt for its waterproofing abilities. 
The welt flips outwards and is stitched into place, joining the sole to the upper with 2 stitches going in different directions, one toward the midsole and sole while the other goes inwards towards the insole. 
With the welt all on the outside and then being stitched into place, the end product is a great seal that keeps water out very well.    
This method takes time to construct and is not used as often as other methods, but because it works so well, the cost for shoes made using this method is very high. 
How can I tell if it's a Norwegian Welt?
You will be able to spot a Norwegian Welt by how the welt flips outwards outside of the upper. 
You will see the welt stitched straight down into the sole as well as sideways toward the insole.  It will be apparent that there are a couple of layers on top of the sole. 
The Norwegian Welt is famous for its waterproofing abilities, so another method that could be used is testing how water resistant the shoes or boots are. 
If they leak right away and seem to lack water resistance characteristics, chances are you don't have a shoe or a boot with a Norwegian Welt. 
Can Norwegian Welted footwear be resoled?
Yes, but you will be hard-pressed to find a cobbler who has the right sewing machine used for this kind of welt and stitch.  If one is found, expect it to cost more than other shoe repairing jobs. 
The rarity of the Norwegian Welt sewing machine makes this a rare and highly sought-after service. 
You may just want to learn how to do the method by hand!  One could travel to London to learn in person how to do the welt and stitch by hand.  Here's an example, even though you might not want to learn to stitch your shoes if you don't want to become a cobbler.
Also, the brands that sell footwear built with this type of sole construction usually provide repair service, or at least they know someone that can do it. So ask them as well.
Where can you see this type of stitching method?
The Norwegian Welt method is used on thick sneakers, mid-season boots, mountaineering boots, ski boots, work boots, performance footwear as well as stylish boots and shoes like oxfords and the likes of those types of shoes. 
Because of the solid waterproofing this method provides, the use of it in hiking and mountaineering boots really makes sense.   
Examples of Norwegian welted sole footwear
Due to the rarity of this shoe construction method, it is hard to find shoes or boots with a Norwegian Welt on Amazon or any other general online or local store.
Most, if not all, companies that make shoes or boots with this welt and stitching method are specialty shops that sell their shoes directly from their website only. 
Some of these shops also only sell shoes on an order-by-order basis, creating a custom shoe or boot for the customer.  
Here are a few examples:
Pros and Cons of the Norwegian Welt method
The Norwegian Welt construction method is a magnificent technique. You would find yourself with waterproof boots or shoes sure to last a length of time. 
The rareness of this technique makes for some beautiful footwear made with much thought and care.  
Additionally, footwear made with this sole construction technique is more comfortable for people with wide feet. That's because the leather flip outwards instead of inwards and under the foot as with other techniques, allowing your foot to expand a bit more.
However, when the time comes  (as it does with all footwear) for the sole to wear out, you will find yourself in need of a cobbler with the special equipment or the knowledge to hand sew the sole into place. 
The cost will be high, and you may not find a cobbler who can repair your shoe.  This can be a deal-breaker for some. 
Research and ask cobblers online or in your area if they offer the service of repairing shoes with Norwegian Welts before making your purchase. 
Norwegian Welt VS. Goodyear Welt
The Norwegian Welt and Goodyear Welt are similar in some ways and different in others. 
Some similarities are:
They both use a welt around the outside of the shoe or boot
They both have their rich histories of origin
Both can be repaired when the time comes
Both provide a certain degree of waterproofing
 The differences:
The Goodyear Welt is cheaper, as with the Norwegian Welt, expect to be paying higher prices for both the footwear as well as repairs.
The Goodyear Welt is a more common method, so it is much easier to find a cobbler who can work on your shoes or boots. 
The Norwegian Welt is less common, so it will be harder to find a cobbler who will be able to repair your shoes. 
The Norwegian Welt method takes the welt and flips it outwards before stitching. This provides amazing waterproofing.
The Goodyear Welt method puts the welt from the outside into the inside between the upper and sole before being stitched into place.  This provides some waterproofing, but not nearly as much as what the Norwegian Welt construction method can provide.
Alternatives to Norwegian Welted sole
Not liking the prospect of replacing your shoes every time the sole breaks away from the upper materials?  
There are many other ways shoes are constructed, and you will find that these other ways fare a lot longer than their glued-together counterparts. 
Some other ways soles are attached include using 
The takeaway
The shoes and boots made with this method are made with some of the highest quality craftsmanship found in artisan and performance footwear construction. 
The difference between this method and others requires one to research a lot before making the investment in a new pair of shoes or boots. 
It will cost you a lot, but with it's solid construction qualities, boots and shoes made with the Norwegian Welt are certainly worth the consideration of anyone seeking finely made boots and shoes made for the outdoors or daily casual wear.
---
Team Members Working On This Page
Hi!  My name's Sondra and I am one of the researchers and writers here at BestForMyFeet.com.  I have 5 kids who I spend my days teaching and caring for. I'm married now for 13 years to my dear husband Art, who helps his folks run a housecleaning business as well as a side business of his own for general contracting and home remodel.  I'm just a high school graduate who decided to raise a family and keep the home.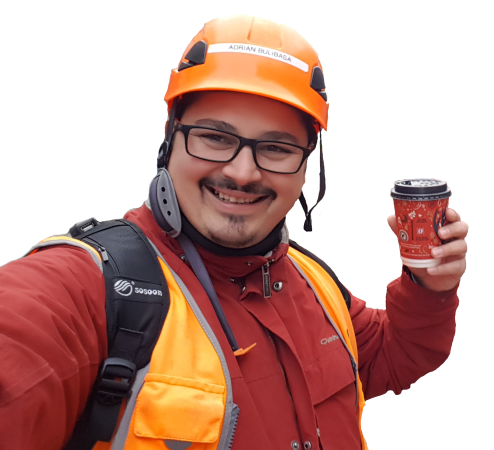 Construction Professional, driver, crane operator, cleaner, head chef … these are just some of the jobs I did in the past. Working in all these different environments taught me that having good footwear to protect your feet from different dangers at work IS PARAMOUNT for any worker! On this website, I aim to share all my knowledge and personal experience in dealing with different footwear and foot care issues, and hopefully, you can get something out of it. Enjoy!