Cemented soled shoes are an affordable shoe option when it comes to adding to your wardrobe.
They may not last a long time compared to more expensive and better-constructed shoe options, but they can be an asset to a mother looking for the next size up for her children or one who loves having a variety of styles to choose from but don't have a lot of money to spend.
We are going to look at the pros and cons of buying shoes that have cemented soles and see what options we have out there.
Let's get started, shall we?
What Is A Cemented Soled Shoe?
Shoes constructed with the cementing method are made by attaching the upper to the sole with an adhesive.
If you've ever bought a pair of Chucks, then you've owned a pair of cemented soled shoes.
A cemented sole is usually made up of a flexible rubber sole that an adhesive is applied to and attached to the upper shoe materials.
It is one of the cheapest ways to bond the sole to the upper and is used by many in the shoe-making industry.
But does a method that is cheap mean that you will always end up with the short end of the stick? Can you always expect cement-bonded shoes to be low quality? Are they worth it to purchase?
Well, yes and no. Here's why.
Pros and cons of cemented soles
Cemented shoes are shoes that are glued together. The moment you start breaking that adhesive seal and find the upper disconnecting from the sole, you can assume your shoes will soon be visiting the trash can for a permanent vacation.
Yes, you heard me correctly. Cemented soles are not easily or usually repaired. You will be better off replacing your shoes.
But if you can expect shoes bonded with this method to not last long, why would you even purchase them?
Affordable footwear
As a mother of 5 children (Who collectively have 10 feet!) all growing rapidly every day, I can attest to the benefit of a shoe with a flexible sole that doesn't cost a pretty penny.
Sure, I could invest in some snazzy welted leather dress shoes that my child will look brilliant in, but in 6 months (or less!) I know I will be looking for their next size up.
As for us adults, cemented soled shoes make for an affordable way to own a variety of different footwear.
Cemented soled shoes have a shorter lifespan, however, if a pair is put in rotation with other similar shoes, you can expect their lifespans to lengthen.
Not easy to resole footwear with this method
Even with a lengthened lifespan, however, be prepared to say goodbye when that sole becomes detached from the rest of your shoe.
Unlike welted shoes that have the sole stitched to the upper and can be repaired if a stitch breaks, cemented soled shoes are not easily repaired.
The process involves detaching the sole with special equipment and then removing the old adhesive and adding new.
You would not find many cobblers with this equipment in their shops and if you did, you'd find that it costs just as much or more to repair the shoes than to just buy a new pair of the same shoe.
But hey, maybe your grandpa gave you those Chucks before he passed and you two had a special bond. Then it would make sense to spend the extra money to repair those shoes and keep them.
Otherwise, a pair of cement-bonded shoes are going to be for the short term and replaced frequently throughout your life.
Examples of cemented sole footwear
These are just a few examples. You'll find all sorts of footwear that are made using this cemented sole technique and it's used by all manufacturers, big and small.
Other types of sole construction in footwear
There are many other ways footwear is constructed and here are some of the most common out there:
You can watch the video on our YouTube channel
The takeaway
Choosing a shoe that lasts a long time means you need to look further at how the whole shoe is constructed. Many shoes are put together using the cemented sole method.
If you choose a shoe that has been put together using this common and affordable method, expect yourself to be purchasing a new pair in the not so far future due to the likelihood that you won't repair it once the sole separates from the shoe due to it costing just as much as buying a new pair.
You may find that buying many pairs of shoes that have a cemented sole can allow you to lengthen all of your shoes' lifespan by rotating out what you wear each day.
---
Team Members Working On This Page
Hi! My name's Sondra and I am one of the researchers and writers here at BestForMyFeet.com. I have 5 kids who I spend my days teaching and caring for. I'm married now for 13 years to my dear husband Art, who helps his folks run a housecleaning business as well as a side business of his own for general contracting and home remodel. I'm just a high school graduate who decided to raise a family and keep the home.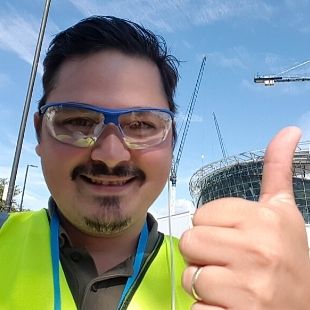 Construction Professional, driver, crane operator, cleaner, head chef … these are just some of the jobs I did in the past. Working in all these different environments taught me that having good footwear to protect your feet from different dangers at work IS PARAMOUNT for any worker! On this website, I aim to share all my knowledge and personal experience in dealing with different footwear and foot care issues, and hopefully, you can get something out of it. Enjoy!
Love technology, going to the beach, taking care of my body, and writing (amongst other things). You'll see my face around here a little bit since I'm responsible for part of the research and writing of some of the articles you're reading on BestForMyFeet.com. I hope you'll find our content helpful and enjoyable! See you around, thanks for reading!