Today we're going to talk about a controversial topic. Work boots with lifetime warranties. Controversial in the sense that many people don't believe these boots exist.
We happen to have found some work boot brands that do offer this service. But, are there loopholes? Is it a viable business practice for companies? Are any repairs that are done of good quality?
I'm not sure we have the answers. But we can tell you what some of the brands' policies are. And we can give some first-hand consumer opinions and experiences.
Who's working on this page
Jimmy Webb
Author & Researcher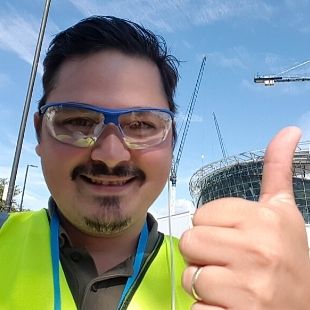 Victor Adrian
Researcher & Editor
---
What is a lifetime warranty?
This is where things can get confusing, or where people dismiss the idea.
Each manufacturer or seller of a product will have their own version of what this entails.
But a warranty is a promise from the manufacturer/retailer that the product will meet certain specifications.
This promise means they'll turn your faulty product into a well working one. This isn't necessarily by replacing the faulty product with a new one, which is what some people assume. It may be a case of repairing.
The word 'lifetime' can easily be misconstrued. And it also varies.
It can mean:
The lifetime of the product, from when it was bought to when it completely gives up on you.
The lifetime of the company making or selling the product. If the company doesn't exist anymore, they're not available to repair or replace the product.
The length of time the manufacturer continues to make the product. If a product is discontinued, the warranty liability of the manufacturer is usually specified in the warranty documentation. (You'll find that this will be very difficult to determine with work boots).
Certain conditions are usually put in place to make sure the product (boots in this case) is eligible to activate the warranty. The warranty is usually only eligible for boots that have issues that are down to craftsmanship or material defects.
They don't usually accept liability for general wear and tear, neglect, cuts or abrasions, or burns. Each brand will have its own requirements.
What work boot brands offer lifetime warranties?
Based on what we talked about above, here are some brands that offer lifetime warranty for their work boots:
L.L. Bean.
Although L.L. Bean's warranty policy isn't clear on their website, research led me to believe they offer a lifetime warranty, so I contacted them.
They kindly sent me an email saying:
"We stand behind all our products and if you are not 100% satisfied with one of our products purchased directly from L.L.Bean, you can return it or exchange it within one year with proof of purchase in most cases. After one year we will consider items that prove to be defective due to either materials or craftsmanship."
This basically means that they will happily replace boots within the standard one-year time period that most brands give.
But after that year, they will be selective about what they compensate for, as long as the defects are due to materials or manufacturing faults.
The question is how long after the one-year period do they consider items for? A lifetime? It's not very clear.
If I have a pair of L.L. Bean's boots until the rest of my days and contact them when I'm wetting myself in my retirement home at 90, will they oblige if they're still in business? Who knows?
HISEA
Now, here is a brand that gives a little more detail about their policy on their website. HISEA offers a lifetime warranty that you have to register for.
This warranty doesn't cover wear and tear. It covers manufacturing defects in materials and workmanship, regardless of the age of the boots.
However, they do offer a one-year warranty on all HISEA products without any conditions. I'm assuming that includes wear and tear. But that wouldn't make sense to me from a business point of view. I think they need to be more clear about this.
Boots that are registered under their lifetime warranty get replaced if damaged or broken unintentionally. But each purchase only has access to one replacement during the warranty.
In this case, is it really a lifetime warranty if only one replacement is allowed?
If the cost of repairing the boots exceeds the cost of new ones, then they'll just replace them.
Damaged boots covered under warranty are usually replaced free of charge.
Damage not covered under warranty might also be free in some cases, but they will request that you pay for the shipping cost of your returned boots, while they cover the cost of the replacement boot shipping.
You should expect to receive your replacement boots in 3-7 working days, depending on where you are.
Chaco
If a Chaco product has defects in materials or the quality of their workmanship, they will promise to repair or replace it free of charge for the entire life of the product.
As with every brand, they have their guidelines for this warranty.
These guidelines are quoted from the website here:
Chaco products must be evaluated by our specialists first-hand for warranty determination.
Warranted products are replaced at Chaco's discretion.
Warranty does not apply to problems with fit.
Warranty does not cover wear and tear.
Products worn past the point of repair will be void of warranty coverage.
Products modified or repaired outside of Chaco or by a Chaco-certified cobbler will be void of warranty coverage.
If after assessment Chaco determines the defect isn't covered under warranty, they will charge you for a boot repair, if you wish the repair to go ahead.
Dr. Martens
Unfortunately, Dr. Martens stopped doing their For Life collection in May 2018. This was a line of footwear of which Dr. Martens were so confident about, they offered the opportunity to have a lifetime guarantee.
However, they will still honor all existing For Life guarantees for boot owners who purchased their boots before April 1st 2018 and registered by May 31st 2018.
Who knows why they discontinued this service?
Maybe they found that their boots weren't quite suitable for some industries, so they didn't last too long. Maybe people abused the service. Maybe too much money was being lost.
After reaching out for public opinion on Dr. Martens and their For Life guarantee, people kindly got back to me with two completely opposing experiences.
One person has had their boots for 10 years and claims that they're still a long way off replacement. The boots were made in Taiwan, and were the best Docs boots they ever owned.
Another person, however, claimed that their boots were s**t. One pair lasted one day. The eyelets fell out. Two other pairs had faulty leather.
And they ended up returning 7 pairs due to faulty construction. They were glad to be rid of them. They moved to more expensive work boots like the PNW work boots made in America and couldn't be happier.
To be fair, this contrast of opinion could probably be said for any product made by any brand anywhere in the world. I don't think it means that Dr. Martens doesn't make a decent boot.
I mean, they've been going a long time and are very popular. I just think that maybe they're a very decent fashion brand that tried to venture into work boots and it possibly didn't quite work.
My colleague Adrian from the editorial team tested the Dr. Martens Icon safety boots.
He agrees that the boots are not the best option when it comes to heavy-duty industries but that doesn't mean they might not be a good boot for someone working in a warehouse or in the yard for example.
Patagonia
Patagonia, a company that specializes in outdoor wear, has a small line of specialist waders and boots.
All of their products come with an Ironclad Guarantee. This guarantee allows you to return the boots to the store for a refund, replacement, or repair if you're not satisfied.
Damage due to wear and tear can be repaired at a reasonable price. Returns received after the stand one-year period are refunded with a Patagonia merchandise credit.
You can use this credit to purchase items online or in-store.
There is no time limit for returning an item. However, they ask that returns for size and color are made in a timely manner and that those items are kept in new condition with tags attached.
Any issues that are due to manufacturer or material fault are repaired free of charge. They offer this service for any item, old or new, bought online or in a store.
What does the public say?
I had some fascinating conversations within certain subreddit boot communities about lifetime warranties on work boots.
Some people had faith in them, some were very skeptical, and others thought it was a completely impossible and impractical idea.
One person said that they don't know what value a lifetime warranty would have, in real terms. Because material or manufacturer defects get noticed pretty much straight away.
The odds of these defects becoming apparent years down the line would be pretty much nil.
They make a good point. After years of boot use, how does a manufacturer decide if the defect is a fault in material or workmanship, or if it's wear and tear?
I think the line is very thin. Particularly with boots that, in some jobs, really go through the mill.
There are companies who are willing to help you out.
A couple of people commented to me that they had free repairs done by brands like Red Wing and Blundstone after their standard 12-month warranties expired.
In fact, one person, a pipe fitter working in industrial and commercial settings, claimed that their Red Wing Supersoles had stitches, toe caps, laces, and leather treatments all sorted for free.
They've had the boots for 4 years and expect another 2. They said that most of their crew take their Red Wing boots in a couple of times a year to get fixed and cleaned up.
Conclusion
Unfortunately, after extensive research, we couldn't find many brands that offer lifetime warranties. Apologies for this. But at least you now have an idea of what exactly a lifetime warranty is.
As I've already said, personally, I think there is a very thin line as to what could be determined as either material and workmanship faults or wear and tear.
Companies could easily blame defects on wear and tear. Especially if they're not reputable.
Another thing that could be questionable is the quality of the repair from the company.
If it's free under warranty, will they take as much care and consideration as when a customer pays for a repair?
For example, during my subreddit conversations, one person who works in a store had a customer take in some Red Wing boots that had been repaired under warranty.
The store worker was appalled by the standard of the repair. But this could be down to the branch that does the repair. He knows of a place a couple of hours from home that has a terrible reputation.
This is a good time to advise you to research the places that you want to take your boots to be repaired. One place could be really good, but the next could be awful.
There's no point in having warranty repairs done if they're going to fall apart again in a few days or weeks. This is how disputes can happen between supplier and customer.
That's it from me now. I hope you've found the article useful. I certainly learn a lot from each one I write.
I think this is a perfect article to hear about your own experiences with lifetime warranties. Or even repairs or replacements that have been done outside of the warranty. So please reach out to us over social media. We'd love to hear from you.
---
Team Members Working On This Page
Hey, Jimmy here. I'm one of the researchers and writers here at BestForMyFeet.com. I've been wearing work boots all my life working as a forklift driver, landscaper, groundworker, and now as a tower crane operator so I know a few things about footwear and footcare in general. I'm also working on my first novel. So writing IS my passion. When I'm not writing I love to spend time with my wife, two children, and furball.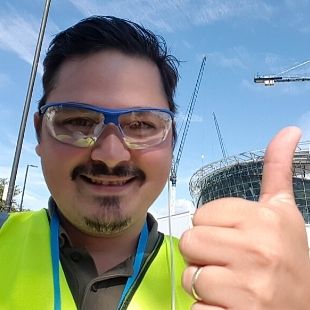 Construction Professional, driver, crane operator, cleaner, head chef … these are just some of the jobs I did in the past. Working in all these different environments taught me that having good footwear to protect your feet from different dangers at work IS PARAMOUNT for any worker! On this website, I aim to share all my knowledge and personal experience in dealing with different footwear and foot care issues, and hopefully, you can get something out of it. Enjoy!