Are you planning to buy Doc Martens boots for work? If yes, you need to understand the specific boots you should buy to serve you well at the construction site or during your work.
Of course, these boots are primarily for comfort and elegance, which is why the question is so valid.
So, are Doc Martens considered work boots? 
Yes, some Dr. Martens boots such as these Icon 7b10 industrial boots are considered work boots because they have some kind of toe protection (steel, composite, etc) strong welt construction, air-cushioned soles, and other ASTM certified features that will help keep your feet safe at work.
In this article, find out the deeper details of how Doc Martens make good work boots. Also, find specific Doc Martens boots that we recommend for people working at the construction site.
First, what is considered a work boot?
Work boots are boots that you wear at your workplace. But, in comparison with normal boots, work boots have additional features that will protect you from specific hazards at your place of work.
A piece of footwear is considered a work boot if it can offer support and protection to the person wearing it.
OSHA defines work boots as footwear that passes the impact resistance and compression standards and is ASTM certified. Such work boots need to be puncture-resistant and have static dissipation as well as metatarsal protection.
They should also protect the wearer from electrical hazards and heat. So, there is a considerable difference between work boots and hiking boots or normal boots.
Read more about what work boots are and what they're used for here.
Did you know Doc Martens Boots?
Was founded by dr Klaus Martens in 1947. The German doctor served in World War II as part of the German army when he injured his ankle.
The army boots he was wearing seemed too uncomfortable, especially on his injured foot. So, while he was recuperating, Klaus Martens designed boots that were softer and a little comfier. 
The war ended, but while everyone else in the German army was recovering valuables and spoils, Klaus Martens went home with leather.
It's from these materials that he came up with air-cushioned and comfortable soft leather boots.
Today, Doc Martens boots are famous worldwide and commonly referred to as Dr. Martens, Doc Martens, DMs, or just Docs. The British brand has its headquarters in Wollaston, Northamptonshire, England.
And, although the company is mainly famous for its boots, it also manufactures other leather attires, including clothing, shoes, and bags. 
Doc Marten boots are primarily famous for their cushioned soles and welted construction, making them comfortable and durable. The shoes also feature yellow stitching.
Their Design Studio is located in London, but most of the boots are manufactured in China and Thailand.
What type of work boots Doc Martens makes?
Doc Martens makes a wide variety of work boots, including those for kids, men, and women. Some of their safety work boots are considered PPE in some situations. But every boot is unique depending on its features or technology.
Below is a classification of Doc Martens boots by their features
1. Orthopedic boots
Doc Martens has a series of waterproof and anti-skid shoes that help your foot relax.
2. Combat boots
If you're looking for combat boots, then Doc Martens have well-stitched construction that is not only air-cushioned but also resistant to oil alkalis and other environmental hazards.
3. Work boots
Looking for strong footwear for your work then Doc Martens offers you slip-on boots with air-cushioned soles.
The sturdy construction is not only durable but also protects you from any hazards around you. Doc Martens's work boots also feature steel toes to prevent your feet from compression.
4. Anti-static boots
These boots save your feet from electrical shock. They send the electric charges directly to the ground and therefore prevent electrocution.
5. Non-metallic toe boots
 These composite toe boots ensure that your feet are safe from extreme climatic conditions.
6. Safety plate boots
 A safety plate boot is a comfortable variant of the steel toe. Doc Martens uses the safety plate boots to provide you with extra reinforcement around the toe.
7. Slip-resistant work boots
This type of doctor Martens boots features deep tread patterns of rubber soles that increase traction.
8. SoftWair Doc Martens
This technology makes the boots lightweight and more comfortable. The software technology lets your feet breathe through the air-cushioned sole.
9. Grip tax technology Doc Martens
Boots with this technology are comfortable, durable, protective, and slip-resistant. They have enhanced fashioning and flex material that makes the DMs feel more comfortable and safe.
Can you wear Doc Martens to work?
Yes, Doc Martens are primarily for work, but they serve well for other fashionable stars. They look like a charming, trendy fashion of the 1990s, but most of their features are built for challenging work.
Doc Martens are not only elegant, durable, and comfortable but also have cushioned soles that will provide enough protection for the entire day.
However, you need to pick the right boot for your work. Doc Martens has some resistant leather work boots for construction or other challenging jobs.
There is a widely peddled misconception that Doc Martens boots are for women.
But, in the real sense, Doc Martens are socially acceptable for men as well. The company makes footwear for every gender, and there is no problem with you wearing them. 
Back in the day, the Dalai Lama and the late Pope John Paul snagged a pair of Doc Martens boots. So, the DM's are quite fashionable pairs of boots for both men and women.
Jobs you can wear Doc Martens
Construction workers
Engineers
Surveyors
Farmers
Metal and wood workshop
Military officials
Police and security personnel
Jobs you can not wear Doc Martens boots (or is not recommended)
Logging industry
Executive officials
Utility pole climbers
Healthcare workers
Normal Doc Martens boots versus Doc Martens safety boots
Doc Martens Safety boots
Normal Doc Martens Boots
– Great Arch support
– Comfortable
– Made of 100% leather
– Meet all ASTM safety boot requirements
– Welted construction
– A relatively longer break-in period
– Roomy
– Added features to offer ultimate protection
– Comfortable
– Elegant
– No steel toe
– Do not meet OSHA requirements
– A relatively shorter break-in period
– Offers less protection
Are Dr. Martens boots comfortable for work?
The primary reason doctor Klaus Martens made the boots was comfort. The German soldier was trying to find a good boot design that would heal his injured ankle.
So basically, Doc Martens are some of the most comfortable work boots you'll find in the market today.
However, the break-in period for Doc Martens can be more extended, mainly because the leather has to mold its shape around your feet.
Some people consider breaking into Dr. Martens a rite of passage.
You have to suffer a little to earn the right to walk in them.  But after the period is over, the torturous process goes away, and the leather absorbs enough softness.
Onwards, the boots become comfortable. But you can make the tortuous breaking-in period for Doc Martens a little easier with a few tweaks.
Here are a few tips for rattling up your DMs:
Wear thick socks to shield you from friction and save your feet from blisters.
Wear your DM boots for about 10 to 20 minutes daily.
Use leather softness but don't expose it to heat or put it in water.
Seek the assistance of a professional cobbler who will break into your boots using specialized equipment.
The Doc Martens boots break-in period may take somewhere between 3 to 6 weeks. However, the actual time depends on the type and size of your boot.
So, it's advice but pick a size that's good enough for you. Get a boot that's neither too tight nor too loose. Then, use a boot stretcher to help you break into your Doc Martens a little faster.
Are Doc Martens work boots durable?
One of the reasons people buy Doc Martens boots is longevity. They resist wear and tear and could last up to two decades without needing a replacement.
However, the 20 years of service of Doc Martens is the paper value. A good boot should be there for about five years.
If you want your boots to live long enough, you have to take care of them. Maintaining Doc Martens boots keeps its features and qualities functional throughout.
So, to help you keep your Doc Martens boots for many years:
Clean your work boot after use. Use a dry brush and remove any debris or organic matter stuck on the letter or under the soles. Get rid of all unwanted materials from your boot after a long day of work.
 After cleaning your boot, apply shoe polish or leather treatment conditioning products. This will make leather hold on to its softness and toughness.
Then, if you don't plan to use your Doc Martens work boots for long, zip them up in a polythene pack to protect them from dust and environmental moisture.
Are Doc Martens expensive?
When Doc Martens hit the market in the 1950s, they sold for $3 only. That price has skyrocketed today, and the boots go for as much as $300.
Some people keep wondering why Doctor Martens's boots are so expensive and whether they are worth the money.
With a rich history of creating high-quality, comfortable work boots, Doc Martens have come from far to earn their price.
So yes- Doc Martens boots are worth the price because even though they are costly, they provide lots of comfort and safety. A lot of money goes into their production, mainly because of the durable, higher quality material. 
Therefore, the signature boot retails at a higher price than the average boot in the market.  
Video explaining why Doc Martens boots are expensive
Pros and Cons of Dr. Martens work boots
Pros
Cons
– Made for comfort, with cushioned soles
– Has sturdy construction that offers ultimate protection
– The welt construction and 100% leather guarantees durability
– Trusted brand
– Great looking boots
– Expensive (or at least, not as affordable as these inexpensive work boots)
– Not too many options with safety features
Where can you buy Dr. Martens work boots?
There are several online stores from where you can buy the best Dr. Martens work boots. Amazon.com is an excellent place for you to start, but you can also expand your search to these platforms.
DrMartens.com
Amazon.com
Ebay.com
Top 4 most popular Dr Martens safety toe work boots
Here are steel toe industrial work boots from Dr. Martens. The iconic 2295 work boots have 100% leather with a synthetic sole.
The Eva foam footbed and cushioned PVC soles are not only durable but also resistant to breakage. The tumbled leather uppers are water-resistant, and the welted construction provides you stability and comfort.
If you want work boots that fit your industrial business casual attire, choose the Doctor Martens steel toe work boots.
The boot comes in both the dark brown Wyoming and black Wyoming colors that fit well with your business casual and construction work. This boot is specifically made for construction work because it wicks away moisture and has a removable cushioned insole.
Plus, the slip-resistant sole increases traction and reduces any chances of stumbling. The steel toe keeps your feet safe from any compression or crashing.
If your work involves a lot of heavy machinery, prioritize keeping your feet safe. Dr. Martens Ironbridge industrial boots come with steel toe and 100% leather that keeps you safe in risky environments.
The steel toe cap and slip-resistant synthetic are not only durable but comfortable as well.
The welted construction footbed gives you enough support during your work. You can wear this boot to business casual meet here because it comes in the teak industrial trailblaze color and the black industrial grizzly.
For less than $200, get the comfy and stylish Dr. Martens Unisex-Adult 1460 Sr St Work.
The true-to-size work boots come with the original 1460 design with the iconic DM's air-cushioned air-cushioned sole.
The main color is the black industrial full-grain that works well for both the workplace and informal settings. It doesn't matter if you're a man or woman- the 1460s got you covered!
If you work a lot with fire and hot materials (maybe you're a welder) these Dr. Martens are great for you.
They offer metatarsal protection and a lot of other features that you'll see in the other safety boots from Dr. Martens (steel toe, slip-resistant sole, resistance to oil, fat, petrol, etc)
Bottom line: Do Doc Martens count as work boots?
So, Doc Martens count as work boots because they come with several protective features. But, it depends on the specific boot you take home because some of them are just for comfort.
When you decide to get a pair of Doc Martens to work boots, pay attention to what type of toe protection you might need. Also, make the sole to make sure it fits the type of surface you'll be working on.
Some jobs will involve working on floors that are wet all the time. So you need a good slip-resistant sole.
In general, look for the features that protect you at the workplace and are specific for your industry!
---
Team Members Working On This Page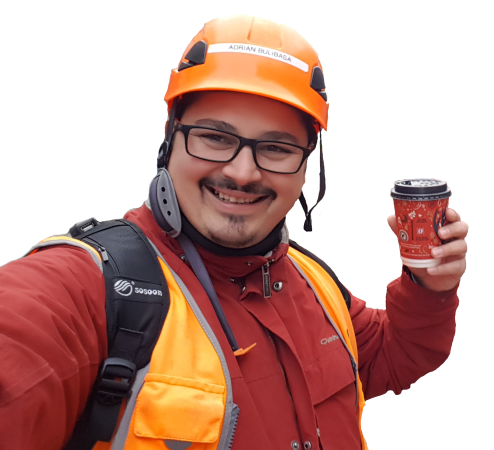 Construction Professional, driver, crane operator, cleaner, head chef … these are just some of the jobs I did in the past. Working in all these different environments taught me that having good footwear to protect your feet from different dangers at work IS PARAMOUNT for any worker! On this website, I aim to share all my knowledge and personal experience in dealing with different footwear and foot care issues, and hopefully, you can get something out of it. Enjoy!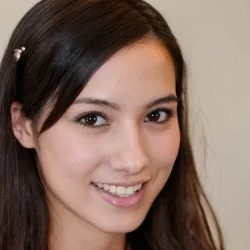 Love technology, going to the beach, take care of my body, and writing (amongst other things). You'll see my face around here a little bit since I'm responsible for part of the research and writing of some of the articles you're reading on BestForMyFeet.com. I hope you'll find our content helpful and enjoyable! See you around, thanks for reading!
I'm an MA student currently working on a research project for King's College London Museum of Life Sciences alongside my MA dissertation. I have been published in my student newspaper, The Spectator, and the Adam Smith Institute. I'm doing part of the research and writing of the content you'll read on BestForMyFeet.com Enjoy!