Are you finding it difficult to decide whether to buy a hiking boot or a safety work boot? Your challenge is quite understandable because both boots have several similarities. Of course, you may want to get dual functionality out of a pair of boots and save your accounts from the hefty price tags.
What is the difference between work boots vs. hiking boots?
The simple answer is that work boots are for wearing at your workplace. They protect your feet from heat, chemicals, or solid objects that might roll or fall on your feet. And, hiking boots are the footwear you wear when going for long walks in the woods.
While work boots are stiffer, heavier, and stronger in order to protect you from compression, punctures, and corrosion (amongst other things) hiking boots are lighter and more comfortable to offer you enough support for your hiking adventures.
And yes – depending on the type of work you do, it is possible to blend both work and hiking boots and enjoy the features that come with both pairs. In this post, we analyze in-depth the characteristics and differences between work boots and hiking boots.
What is a safety boot used for?
Most of the places we work are full of hazards. Safety boots come in handy whenever you want to protect yourself from injury at your work.
A safety work boot is a piece of footwear with durable and resistant construction that protects your feet from any hazards posed by your work environment.
There's a wide range of safety boots for every kind of work. Work boots are ideal for working in the construction industry or workplaces involving heavy machinery or moving heavy things around like a warehouse.
If you work for a chemical company, then you will have to wear corrosion-resistant waterproof safety boots. Read our article about what work boots are used for to find out more about the topic.
What is a hiking boot used for?
Hiking boots are special footwear that protects your feet, ankles, and legs from the hazards that you'll find in nature whilst enjoying a walk or a hike keeping you comfortable at the same time.
A hiking boot's durability, comfort, and support features determine how far a hiker can walk without getting injured or uncomfortable. So, these boots have several features to enhance support and comfort.
Hiking involves walking over long distances on uneven grounds, and that's why these boots' outsoles are designed specifically to provide you with firm grip and traction.
These boots will keep your feet on the ground whether you are climbing a steep slope or slippery terrain.
6 main differences between work boots and hiking boots
There are quite a few distinctions between work boots and hiking boots. The features in a work boot are aimed at safety, support, and protection.
On the other hand, the features of a hiking boot support your feet and ankles when you're walking on rugged grounds, so these boots tend to be more comfortable and lighter.
Here are some of the significant differences between a work boot and a hiking boot.
1. Construction: Material used
One of the easiest ways to distinguish between safety work boots and hiking boots is their construction material. The hiking boots are lightweight because they incorporate waterproof materials, rubber soles, and shock absorption features.
Most hiking boots have EVA foam insoles and they almost feel like a running shoe.
The Goodyear welt construction ensures that your boot is not only durable but also waterproof. Also, this will make it easier to resole your favorite boot. If the sole is a cemented sole, it's not impossible but it's much more complicated to resole a boot than if the sole is a goodyear welted one.
A hiking boot also has breathable material with vents that guarantee seamless air circulation. Aerated feet feel comfortable and remain healthy throughout the hike. This feature is not always found in work boots.
For more similar boots with this feature, make sure to check out these breathable work boots that are perfect for summer.
Work boots have a heavy-duty construction to protect your feet from compression or crushing. Also, the work boots have a steel shank and rubber soles. The best construction work boots are made of 100% quality leather upper and have some kind of toe cap protection.
2. Traction
Work boots and hiking boots have soles with a firm grip. Both types of footwear feature lug soles even though they are a bit different.
Work boots have slip-resistant soles that can hold up on slippery floors. Most work boots have oil and slip-resistant waiting to make sure you don't stumble or slip over any oil or slippery chemicals.
In most cases, the patterns on work boots are regular. However, the soles of hiking boots have odd designs, and they aim at keeping your feet on the ground in icy, rainy, or snowy conditions.
The irregular patterns on a hiking boot allow you to walk on uneven ground and scale through rocks, sand, or mud.
If you're looking for a hiking boot to make it through slippery surfaces and conditions, get a boot with Vibram Megagrip soles. Boots with this kind of sole give you enough grip to climb mountains and slopes.
3. Durability (toughness)
Both work and hiking boots are designed for rugged conditions. Whether you're working at a construction site or walking on a slippery trail, these boots should serve you well respectively.
Both footwear combine leather rubber and synthetic fiber, and sometimes even steel to make your boot durable.
When it comes to buying boots, what you pay for is what you get. Of course, there are cheap versions of boots, and their quality tells it all.
The most durable boots incorporate a lot of technology and high-end material. Although both hiking and work boots withstand harsh conditions, the quality of the specific brands will determine how long they serve you.
Hiking boots are made of different materials, including synthetic fiber and leather. The sole is mostly rubber and can withstand corrosion and abrasion.
Work boots, on the other hand, have a similar construction to hiking boots. But, they have more leather, steel, and thicker materials to shield your feet from any danger. So, work boots are typically more durable than hiking boots.
4. Flexibility
Safety boots have heavy and stiff components that protect you against punctures and any falling objects.
So, it's not a wonder to find some work boots with resistant and rigid shanks and soles. Also, metallic features in work boots make them a little less flexible than hiking boots.
But, these features aren't necessary for hiking boots. So, the hiking boots are a little more flexible and lighter to make sure you feel as comfortable as possible to walk over long distances on uneven surfaces.
Sometimes, the hiking boot is nothing more than a bulkier running shoe. They are light and have comfortable EVA foam but don't offer as much protection as the safety work boots.
5. Weight
The materials used in manufacturing a work boot are far heavier than those needed in a hiking boot.
Some work boots come with a steel toe and shank, and leather upper. These materials add to the overall weight of the boot. On the other hand, hiking boots are relatively lightweight footwear with Eva foam and less dense synthetic materials.
If you're working at a job that requires you to carry heavy things over long distances, then you should go for the lightweight hiking boot. But if your job is intensive and there are lots of falling objects, you should go for the heavier safety work boot.
6. Price
Safety work boots require several advanced materials to build a good pair of safety boots. If you were to make a high-quality work boot, you'd have to look for 100% nubuck or full-grain leather amongst other things.
Then, it would consist of EVA foam insoles as well as puncture-resistant parts.
If you take the total prices of each of these features, you will understand why most work boots are expensive.
On the other hand, a hiking boot has cheaper materials. Using some type of fabric and synthetic material to build a hiking boot is simply cheaper than high-quality full-grain leather for example. It doesn't mean that the material is of bad quality, it just costs less.
So a work boot is more expensive than a hiking boot. Hiking boots go for about $60 to $600. But, work boot's prices can skyrocket from $75 to $750, depending on the brand and model.
Another thing that will affect the price of a hike boot or a work boot is where the boots are manufactured. If they are made in the US the price is usually higher since the quality is better too.
But if it's manufactured overseas (which is the case in many of the boots lately) they are cheaper. The quality suffers too though!
Safety boots or hiking boots: Which is the best for work?
The best boot for your work is the specialized safety boot. Of course, hiking boots are light and offer comfort and support to your feet, but that doesn't make them as good as work boots.
Safety work boots have unique features that guarantee your well-being throughout the work shift. Understand that most safety work boots will have firm anti-slip and oil resistant soles, steel toe caps, and water-resistant construction.
These features will save you from injuring yourself in the work environment. The hiking boots on the other hand are lighter and don't contain safety features.
Therefore, hiking boots are not the best for your work. Instead, make sure to have good comfortable safety work boots for that.
Can hiking boots be used for work?
Before you choose hiking boots for your work, first assess the dangers around you. You can wear hiking boots for work as long as they are not exposing you to the risks involved.
For instance, if you have lightweight footwear, it may not be ideal for concrete pouring. In the same way, logger work boots require you to have a raised heel and enough traction and grip so you can climb poles or trees.
Thus, make sure to consider the kind of work you are wearing your hiking boots for.
If I was working for example in a retail store, I could definitely get myself a pair of hiking boots or some soft toe work boots. It's not such a dangerous environment, is it?
So yes, hiking boots can be used for work. Just be smart about your choice based on what type of job you do and what dangers you're fencing whilst doing your job.
Can you go hiking in working boots?
Yes, you can go hiking in working boots as long as the boots are lightweight and have a good sole for traction.
Who could be wearing working boots for hiking?
If you do light-duty jobs, then you can wear your boots for hiking (assuming your boots are comfy and lightweight like the Caterpillar Outline work boot for example) Also, if the hike is not too technical, you don't require the heavy-duty hiking boot.
But in the same way, some people should not wear work boots for hiking
Examples of popular work boots
If you are working in a harsh environment such as construction, railroads, or oil and gas, you need a boot that keeps you safe. But when you work in light-duty industries, you require specialized light-duty work boots.
This table summarises some of the best work boots for every application.
Examples of popular hiking boots
Are you planning to acquire a high-quality hiking boot? If yes, we will help you find the best hiking boots for you. Make sure to pick one that fits your size and quality. If you are going for long hikes, take the more comfortable heavy-duty hiking boots.
This table summarises some of the top hiking boots today
Hiking boots vs work boots: The takeaway
We hope we've successfully rested the hiking boots vs. work boots debate. Both types of boots protect and support your feet for their respective purpose.
If you are looking for work boots, put a lot of interest in your comfort, safety, and health. Find a work boot that saves your feet from injuries by the hazards at your workplace.
And, if you are planning to go on a long hike, get comfortable hiking boots with enough traction for uneven ground.
---
Team Members Working On This Page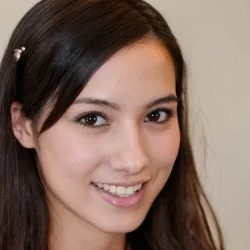 Love technology, going to the beach, take care of my body, and writing (amongst other things). You'll see my face around here a little bit since I'm responsible for part of the research and writing of some of the articles you're reading on BestForMyFeet.com. I hope you'll find our content helpful and enjoyable! See you around, thanks for reading!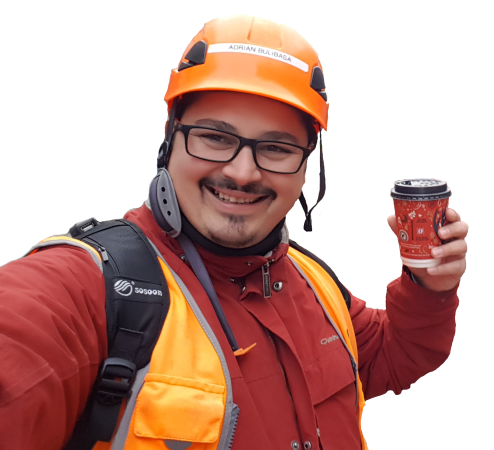 Construction Professional, driver, crane operator, cleaner, head chef … these are just some of the jobs I did in the past. Working in all these different environments taught me that having good footwear to protect your feet from different dangers at work IS PARAMOUNT for any worker! On this website, I aim to share all my knowledge and personal experience in dealing with different footwear and foot care issues, and hopefully, you can get something out of it. Enjoy!