Although Costco is one of the biggest wholesale stores in the world (at the time I'm writing this blog post) Costco does not sell work boots in-store or online. At least not safety work boots anyway.
I've seen some people buying boots at Costco though. For example, John here, from The Pro Cut, bought a pair of Khombu boots and he used those boots for this day job cutting grass (amongst other things).
These Khombu boots that he bought are more like hiking boots really but if you don't need a safety toe cap like a steel toe cap or a composite toe cap for your job, then these might do the trick.
You will find other types of boots as well such as winter boots, and Wellington boots, but based on what I know from talking to people who shop a lot at Costco, you will not find real work boots with safety and comfort features selling at Costco.
Another store that doesn't sell work boots is Menards. I just thought I should mention this to save you some time.
If you want to buy cheap work boots you can find many choices either on Amazon or go to your local hardware store
Also, if you're not in a rush to buy a pair of work boots, keep an eye on this Facebook page (Costco Deals Online) as they share Costco deals that you can find on the online store.
So you might be able to get something nice and cheap every now and then like these Caterpillar work boots they were selling a while ago.
I hope this helps. Let me know in the comments below if you did find work boots are your local Costco store. It might be location-dependent.
---
Team Members Working On This Page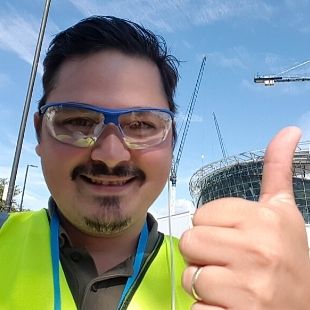 Construction Professional, driver, crane operator, cleaner, head chef … these are just some of the jobs I did in the past. Working in all these different environments taught me that having good footwear to protect your feet from different dangers at work IS PARAMOUNT for any worker! On this website, I aim to share all my knowledge and personal experience in dealing with different footwear and foot care issues, and hopefully, you can get something out of it. Enjoy!
Love technology, going to the beach, taking care of my body, and writing (amongst other things). You'll see my face around here a little bit since I'm responsible for part of the research and writing of some of the articles you're reading on BestForMyFeet.com. I hope you'll find our content helpful and enjoyable! See you around, thanks for reading!