If you're new or even if you're not new to boots you might have never heard about factory second boots.
Or maybe you did on some forums or subs on Reddit but you thought there was something fishy about this.
Well, in today's post we'll talk about factory second boots and we'll answer some of the most common questions you might have such as what are factory second boots. Is this a scam of some sort, I'll give you some examples and much more…
So let's get into it.
Who's working on this page
Adam Rich
Boots Tester & Reviewer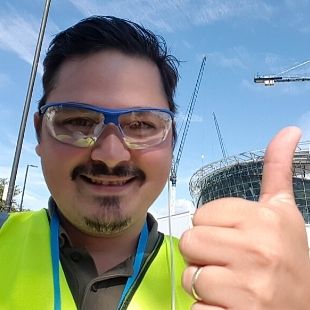 Victor Adrian
Researcher & Editor
---
What are factory seconds boots?
Factory second boots are boots that have cosmetic imperfections or structural imperfections that don't affect the wearability of the boot.
Most of the time when you hear factory seconds it's referring to leather boots.
Boot makers will assign an A rating or B rating to their boots when they go through a quality control inspection.
Obviously, A-rated boots are sold by major stores and directly by the boot makers.
Boots that didn't pass the test but can still be used with little to no issues receive a B rating and are sold as a factory second.
Are factory seconds boots a scam?
No! Factory seconds boots are definitely not a scam.
Though people may try to pass off fake boots as factory seconds.
Remember when brands that sell high-quality footwear offer factory seconds it still has their logo and they will not sell something that looks extremely bad or is falling apart. They have reputations to maintain.
I'm kinda interested now. Do you have examples of factory seconds?
Well of course we do!
Factory seconds boots examples
Below I'll show you three examples of some of the factory seconds boots I bought lately.
1. Thorogood Emperor-Toe work boots
First, we have Thorogood Emperor Toe factory seconds. So what's the deal with these?
Well, I'll be honest they are flawless in every aspect except one.
The safety toe….. the composite safety toe cap that was put into these failed the impact test.
You can't exactly sell a safety toe boot that isn't exactly safe. So they were sold as factory seconds.
Seriously you would have no clue these are factory seconds. They look that good.
By the way, if you want to read more about this boot you can check out my Thorogood Emperor-Toe boot review here.
Also, check out the Pinterest account for more images of this boot.
2. Wolverine 1000-Mile Boots
The next pair are Wolverine 1000-mile boots. The "Rugged" version.
These boots are nearly flawless except for the fact they have some minor scuffs and scratches as shown in the image below.
Most people would think why aren't these factory firsts? These boots are expensive so you have to keep a high standard when a boot normally sells for around $400 or more!
Also as you pay attention to other details of the boots you'll realize that the stitches are misaligned in one of the boots and have a few extra needle holes.
I've worn them a few times but as far as anyone can tell when they are on my feet they look like normal Wolverine 1000s.
3. Red Wing Heritage
The next boot is going to be a Red Wing Heritage Moc Toe factory second. This will highlight the structural issues you can run into with factory seconds.
Notice how the upper around the toe box is crooked.
Who makes factory second boots?
Well, it's not so much that they make them. They do but not intentionally.
They are products of human error in the manufacturing process. It happens.
Most of you reading this are probably in trade work and we have all had days where our work just isn't the best and the boss man says we have to redo it or mauls over whether or not it's acceptable.
Factory seconds are kinda similar.
So what companies sell their factory seconds?
On the more premium end, companies like Nick's, Whites, Wesco, and Wolverine(1000 mile). On the more affordable side, we have companies such as Redwing, Thorogood, Danner, and Timberland.
Do they make good work boots? Pros and cons?
Of course, factory seconds make excellent work boots.
The downside is you can't always find your size and configuration needed.
As mentioned previously factory seconds aren't something that boot makers plan to make so you have to wait for the right deal to come along.
For instance, you might only see soft-toe work boots seconds when you need a steel toe for work.
Or you see a great deal on a soft toe factory second but it's only available in two sizes that are not your size.
Pros: High-quality footwear for a great price
Cons: Limited availability. No warranty.
Pricing and where can you buy factory seconds
Pricing varies. For example, the premium boot makers such as Nick's, who's boots normally sell for $500-600+, will sell factory seconds for around $400ish.
My Wolverine 1000-mile boots normally retail between $350-400 but I picked them up for 79.99!!!
Redwings are usually in the $225 range and Thorogood around $150-200. However, I did get my Thorogood Emperor toe boots for $99.99.
You have two options when it comes to buying them.
You can do a blind buy online. Meaning, when you buy from an online factory seconds dealer you don't always see the boot you're getting before you get it. It's oftentimes just a stock image.
The other option is to go to a factory outlet or a boot outlet warehouse. You can usually find a boot outlet in most average-sized cities.
1. Online retailers
Nick's, White's, and Wesco all sell directly to the public on their own websites.
Sierra trading is probably one of the best options for finding Redwing and Wolverine 1000-mile seconds.
The Wolverines are usually around $79.99 and the Redwings are usually $150-225 depending on the boot model. The price might differ since prices change all the time.
The downside is you are blind buying the boots but you can always return them.
eBay is an excellent place to find Thorogood, Redwing, and Wolverine seconds. Don't worry, if you do your due diligence you won't get scammed.
Another good thing about eBay is you don't have to buy blind.
Tips for buying from eBay are looking at the seller ratings and reviews.
If they have been around for a while and have sold lots of seconds and have a 98% or better feedback rating then you probably aren't getting scammed.
Many times sellers will post actual pictures of the boots you are getting. If you feel like they are stock pics or there is something on the boot you want a better picture of, feel free to message the seller and ask.
Other online sources
Moosejaw.com and 6pm.com are known to carry Redwing factory seconds.
Workworld.com is known to carry Thorogood factory seconds. That's who I got my Emperor toe boots from.
2. Brick-and-mortar stores that sell factory seconds boots
If you live within driving distance of Thorogood, Redwing, or Danner's factories jump for joy!
They all have factory outlet stores that you can visit and check out and try on their factory seconds in person! Timberland also has factory outlet stores across the US and UK!
Sierra trading post, Work World and Moose Jaw also have some brick-and-mortar stores in the US.
Finding a local boot outlet warehouse is also a great place to check out. Most major cities in the US will have at least one. Nordstrom Rack is also an option, though, the boots you find may be a little nice for work.
Other things to know before purchasing factory seconds
Often times boot makers will alter or remove the model number to protect themselves or prevent a second from being resold as a factory first.
They also ship them in a generic box or in a box that has the model number marked out or removed.
For instance, my above-mentioned Emperor Toe boots have a defective safety toe.
So to prevent them from being confused or sold as a safety toe boot and opening Thorogood up to liability, Thorogood removed the original sticker and replaced it with one that had a generic model number.
So when you get your boots in and see the model number altered, don't freak out and automatically assume you were scammed. It's totally normal.
Here's one more example of my Wolverine's 1000-mile boot model number being marked out.
Final thought and conclusion
Ultimately whether or not factory seconds will work for you comes down to, well, you.
If you're willing to put in the effort to check around and look for deals you will definitely find them. It does take patience especially when it comes to a well-known seller like Sierra Trading post, they sell out fast.
If you're interested in high-quality leather boots for work or play, factory seconds remain a good option to try something new at a great price and I encourage you to start looking.
Hopefully, you've found this article helpful and are now armed with enough info to score some great deals!
Happy boot hunting and remember the golden rule of buying anything:
If something looks too good to be true, it probably is!
If you have questions please leave your comment below and we'll do our best to answer them. Also, you can join us on the work boots sub on Reddit to chat and discuss more.
---
Team Members Working On This Page
Hey, I'm Adam. I'm a welder and metal fabricator. Primarily doing aluminum tig a sheet metal fabrication. Spend most of the day on my feet on concrete floors in the shop with the occasional job site visit.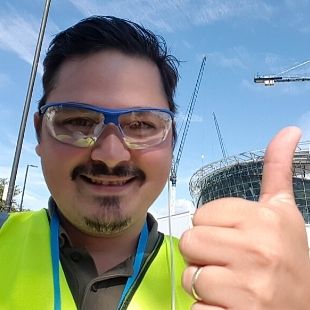 Construction Professional, driver, crane operator, cleaner, head chef … these are just some of the jobs I did in the past. Working in all these different environments taught me that having good footwear to protect your feet from different dangers at work IS PARAMOUNT for any worker! On this website, I aim to share all my knowledge and personal experience in dealing with different footwear and foot care issues, and hopefully, you can get something out of it. Enjoy!