Have you ever admired a pair of boots and wondered how they're made? Have you ever thought about the hours of craftsmanship, the materials used, and what they're used for?
Well, wonder no more. Here, we give you a rundown of the most conventional ins and outs of boot making.
The sections of a work boot (the structure)
1. How the upper is made
Work boots companies will have their own ways of making each section of boots, but the processes will be very similar. Let's start with the upper section of the boot, using the most common material.
Throughout centuries animal hides have been used in clothing. Particularly footwear, because of its durability and resistance to water.
In this case, the hide goes through a shaver, which evens it up before it's waterproof and tanning. The tanning is usually done in a re-tanning drum using water and coloring products at 32-63°C.
The leather is then vacuum dried for a couple of minutes at around 70°, and hung for 24-48 hours. It's then stretched and evened out on a vacuum drying plate.
Now they get creative. The material is cut into the relevant shapes using a punch in a press. Around 0.4m² is needed per boot.
The edges are thinned in a machine for ease of sewing. They also cut the inner lining if the particular boots require it, and the layers are sewn together with the outer sections to form the upper structure, before excess material is trimmed off.
Now, we can't forget the laces, can we? Lace eyelets are punched in. They're usually made of aluminum, brass, or steel.
A foot mount is then tacked to what's called a form or cast, which goes inside to form the shape of the foot. Any unevenness is removed using a machine.
If toe protection is required, the outer layer is pulled back, the cap (whichever material it may be) is inserted and fixed, then the outer layer is wrapped over the bottom, tacked, and glued.
The inner cast/form is now removed ready to work on the sole.
In a nutshell, here's the process of making the upper of a work boot
Hide goes through a shaver, which evens it out
Tanning through a drum at 32-63°C
Leather vacuum dried at around 70°C
Hung for 24-48 hours
Stretched and evened out on a vacuum drying plate
Material is cut into shapes using a punch in a press and sewn together
Edges are thinned to make sewing easier
If lining is required, it is cut to shapes and sewn to the leather
Excess material is trimmed off
Lace eyelets and/or hooks are inserted. Usually aluminum, brass, or steel
A form/cast goes inside the structure and a foot mount is tacked to it
Unevenness removed
Toe protection is inserted if needed
Outer layer wraps around bottom, tacked, and glued
Inner form/cast is removed ready to work on the sole
2. How the outsole is made
Outsoles are made in different ways depending on what material is needed, and for whatever function.
The majority of work boots are made using various rubbers that are molded, where liquid rubber is poured into the mold at a high temperature and then cooled to set.
The mold often leaves an imprint of the company logo and other relevant information, such as the boot size and what country it was made in.
The most common, possibly because of the durability, are made by Vibram. They undergo rigorous testing to make them oil and slip resistant, and resistant to electrical hazards, meeting ASTM standards.
In a nutshell, here's the process of making the outsole of a work boot
Liquid rubber poured into a mold at high temperatures
Cooled to set
The mold often leaves imprints of the company logo, boot size, country of manufacture, etc
Rigorous testing for oil and slip resistance, electrical hazard resistance, etc, meeting ASTM standards
3. How they are attached to each other
Long gone are the days of nailing chunks of wood for heals onto the structure. Well for work boots anyway.
No, these days the outsoles are your Michelin or Goodyear tyres of the boot world. The tyres, sorry, rubber outsoles get vulcanized, which means welded to the main structure at approximately 165°. The edges of the soles are then sanded to remove residue of vulcanization.
Work boots usually (but not always) have added stitching on the soles. Particularly in areas that are prone to separation.
Outsoles are welded to the main structure at 165° (vulcanization)
Edges sanded to remove vulcanization residue
On some boots, stitching is added, particularly in areas prone to separation
The above process is one of the most common ways to put work boots together but there are other ways boot makers use to attach the sole to the upper.
Usually, work boots using the methods listed below, are more expensive since it requires some special machinery and additional skills to operate the machinery.
Here's an example of Goodyear welted work boots if you want to read more and see what's available out there.
What materials are used in work boots?
1. The upper
Leather: nubuck, suede, bicast, bonded etc
Rubber
Nylon
Combinations 
The most popular, possibly because of practicality, tradition, and aesthetics is leather, of all different types, be it nubuck, suede, bicast, bonded, etc etc.
Rubber is great for keeping water out, but has downfalls in that it can make the feet sweat, and because it can't be adjusted, can be stiff and cumbersome.
Nylon uppers generally provide the most comfort, because they are light, soft, and flexible. They also provide great breathability, but the downfall is that they are less likely to prevent water from getting in, which is why waterproof membranes need to be added if required for a particular spec.
Nylon is often combined with leather, stitched together, which can create a great look.
2. The lining
Leather
GORE-TEX
G-LOFT
Dri-Lex
Eco-Shell
Thinsulate
Nylon mesh
Lining can be one layer or multiple layers, depending on the spec of the boot and what it is needed for.
As always, leather is one option. It's good because it molds easily for a good fit, and it absorbs moisture from the feet. It might not be 100% waterproof, but if the outer layer of the boot is sufficient, and if there's a waterproof membrane, then this isn't a problem.
GORE-TEX is a specialist type of lining that consists of several layers, like the aforementioned waterproof, breathable membrane. Eco-Shell is one example that is used for the membrane. GORE-TEX is not only lightweight, it allows sweat to escape the boot.
There are many specialist lining materials similar to GORE-TEX, like Dri Lex, G-LOFT, many of which incorporate Thinsulate to keep the feet warm in cold conditions. And some also use nylon mesh on the out layer of the lining.
3. The sole
Mat board
Fiberboard
Cork
Rubber
Leather
(PU) Polyurethane
(TPU) Thermo-polyurethane
The sole comes in layers, predominantly consisting of a midsole and inner sole. Sometimes a shank is placed in between for extra support and durability, particularly when doing lots of digging. You can find out about shanks and their materials here.
The amount of padding is reflected in the price. Cheaper boots sacrifice the comfort by using materials like mat board or fiberboard which are very thin. Whereas, in the opposite spectrum, premium boots tend to have rubber or leather midsoles. They are both durable but do push the price up. Especially leather.
Cork is another midsole option. It's not as tough as leather or rubber, but is comfortable and forms to the foot well. It's sometimes used together with leather and rubber in premium boots for extra cushioning.
Then there's the initial materials, as is such with many boot factors. (EVA) Ethylene vinyl acetate and (PU) Polyurethane. They are both popular.
EVA is made from two plastics, but is light because of its foam-like structure. PU is quite durable, similarly is (TPU) Thermo-polyurethane, but these alone aren't best suited to work boots that are going to take a lot of use. They're better for casual boots or shoes.
4. The outsole
The most common outsole material is rubber because it's tough, usually oil and slip-resistant, and can be easily molded, especially to create deep lugs if a lot of grip is required.
Thermo-polyurethane (TPU) soles are lighter than rubber and less likely to split. It is also resistant to abrasion, oils, and some chemicals.
5. The toe box
Steel
Composite: Kevlar, carbon fibre, or dense plastics/
Steel is the most common material for toe boxes. It's sturdy and durable, but the downsides are it can be heavy, conducts electricity, and transfers heat and cold.
Composite toe boxes on the other hand are lighter than steel toe caps.
They're useful on sites that have metal detectors, and they don't conduct heat and electricity as easily as steel because they are made of other tough materials like Kevlar, carbon fiber, and dense plastics.
Nicks, a very renowned work boot company, made a great video about how they manually make their work boots. You can check it out below. In the video, you'll see some of the processes we mention in this blog post.
What's the difference between work boots and other boots?
1. Work boots – Designed to keep your feet protected from
Falling objects
Electrical hazards
Chemicals and oils
Weather
2. Other boots
To keep up with trends/fashions
Pleasing to the eye
Usually lighter and less durable
Practicality
3. Sometimes a crossover between the two
Work boots are made to do a job. Some would even say they are a tool.
They are designed to keep your feet safe in many aspects, but not exclusively, like protection from falling objects, electrical hazards, chemicals and oils, and protection from the weather.
The idea is for them to be both comfortable and tough enough to last the working person as he or she is generally on their feet all day, sometimes in harsh conditions.
Therefore they will use tougher and sometimes thicker materials, have more stitching and glue, particularly in high-stress areas, and have more technology.
Whereas other boots are for everyday general use. They tend to be more pleasing to the eye, to keep up with the latest fashions, and also tend to be lighter and less durable.
However, there can be a crossover. There are boots that are practical enough to be used for doing your shopping or going out on the town, but also do work that won't batter your feet too much, like gardening or carpentry, and many others. You can find some good examples here.
Last notes on how work boots are made
I think it's fair to say there is a lot that goes into making work boots and a lot of different materials to choose from, and we've only scratched the surface here.
It seems that good old-fashioned leather is still going strong, and I don't see that changing for a long time, if ever.
But new materials keep coming in, along with new technologies thick and fast. Who knows, maybe one day our boots will have special microchips or thermostats to heat and cool our tootsies.
Out of all of this, the one thing that amazes me is the craftsmanship. The care, attention, and skill to make something that goes through so much throughout our working day, throughout our years, throughout our lifetimes, and be so practical and look pretty.
We hope this has been insightful and educational and helps you when choosing that magical footwear.
Let's go to the ball.
---
Team Members Working On This Page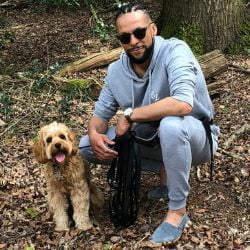 Hey, Jimmy here. I'm one of the researchers and writers here at BestForMyFeet.com.  I've been wearing work boots all my life working as a forklift driver, landscaper, groundworker, and now as a tower crane operator so I know a few things about footwear and footcare in general. I'm also working on my first novel. So writing IS my passion. When I'm not writing I love to spend time with my wife, two children, and furball.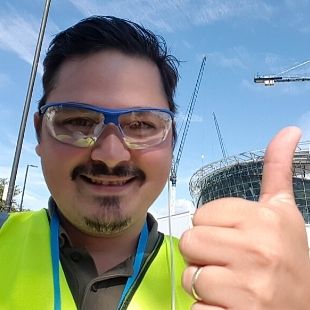 Construction Professional, driver, crane operator, cleaner, head chef … these are just some of the jobs I did in the past. Working in all these different environments taught me that having good footwear to protect your feet from different dangers at work IS PARAMOUNT for any worker! On this website, I aim to share all my knowledge and personal experience in dealing with different footwear and foot care issues, and hopefully, you can get something out of it. Enjoy!