When you were kids, did any of you wish you could be a Canadian Mountie? Or was it just me? I think the 90s series Due South had something to do with it.
Okay, well if not, I bet you wish you had some Mountie boots. Go on, admit it.
No? Alright, how about just some Canadian work boots? Yeah, that'll do it.
You're in the right place because we're now going to show you some Canadian-made boots.
You could be Canadian and love Canadian-made boots, or love supporting local businesses and your economy. You could be from anywhere else in the world and like the Canadian style.
We'll show you some boots, tell you a little about them, and a smidgen about each brand.
Some of the brands mentioned below are making boots for harsh work environments while others make boots for less hazardous workplaces. Pick yours!
Who's working on this page
Jimmy Webb
Author & Researcher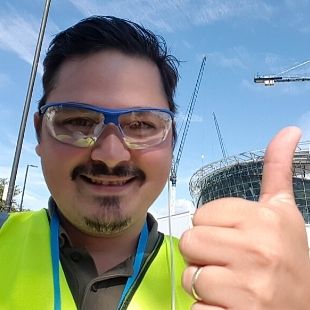 Victor Adrian
Researcher & Editor
---
Here's a list of Canadian work boot brands we'll cover
Kamik
Anfibio
Saute-Mouton
Martino
Dayton
Royer
Alberta Boot Company
Canada West Boots
Manitobah Mukluks
Pajar
Boulet Inc
Below I'll share with you some of the most popular boots from each one of these Canadian work boots brands.
1. Kamik
Kamik was set up by the Cook family in 1898. With now over 400 employees, they're a major player in the boot industry.
After expansion over the years, they manufacture in both Canada and the USA.
Sustainability is Kamic's primary focus. Some of the procedures to reduce the carbon footprint are: making vegan friendly boots, recycling 90% of cooling water used in their Canadian factory, and using 100% recyclable materials in the rain boots.
Kamik Workday 3BX Winter Boot
Check out the latest price on these Kamik work boots
A lot of work boot companies claim to be 100% waterproof but not all are. However, it is a claim that rubber boots can be sure of. Unless the rubber somehow gets pierced.
This boot has lots of other features that make it good for those demanding jobs. Construction workers, concrete gangs, farm workers would all have sufficient protection.
The problem with rubber boots is that they can sometimes make your feet sweat, especially in warm weather and with physical exertion.
But this boot provides moisture wicking, which helps to regulate that sweat.
The removable liner is also quite handy because you can take it out to wash, which helps with hygiene, and prevents smelly boots.
Not only that, but in this boot, you should be able to withstand the cold Canadian climate.
Key features:
Vegan friendly
Waterproof
Safety toe and plate
Electrical hazard resistant
Oil and acid resistant
Removable liner
Adjustable collar
13.9" height
Comfortable down to -40°F
Slip-resistant
Moisture wicking lining
2. Anfibio
Since their 1968 beginnings, Anfibio have created an international legacy.
Their outdoor category started in the 80s. A time when the brand started to make footwear in non-standardized sizes and widths to cater to all people.
They lay claim to be the only quality heritage company to provide boots up to size 19.
Anfibio Lukas 3
Check out the latest price on these Anfibio work boots
These boots are made for walking. Sorry, a touch of Dolly Parton came over me then.
But it's true. Due to the lightness and amount of wool insulation along the footbed and lining, these work boots are designed for extreme comfort in cold and wet conditions.
The interior side zip helps for ease of putting the boots on, especially with numb hands in cold conditions. Thick wool lining can sometimes make putting boots on quite difficult at the best of times.
Also, to keep the feet extra dry, the tongue is designed to not allow water into the boot. Very useful for when you're out in the rain or snow.
The boot comes in a choice of two colors. Rock or Black. Personally, I'd be rocking the black.
Key features:
Handcrafted in Canada
Waterproof full grain leather and suede detailing
Sealed stitches and seams
Wool-lined footbed
Natural wool lining (650g/m²)
True bellow tongue
Padded suede collar
Lightweight
3. Saute-Mouton
Saute-Mouton started out as a company that made winter boots for kids, with their first logo as a small sheep on a quilted background.
With the adult market ever increasing, they eventually stopped their kids focus and changed the logo to represent the change in brand.
However, their original brand has stayed important to them, so they've kept the name, which is French for a popular children's game, 'Leapfrog'.
Yoko Olive – 2975 – Grip
Check out the latest price on these Saute-Mouton work boots
This boot is 100% handcrafted in Quebec. It has a combination of style, ruggedness, and versatility. Not only do you get the choice of using laces, there's the extra option of a side zip for ease and convenience.
There's lots of wool inside this boot, from the lining to the insoles, making this boot extremely warm and comfortable.
To also help with the heat, there's a compressed foam and metalized membrane, which reflects the foot's heat back into the foot. Clever stuff.
Key features:
Thermoplastic rubber outsoles for winter
Glued seams
Waterproof leather and suede
Woven wool lining
100% woven wool insoles
Heat reflecting technology
YKK side zipper
Rustproof eyelets
4. Martino
A mixture of tradition and evolution. Martino's roots were in slippers and moccasins from 1956, when it was called Auclair et Martineau.
Over the years, other people collaborated and took over the brand, eventually shifting focus to catering for the harsh Quebec climate.
Martino have remained well known for their moccasins, but they now have a wide variety of boots that cater for leisure, dress, and the workplace.
Tommy Winter Boot
Check out the latest price on these Martino work boots
This boot is made for snow and ice. Being tested at really cold temperatures, and with the natural wool lining, your feet are sure to stay cozy.
It also hosts a patented sole that has pivoting cleats that help to stop you slipping and sliding.
Key features:
Natural wool lining (650g/m²)
Pivoting studded sole (Patented)
Comfortable down to -30°C/-22°F
YYK laces and side zipper
Ankle cuff
Lightweight & flexible
Full-grain Grizzly leather
Water-resistant tongue
5. Dayton
Dayton uses the same methods in handcrafting their boots that they used when they started in 1946. A laborious process of over 230 steps, rarely used in today's era.
They have so much faith in their boots, that they supply them with a lifetime warranty that covers any manufacturing defects.
CSA OHM Line Boot
Check out the latest price on these Dayton work boots
This is modeled on Dayton's original 64 logger boot. It's full of safety features that make it a great heavy-duty boot, ideal for jobs that could cause damage to your feet.
The nailed heel is perfect for easy resoling. And it'll help with grip on climbing ladders and rough terrain.
This is also aided by a steel shank that'll offer extra support. Because of these features, these work boots are a good choice for linemen and loggers as well.
There's no wool lining like others we've featured, so you might need to bear that in mind if working in extremely cold climates. But a breathable leather lining should help to avoid sweaty feet in warm weather.
Key features:
Grade 1 steel toe cap and composite plate
Steel shank
Leather lining
Oil and acid resistant
Easy resoling
Cork fill
Partial bellows tongue
6. Royer
Royer is another brand that was started in Quebec. They now also have factories in Sherbrooke and Lac-Drolet.
With the irony of toughness, George St. Pierre, the famous mixed martial arts world champion, chooses to promote them, by being an amazing advocate for the brand that mirrors his strength and resilience.
Agility Arctic Grip 5707AG
Check out the latest price on these Royer work boots
This boot is the real deal. Built for the cold, the wet, and for heavy-duty work.
A TPU (Thermo-polyurethane) PARESHOK cover protects the leather that covers the composite that protects the toes. A wonderful combination.
Ice is no match either, because of the Vibram Arctic Grip rubber outsole to stop you from ice skating.
The Airflow membrane helps to keep your feet dry and free from sweat or any other moisture.
This boot comes in Black and Brown.
Key features:
Metal free
Waterproof
400g Thinsulate insulation
Composite toe protection
Puncture-resistant insole
Electrical hazard protection
Anti- scuff cap
7. Alberta Boot Company
Handcrafting premium boots has been on Alberta Boots' agenda since being founded in Calgary in 1978.
Their boots are inspired by their Canadian prairie boots, but have evolved to suit modern times.
Nanton
Check out the latest price on these Nanton work boots
Ranches need ranch workers. Ranch workers need cowboy boots. That's a given, right?
Well, here you have a high-quality cowboy boot to either go about your work or wear them for everyday use. They're even smart enough to go out in your bests.
Toughness and comfort comes with an all leather outer, lining and insole to mold to your foot.
Key features:
Square toe
Side piping
Cork footbed
Rubber heel cap
Double pull-tab
8. Canada West Boots
Established in 1978, Canada West Boots are still trading the old-fashioned way. They only sell their boots to the public at their Winnipeg outlet store where they make them.
At least there you get to feel, smell, and walk around in the boots before buying them. There's a lot to be said about that.
But don't fret. Other retailers stock their boots, so you'll still find them online if you don't fancy smelling that leather close-up.
Crazy Horse: Style #5291
Check out the latest price on these Canada West work boots
A Western with a bit more kick than the last boot shown. This one offers more protection from the steel toe cap and oil-and-chemical resistance.
These features makes them a great steel-toe cowboy work boot for those of you that need a safety toe boot.
Also, the round toe offers more ease getting in the stirrups when riding.
Key features:
Steel toe and puncture resistant
Oil and chemical resistant
12" height
Double pull loops
Round toe
9. Manitobah Mukluks
The history of the Manitobah Mukulus brand lies deep in the connection with Indigenous communities.
Sean McCormick, a young entrepreneur started the journey with the vision of benefiting his own community.
Then as the company grew to a global brand, that vision continued to create positivity towards Indigenous communities right the way across North America.
Waterproof Tamarack
Check out the latest price on these Manitobah Mukluks work boots
This boot is crafted with three layers of waterproof sealant, as well as thick sheepskin shearling, to keep you warm and dry in that deep snow. It's waterproof up to 4" from the top of the boot.
And it's light enough to put some miles in without too much fatigue. Aaannd, because of the grip on the soles, those miles would probably be done without slipping and sliding.
Looking through the reviews, I've found that people find the boot extremely comfortable and warm. Some people advise ordering half a size up.
This boot comes in Cocoa, Tobacco, and Black
Key features:
Waterproof
Sheepskin footbed and lining
13.5"
Comfortable to -32°C/-25.6°F
3 colors
10. Pajar
In 1963 Paul Golbert founded this now five-generation brand using the first letters of his family's first names.
Over the years, Pajar has combined innovative technology and the latest high-end design to accomplish creating premium winter boots.
Heritage Boot With Ice Grippers
Check out the latest price on these Pajar work boots
No work in alpine territory is complete without ice grippers. This boot won't let you down with its foldable cleats for peace of mind on the ice. It's also 100% waterproof.
A feature you'll definitely need in deep snow. And when it's rated at -40°C you'd be hard pushed to not consider it.
You also have the option to take out the signature Pajar removable shearling insole to clean or let it and the boot breath.
Key features:
YKK Side zipper and lace up
Comfortable at -40°C/-40°F
Foldable-cleat ice-grippers
Removable shearling insole
Handcrafted
100% waterproof
11. Boulet Inc
Originally called The St-Tite Shoe Co Ltd after its first factory opened in 1933, Boulet has now lived through four generations.
They were the leading provider for the Canadian Armed Forces during World War II, supplying them with 75% of their 200-300 produced boots.
The sons of the owner, GA Boulet, then created the western boot line, making them the first Canadian company to specialize in making western style boots. They then created a famous western festival.
Boulet is still headquartered at their original factory and now makes up to 200,000 pairs a year.
6311 Grizly Mountain
Check out the latest price on these Boulet work boots
Here is an everyday cowboy boot with added ruggedness and safety features.
A large round toe gives lots of space inside the steel toe cap. And the tough outsole should offer adequate protection on rough terrain during demanding jobs, whilst also lasting without too much wear and tear.
One cool feature is the Kevlar flame retardant thread. This is usually a must on wildland firefighting boots and firefighting boots in general.
Although this isn't an official firefighting boot, it's a handy thing to have if working around heat and fire. Great work boot for welding for example.
You might cut a lot of metal, creating sparks that could be damaging to the boot.
Being someone who once burnt a hole in my shin through jeans by cutting steel with a grinder, I can attest that this is definitely a thing.
A useful aspect of pull on work boots is their height. It helps with protection, warmth, and dryness of the leg, but it also helps prevent dirt and splashes from getting over the top and inside the boot. This model offers a 13" height.
Key features:
Steel toe-protection
13" height
Flame retardant thread
Boulet Be Tough Sole
The final word
Apologies if we haven't appeased your Canadian Mountie fantasies. At least we've outlined the Canadian work boot heritage by giving you eleven boots that are made in Canada.
It can be very confusing knowing what boots are made in your home country, or even a country that you know specializes in a certain style.
One thing Canadian brands specialize in is boots for the winter. They cater for rain, ice, and deep snow.
At the end of the day, Canada doesn't stop when it snows. The show must go on. Not like where I'm from in England, where the infrastructure seems to shut down with a single flake.
We hope you've found this information useful, and that you like the look of the boots shown.
It'll be extremely satisfying for us to know that you've purchased off the back of our content. By the way, we're not sponsored by, or earn commission from any of the brands in this article.
Please contact us if you have any questions, or would like to share your own wisdom or experiences.
For now, take care of yourselves. And keep warm.
---
Team Members Working On This Page
Hey, Jimmy here. I'm one of the researchers and writers here at BestForMyFeet.com. I've been wearing work boots all my life working as a forklift driver, landscaper, groundworker, and now as a tower crane operator so I know a few things about footwear and footcare in general. I'm also working on my first novel. So writing IS my passion. When I'm not writing I love to spend time with my wife, two children, and furball.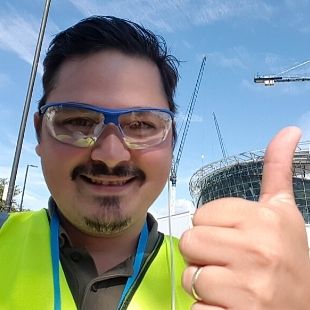 Construction Professional, driver, crane operator, cleaner, head chef … these are just some of the jobs I did in the past. Working in all these different environments taught me that having good footwear to protect your feet from different dangers at work IS PARAMOUNT for any worker! On this website, I aim to share all my knowledge and personal experience in dealing with different footwear and foot care issues, and hopefully, you can get something out of it. Enjoy!