Why do we wear rubber boots? The most logical reason would be to keep our feet completely dry in wet conditions.
One of the risks of being in these wet conditions is our instability on slippery surfaces. This leads us to the topic of this article. Are rubber boots slip-resistant? Let's find out.
---
Who's working on this page
Jimmy Webb
Author & Researcher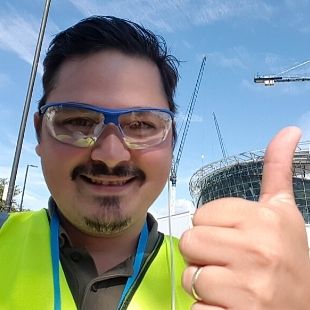 Victor Adrian
Researcher & Editor
First, I'd like to apologize in advance if I refer to these boots as wellies. I'm originally from England and here rubber boots are called Wellington boots. Wellies for short.
But I understand that in the States these are Wellington work boots. I'll try my best to refrain from using my terminology.
Right, let's answer the question of the topic Are Rubber Boots Slip Resistant? The simple answer is yes.
There you go. No need to write any more. But wait. What am I doing?
You're all intelligent, curious people who love information. That's why you're here in the first place, right? Well okay, if you insist. Let us feed your ever-burning desire for knowledge.
Features that make rubber boots slip resistant
Rubber boots are used widely. They're often used in the household, for doing jobs like digging flower beds or jet washing patios, for example. Or for taking the dog for walks along dirt tracks or fields.
They're also used for more industrial purposes, like farming, chemical plants, concrete workers, etc. You get my drift.
The common denominator for all these tasks is that the boots need to protect the feet from mucky jobs and environments, and prevent water, chemicals, mud, etc from getting into the boots.
So, when working in these environments, there is a great risk of slipping and falling. This is why slip-resistant work boots are very important.
I'm sure you can imagine that kitchen workers could easily slip on grease, or that mechanics or oil rig workers are in danger of slipping on oil. You could even simply be in your garden in the rain and slip on the wet or icy ground.
There are different outsole materials and textures for different surfaces.
Different lug depths
For instance, soft, shallow-lugged rubbers are ideal for tiled surfaces like industrial kitchens. There is more sole in contact with the floor, and the pattern and texture provide the friction.
Whereas deep-lugged soles are better for muddy surfaces like farming because the lugs dig into the surface, giving extra grip.
Grooves and tread patterns
Grooves and tread patterns in the soles are also a factor.
Grooves often come in slip-resistant boots. They help with correcting body posture, aiding with grip, and giving foot support.
Tread patterns are something people don't really take much notice of, but they're integral for friction.
They often come in little circles, hexagons, triangles, and diagonal lines on the bottom of the outsoles. These patterns allow water to disperse from under the feet when walking, allowing extra friction.
Heels
If your job involves hiking, climbing trees, or climbing ladders, the heels on boots are very helpful for getting purchase when hoisting yourself up.
For instance, if someone is resting on a ladder of heavy plant while carrying out maintenance work, the heels will help prevent them from slipping off the ladder rung.
What materials are slip-resistant outsoles made of?
There are various materials used for outsoles. The most common are EVA (ethylene vinyl acetate), TPU (thermoplastic polyurethane), and Nitrile.
1. EVA outsole
EVA, a synthetic rubber, is a foam-like resin also often used in the midsoles of the boots. A lot of running shoes are made with EVA too.
Pros
Very lightweight
Shock absorbing
Flexible
Can take almost any color
Cons
Not as durable as others
Prone to compression after time
2. TPU outsole
TPU is a lightweight and sturdy substance most favored for slip resistance.
Pros
Highly tolerant to abrasion and splitting
Very slip resistant
Cold resistant down to -20°C (-4°F)
Resistant up to 130°C (266°F), unless specially modified for more.
Resistant to most chemicals and oils
Durable
Cons
Less shelf life
Increases the cost, compared to the cheaper PU
Not massively resistant to heat, unlike Nitrile
3. Nitrile
Nitrile is ideal for working in hot conditions. A good choice for people that do jobs like welding, firefighting, tarmacking, etc, because of its high resistance to heat. Up to 300°C (572°F).
Pros
Very high heat resistance
High puncture resistance
High resistance to oils and chemicals
High abrasion and cracking resistance
Reduces static electricity
Cons
Can be expensive
Less flexible than others
Used less than others, so might be difficult to source your preferred Nitrile soled boots.
4. Rubber
Rubber outsoles are very common. Although, the other types of outsoles are forms of rubber. These however are usually made of vulcanized caoutchouc, which is a type of latex.
Pros
Long shelf life
Very high slip resistance
Very high water resistance
Heat resistant up to 300°C (572°F)
Cold resistant down to -30°C (-22°F)
High puncture resistance
Very sturdy
Cons
Heavier than others
Can become more rigid when exposed to cold temperatures
Examples of slip-resistant rubber boots (In order of affordability)
You'll sometimes come across the term 'non-slip' boots. This is basically the same as 'slip resistant' but marketed as non-slip to appear more bold. Please know that no boot can realistically be totally non-slip.
Also, be careful of boots being advertised as being slip-resistant. Particularly on the cheaper end.
Before buying your rubber boots, we advise you to check all the reviews to see actual customers' experiences. Quite often, companies will (intentionally or unintentionally) falsely advertise.
Maintaining the slip resistance
Like with anything, nothing lasts forever, which is why it's important to do everything you can to keep your boots as slip resistant as possible.
The first thing you should do is keep them clean. Any dirt between the treads, or lining the surface of the sole, will reduce the effectiveness, and will probably eventually wear the soles and the depth of the treads down.
This leads us to advise you to check the tread depth. Just like car tire treads, our rubber soles will wear over time. So it's a good idea to monitor the amount of wear so that you know if the boots need re-soling or replacing.
When buying the boots in the first place, it's advisable to choose ones with at least two millimeters of space between the tread pattern shapes. Furthermore, the treads should be at least three millimeters deep to allow liquid to disperse from between them quickly.
Last notes
Now you know that rubber boots are generally slip-resistant. I say generally because the more affordable work boots might not be all that they're cracked up to be.
However, the lugs and the tread patterns will be designed to keep you steady on your feet, rather than giving yourself a sore rear end.
You also know what rubber boots are generally used for, what the soles are commonly made of, and how to try to keep those soles as slip resistant as possible for as long as possible.
We hope this information is useful in your rubber boot journey. More importantly, we hope you don't have any slips.
But to ease your mind, if you do happen to slip and fall, don't worry, you'll stop when you hit the ground.
---
Team Members Working On This Page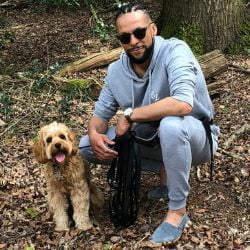 Hey, Jimmy here. I'm one of the researchers and writers here at BestForMyFeet.com. I've been wearing work boots all my life working as a forklift driver, landscaper, groundworker, and now as a tower crane operator so I know a few things about footwear and footcare in general. I'm also working on my first novel. So writing IS my passion. When I'm not writing I love to spend time with my wife, two children, and furball.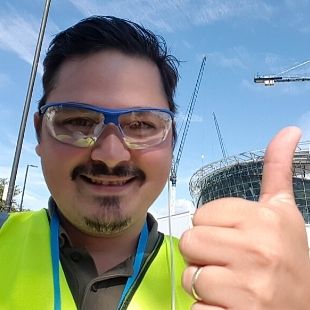 Construction Professional, driver, crane operator, cleaner, head chef … these are just some of the jobs I did in the past. Working in all these different environments taught me that having good footwear to protect your feet from different dangers at work IS PARAMOUNT for any worker! On this website, I aim to share all my knowledge and personal experience in dealing with different footwear and foot care issues, and hopefully, you can get something out of it. Enjoy!