Work boots are a popular type of footwear for many people, but is it always the best choice? If you want to walk to work or go on long weekend hikes, will work boots be the best option for you?
In this post, we'll explore why work boots might not always be as good of an idea when it comes to walking, as well as consider some brands of work boots that may be suitable for weekend walks.
Remember, it is a false economy to use your work boots of the worksite for walking around if it causes them to break down quicker. It also jeopardizes your safety on the worksite.
This article will give you the best information about work boots and walking that you need to know including considering what kind of surface you will be walking on.
Keep reading to find out more…
Are work boots comfortable for walking?
Work boots are often made with rubber soles and can sometimes be heavy, which may make walking uncomfortable. They also have a thick tread that will get caught on things like gravel or small rocks, making it hard to walk comfortably.
Some work boot models don't provide enough arch support for people's feet, so if your arches are high (or "supinated") this won't be the best option for you when walking long distances either.
If you're looking for inspiration, here's our page about the most comfortable work boots for your needs. We've done a very in-depth research and we've selected only the best of the best, so make sure you check it out!
Are they heavier than regular hiking boots?
Many brands of work boots will have features such as a steel toe cap or a steel shank that makes them heavier than regular hiking boots.
This is a generalisation, be sure to check the weight of the products you are looking to purchase rather than just assuming work boots will be heavier than regular hiking boots per se.
What makes a work boot good for walking?
Walking is a relatively low-impact activity that imposes forces through the heel and arch but doesn't involve too much motion in the ankle, since it's rare to put too much strain on one foot or to unevenly load your body when walking.
Thus, if you want your boots for walking to provide both comfort and support, they must be able to offer stability; their cushioned leather backs will make braking less stressful too.
Some features of good work boots are as follows:
An anti-stretch shaft. Work boots should have an anti-stretch shaft because walking up and downstairs in a tall building or on a construction site can result in long-term damage to your knees.

Moreover, as you get older, your tendons and ligaments can develop arthritis – which further aggravates joints by causing them to lose some of their natural elasticity.
A correctly sized toe box is essential. The toe box should not only be tight enough to flatten down on your feet for control and balance but also flexible enough not squash.
Does the material of which a work boot is made affect its comfort for walking?
Though most people would readily answer that the material of which a work boot is made makes no difference to comfort, this question turns out to be more nuanced.
Research has shown that there are many factors influencing the perception of how comfortable a boot feels when you walk in it. The stiffness and fit in particular have more influence on whether or not someone concludes that a boot is comfortable than they usually do for other jobs.
As these perceived measures vary from person to person, it's hard to say what any one individual will find as being most important.
It all depends on where their heel lands when walking rather than just running and also if they require stability or motion control while working on uneven ground-like structures.
What material work boots are made of?
Work boots are usually either made of leather or PVC rubber. But there are more materials such as a combination of nylon and other textile or even the most modern work boots that are made out of Gore-tex.
Which material is best for work boots for walking?
Leather is usually more flexible than PVC rubber, so it is a more comfortable material for walking.
Should you buy your walking work boots one size bigger?
This is not always a good idea. If the boot is too wide or long, there will be excessive movement of the foot, causing long-term pains and injuries.
It also allows for more water to get into your boot, and of course, it increases the chance that the boot will fall off entirely. (By the way, check out our page about some of the best waterproof work boots out there)
Most companies will have a sizing guide and will make it clear if their boots normally run ½ a size over or under the normal sizing.
Consult with the customer service representatives of your supplier if you have concerns about sizing before making a purchase. Learn more about how your work boots should fit here.
Can you take your work boots for a hike?
In short, if you are only looking to go on the one hike then it is probably fine to take them out.
Especially if they are made of flexible leather material and have a tough durated outsole with a thick tread, then they will be more than equal to the uneven surfaces of mountains or forests.
However, if you plan on going hiking every weekend, then it is probably best to get one pair for work and another pair for hikes. Read more here if you should take your work boots for a hike or not.
Work boots vs work shoes: what's better for walking?
Work boots and work shoes have many of the same features, from steel toe caps to puncture resistant outsoles.
Work shoes simply look more like a formal pair of shoes that you would wear to an office.
However work boots are better than work shoes for walking. Over longer distances, work boots will generally have more waterproof features. So if you are going walking in forests or wetlands, your feet will be protected from the elements.
And work boots also have higher ankle support than shoes, which will help guard against ankle twists and sprains, as well as cuts, scrapes and bangs.
However, shoes are more lightweight. So if the terrain is not challenging, and it's just a short walk, then for walks like these work shoes may be better.
Comfortable work boots for walking suggestions
This section of the article will mention what kind of work boots, or what features of work boots are good for different kinds of activity.
Work boots for walking all day on concrete, asphalt & other hard floor types
There are two features that are most important for people who walk all day on asphalt and concrete: the outsole (the rubber part of the sole) and the arch support. Here's our list of the best concrete work boots that are lightweight and comfy.
A good outsole material will have a rock guard to withstand harsh surfaces so your boot will have more durability.
And either molded or injected EVA is great as an in-boot arch support. Durable stitching will last longer than just basic threading.
Work boots for walking on rocks & gravel
A treaded sole is absolutely necessary for walking all day on hard surfaces like asphalt or cement. A stiffer/larger boot will help assure stones won't go into the boot and be more comfortable.
The uppers can generally vary between more flexible suede for environments that may have debris and more heavyweight leather or canvas for environments with sharper stone hazards (such as mines).
Examples of specific work boots that are good for working on stones and gravel are the Wolverine Overpass and the Timberland PRO Pit Boss. ( And by the way here's my Timberland PRO Pit Boss Review where I share my opinion about the boot after wearing it for more than a year)

They both offer more of a solid surface on your heel and under the ball of your foot, preventing stones from getting into the boot while you are working.
Work boots for walking on roofs
A slip-resistant outsole will obviously be essential for those who need to move around atop roofs in work boots.
The best material for slip resistance is gum rubber. Gum rubber can withstand a lot of wear and it resists water well.
Rubber is most commonly used because it provides the best balance of functional properties in wet and dry conditions.
Polyurethane soles provide good performance in both wet and dry environments but can't offer the same balance of traction under extremes as rubber or neoprene. They're also expensive and require specialized treatment during manufacture to keep them from sticking on themselves during production.
Everyone is saying that their work boots are slip-resistant, but are all work boots slip-resistant or not?
Work boots for walking long distances
If you plan on going for long walks while in your work boots, the following features are essential.
A lightweight, water-resistant, or waterproof lining that helps you avoid the uncomfortable feeling of wet feet and socks on a long walk.
Breathable mesh zones to reduce the risk of developing foot fungus in warm weather or winter months.
Impact-absorbing cushioning for total support for all day comfort.
Extra durable non-slip soles with traction that grips without being too slick on even slippery surfaces like snow and ice paths.
Work boots should be designed as if they were "sneakers" because they'll be used over different terrain (not just indoors).
The best boots are sturdy enough to keep your ankles secure while also giving you optimal stability and traction so you don't have to worry about falling over or foot pains.
Work boots for walking on ice
If you need to walk on ice a lot, bear in mind that your boots will soon wear out or become unusable.
The best work boots for walking on ice are made from leather and have a flat sole with rubber spikes around the toe area, increased stability at the heel area (with great grip), nice insulation properties
Water resistance is also key to prevent ice that sticks to the work boots from melting and then getting into your socks.
Finally, if you are working in cold weather, your work boots will also need insulative material such as Thinsulate to keep your feet warm.
See our excellent round-up post of the best winter work boots here for more information.
Conclusion:
In short, whether work boots are good for walking depends largely on what kinds of surfaces you are walking on, how long you are planning to go walking and how often.
Boots are generally better than shoes for walking, but it may be worth buying a 'work' pair versus a 'walk' pair.
---
Team Members Working On This Page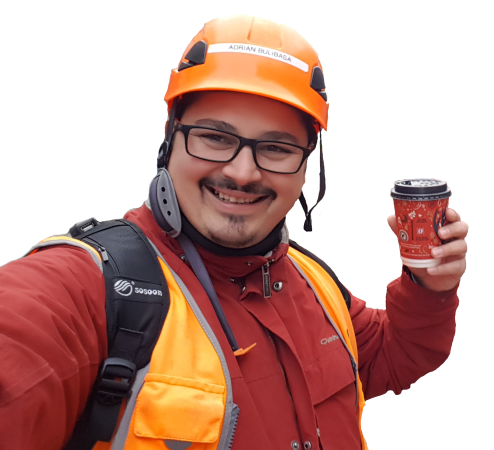 Construction Professional, driver, crane operator, cleaner, head chef … these are just some of the jobs I did in the past. Working in all these different environments taught me that having good footwear to protect your feet from different dangers at work IS PARAMOUNT for any worker! On this website, I aim to share all my knowledge and personal experience in dealing with different footwear and foot care issues, and hopefully, you can get something out of it. Enjoy!
I'm an MA student currently working on a research project for King's College London Museum of Life Sciences alongside my MA dissertation. I have been published in my student newspaper, The Spectator, and the Adam Smith Institute. I'm doing part of the research and writing of the content you'll read on BestForMyFeet.com Enjoy!