Hey, Adam here. Welcome to my review of the Field & Forest work boots. Someone reached out to us asking if we could look into these boots as the price look too good to be true, especially because these are work boots made in the US.
Reviewing The Field & Forest USA Made Moc Toe Work Boots
Overall, I'm pleased with these work boots. These are a good option if you're after a pair of work boots that look like Thorogood but without the high price tag. Not for you if you work in an environment where a safety toe is required as these are soft-toe boots.
If you're unfamiliar with the brand Field & Forest, it is an in-house brand of boots for Fleet Farm, a retail company in the northern midwest United States. Also, if you're unfamiliar with Fleet Farm, the best way I can describe it is Walmart meets Tractor Supply.
Now I could be wrong about that as I don't have one near me in Florida but that's the perception I get online.
I'm sure some of you reading this have seen the Field & Forest boots online or in-store and thought, Man! Those really look like Thorogood work boots!
Well… there is a reason for that!
Let's dig into this and see what we can learn about these Field & Forest work boots, including whether these boots are made by Thorogood or not!
Who's working on this page
Adam Rich
Author & Researcher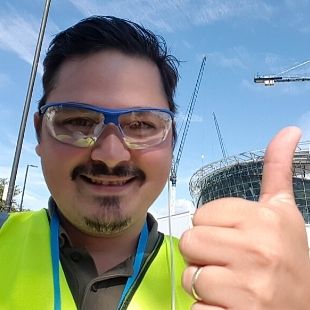 Victor Adrian
Researcher & Editor
---
The environment in which the boots are tested
If you've read a couple of my reviews you probably know by now that I work as a welder. So the environment I'll be wearing these boots in is a sheet metal fabrication and welding shop.
Some of the hazards they will face are sparks and splatter from welding, cutting, and grinding, as well as lots of pointy objects.
Features of these Field & Forest work boots
| | |
| --- | --- |
| Boot height | 8 inches tall |
| Toe Cap | Soft toe cap |
| Sole | Yes (300°C – 5720°F) |
| Moc toe construction | Single stitch |
| Sole construction | Goodyear welt construction |
| Sole material | Rubber / Vibram Christy wedge sole |
| Resolable | Yes |
| Upper material | Full grain leather |
| Hardware | Speed hooks & eyelets |
| Waterproof membrane | No |
| Lining | Unlined |
| Shank | Yes (steel shank) |
| Removable insole | Yes |
Safety features of the Field & Forest work boots
Well, there are none technically.
Despite the fact that it's advertised as a work boot on Fleet Farm's website, they do not list any safety specs nor is there anything on the boots indicating compliance with ASTM standards for electrical hazards or slip resistance.
The boot also only comes in a soft toe.
If you work somewhere with strict safety rules these boots may not be suited for you but I would definitely suggest them if you want a casual boot or something for around the house.
The Field & Forest moc toe boots on the outside
In the next section of the review, we will talk about the leather and other elements we can find on the upper of the boot. I think you'll be pleased with what this boot has to offer.
1. The upper's material
The leather is very nice! It's a tan or tobacco colored oil tanned full grain leather very much like Thorogood's and Carolina's equivalent colors.
Now I ordered two pairs of these, one for myself to review and another for my Dad because the price was so great.
I noticed the leather on the pair I bought for my Dad was much softer and more supple than mine. My pair was very stiff and much more like the leather on my Red Wing 877 boots.
I'm not sure if this is just inconsistent QC, or a result of the lower price point. Either way, both are pretty good and neither myself nor my Father have any complaints.
You'll also be happy to know that the leather is 2.53mm thick which puts it in the same thickness range as more expensive boots like Thorogood boots and Red Wing Heritage boots.
They definitely didn't skimp on the leather!
2. Moc toe construction
The Moc Toe stitching on the boot is a single stitch Moc Toe stitch.
This means the toe area is a single piece of leather that has been pinched together and stitched through to create that iconic Moc Toe look.
Personally, I feel a single stitch is superior to the more traditional two-piece stitch when it comes to work boots.
If you blow out the stitching on a single piece Moc Toe stitch you will still be able to work in your boots, albeit, they will look kinda funky.
If you blow out the stitching on a two piece stitch you're gonna be in trouble and your toes may feel a nice breeze.
3. Button rivets
On either side of the boot just below the bottom eyelets, where the upper ends and the vamp begins, you'll find gold colored rivets.
The rivets are kind of a nice feature to have as they go all the way through the vamp and the upper holding them together.
This is beneficial because it will help your boots stay together should you damage the stitching in that area.
4. Tongue construction
The tongue on the Field & Forest boots is gusseted However it's not a very big gusset.
It looks to be about the same length as the gusset on my 6-in Thorogood boots but it's cut at a different angle which I think will reduce the boot's water resistance.
We'll find out when I test these boots and see if they can keep my feet dry.
5. Padding around the top of the boot
The boot has collar padding around the top. It's not the comfiest padding I've experienced on a boot but it's not bad either.
It's inline with other heritage-style boots with padding around the top of the boot. The padding is about ⅜ inch thick.
6. Boot construction
You may be wondering if these boots can be resoled, have a liner inside or what kind of outsole is on them. In the next section of this review I'll answer those questions you may be having.
Goodyear welt | Can you resole them?
The boots are made with a Goodyear welt construction. A Goodyear welt is a strip of leather, plastic, or rubber that is sewn around the perimeter of the leather upper.
Then a midsole is sewn to the welt, and finally, the outsole is glued and sometimes stitched to the midsole or, as is the case with the Field & Forest boots, the outsole is glued to the midsole and is stitched to the welt around the toe area.
Some of the benefits of Goodyear welted work boots is that the boots can be easily resoled by a cobbler. They also have some water resistance due to the nature of the Goodyear welt construction.
Toe stitching on outsole
As I just mentioned, the boots have stitching around the toe area that holds the outsole to the welt.
This is extremely helpful if you have a job where you are on your knees or crawling a lot. Think electricians, plumbers, mechanics, and similar. Helpful also if you tend to drag your toes around a lot.
Oftentimes the first place the outsole begins to delaminate is around the toe area. This stitching provides an extra layer of protection if that happens.
Outsole
The Outsole on the boots is a Vibram Christy thick outsole. It's a blown rubber outsole which means it's extremely lightweight and shock absorbent.
The outsole is a huge factor in the comfort level of these boots. However, being lightweight and squishy comes at a price, and that price is longevity and durability.
While the soles are great for walking on finished concrete all day, they wouldn't last very long if you walk on rebar all day.
Blown Rubber Quick fact…

Blown rubber is a rubber material that is either expanded with or mixed with air during the production process to produce a lightweight, soft, and very cushioned outsole. Blown rubber outsoles are common in many running shoes.
Inside the Field & Forest soft toe work boot
Alright, let's jump to see what we can find on the inside of these boots…
1. Insole/lasting board
When I say insole I mean the non removable insole that is stitched to the boot. The insole is a Texon 460 fiberboard insole.
There isn't a whole lot of info I can find on it but I wouldn't let a fiberboard insole dissuade you from getting them. It's no leather insole but it's pretty standard in boots in this price range.
Heck, even my Wolverine 1000-mile boots that normally retail for $400 have a leather-topped fiberboard insole.
Insole glue
As I previously mentioned I ordered two pair of boots and I noticed mine had two blobs of glue/adhesive toward the front of the insole in the toe area.
However, the 2nd pair didn't have them. I asked some cobblers about it and they think that someone put a dab of glue on the Texon insole to keep it in place during the lasting process and just forgot to remove it.
I was able to take an old credit card and slide it under glue and peel it off without damaging the insole. So keep that in mind if you get a pair like that.
2. Heel counter
The heel counter cover is a synthetic material. Possibly polyester but not entirely sure. It's definitely not leather but it seems durable thus far.
3. Lining
This is more of a pet peeve of mine rather than something that is a flaw in the boots.
They have a cotton/cloth liner inside the vamp(toe box) area.
The downside is that they wear out quickly and sometimes they are already falling apart, as seen in the picture below, fresh out of the box.
Are they comfortable?
You're probably thinking…
Ok! Enough already about how the boot is made! Tell me if it's comfortable or not! I wear these 12+ hours a day.
That's exactly what we are about to get into, so let's find out if they have that all day comfort you need.
Break in period
I won't say there isn't a break-in period but there isn't one in the traditional sense how most people think, when they think of a break in period.
The boots were never uncomfortable to the point that I felt the need to take them off. In fact, I've worn them all day every work day since I got them.
The only issue I had was some pressure on my forefoot as the tongue leather is quite stiff, but it was very minor and not something that caused pain or made me feel like I needed to change boots.
They just keep getting more comfortable.
The toe box
Coming in at about 3 13/16th wide the toe box is fairly roomy and with the boot being a soft toe, which means the toe box will stretch out a bit, it should have plenty of space for most people's toes. Mine wiggle around freely
Arch and ankle support
The boots have a fair amount of ankle support by nature, considering that they are 8in lace ups. I'd say they are in line with my Thorogood boots but not as stiff as my Red Wing 877s
The arch support on the other hand is very good for a wedge sole boot.
Wedge soles aren't known for having the greatest arch support but the Vibram Christy Thick outsole has a decent heel drop for a wedge sole.
The heel height is 1.5in and the height at the ball of the foot is 0.75in giving the boots a heel drop of 0.75in.
I definitely appreciate this because some of the wedge sole boots I have reviewed lately have very little arch support.
Removable insole
The removable footbed is just so-so.
I mean, it's comfortable enough for all-day wear but it's nothing to write home about and if you take it out and give it a once over you'll notice just how wide these boots run!
Seriously, it's a wide insole! I may end up replacing it at some point with one of the moldable SOLE insoles just to see how comfortable I can make this boot.
In case you are going to replace yours, here you can find some other insoles we're had and reviewed.
Are they lightweight? How much the boot weighs?
Each boot comes in at 1lbs 13oz which is on the lighter side of boots I've worn. However, those boots, such as the Irish Setter Ashby which also weighed in at 1lbs 13oz, have a safety toe.
Are they true to size? Fit and sizing
I'd say they fit true to size length wise. I'm an 11.5 and 11.5 fit perfectly. They do run wider than most other Moc Toe brands.
They have plenty of room for your toes and as the insole indicates they have a lot of extra space in the heel and the rest of the foot. If you have narrow feet the boots may feel a bit sloppy.
What do the letters stand for when it comes to the width of the boot? (W,M,D,E,etc)
There's a lot of confusion about these among people looking to buy a pair of work boots. Hopefully, the little table I've put together might help you understand what's that all about!
The letters represent how wide the work boots are.
| Letter | Meaning |
| --- | --- |
| N or A | Narrow |
| M, or D | Medium |
| W or 2E | Wide |
| XW or 3E | Xtra Wide |
Are they waterproof?
No, they are not waterproof but being Goodyear welted and having a gusseted tongue they should have some water resistance.
I decided to see how much they have and since it was dry right now in Fl I had to put my foot in a bucket of water.
Unfortunately, they failed to provide any type of water resistance due to the angle the tongue is cut at.
My sock was soaked the minute the water made it to the first two eyelets. Basically all the water leaked in from the top.
The issue is the gusset sits basically parallel creating a channel, when laces up, for water to run down right into the boots.
Other boots I have the gusset is angled upwards which stops that from happening. I've tried and tried to get a good photo to show you but I've been unable able too.
Just not enough room inside the boot to get a good pic of the gusset when laced up.
So these work boots are better for those of you working like myself, mostly indoors in a dry environment.
Where are they made?
As the title of this review says, these Field and Forest work boots are made in the US. I don't know where or by whom but they are made in America acording to the label on my boots.
Are Field & Forest work boots made by Thorogood? (The Facts)
Thorogood DID make a line of boots for Fleet Farm branded as Field & Forest, but they no longer do per my email with them.
When I ordered the boots I ordered two pairs. One for myself to review and a second pair for my Father as a gift because the price was so good.
When I received both boots I noticed they came in two different boxes with completely different branding.
I also noticed the boots themselves also have two different branded logos on the side of them.
Unfortunately Fleet Farm was very unhelpful and wouldn't say why the boots are branded differently other than to say they recently went through a rebranding process.
Fortunately, Thorogood was helpful and shed some light on it. Thorogood said they can confirm they made the boot on the left with the leaf logo.
However, they said they can't confirm the one on the right with the dog logo is something they made. To me, that implies they don't make that one.
The only thing I can come up with based on Thorogood's statements and the lack of information from Fleet Farm is that they changed manufacturers and the reason for the great sale is that they are clearing out old stock.
Or they changed manufacturers but then decided to discontinue the line completely.
What we do know is if you get a boot with the leaf logo you are getting a boot made by Thorogood.
For the purposes of this review, we won't be exploring the differences between the Thorogood Moc Toe and Field & Forest Moc Toe.
We'll do that in a separate comparison article and instead focus on everything you need to know about the Field & Forest boot.
Price: how much do they cost?
At the time of writing this review, you can buy a pair of Field & Forest work boots for $199.99.
The price might change depending on when you're reading this review so make sure to check out their official website if you want to know the most up-to-date price!
Where to buy these Field & Forest work boots?
You can only buy them at one of Fleet Farm's local stores if you happen to have one in your area. Alternatively, check out their official website here.
Who should buy Field and Forest boots?
Anyone looking for a work or casual boot that is made in the USA for a very affordable price and can be used in work environments where a safety toe cap is not required.

Also, as mentioned before, if you have wider feet and you didn't have luck getting Thorogood boots to fit you comfortably, you might want to check these out as they seem to be a bit wider than Thorogoods.
Verdict and final thoughts
In closing, I believe these boots are a great value and have a lot of bang for your buck.
They are extremely good boots for under $200 and too hard to pass up at the sale price of $149.99.
If you like soft-toe work boots or have wide feet I strongly recommend these boots. I'm very pleased.
I'm not sure if editor Adrian will want these cut in half for the Thorogood comparison but I do know if that ends up being the case, I'm buying another pair for myself.
I just wanted to quickly mention that Fleet Farm will usually have a pop-up to sign up for their email or text alerts. Make sure you do this because you can get an extra $10 off the sale price or sometimes 15% off. If it doesn't pop up scroll down and you should see it.
---
Update: 1 month of wearing the Field & Forest work boots
Stay tuned, it's coming soon
Update: 6 months of wearing the Field & Forest work boots
Stay tuned, it's coming soon
Update: 12 months of wearing the Field & Forest work boots
Stay tuned, it's coming soon
---
Team Members Working On This Page
Hey, I'm Adam. I'm a welder and metal fabricator. Primarily doing aluminum tig and sheet metal fabrication. Spend most of the day on my feet on concrete floors in the shop with the occasional job site visit.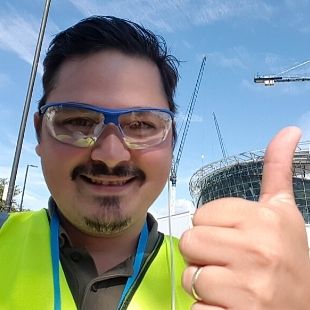 Construction Professional, driver, crane operator, cleaner, head chef … these are just some of the jobs I did in the past. Working in all these different environments taught me that having good footwear to protect your feet from different dangers at work IS PARAMOUNT for any worker! On this website, I aim to share all my knowledge and personal experience in dealing with different footwear and foot care issues, and hopefully, you can get something out of it. Enjoy!