Hey, Jeff here. Welcome to my Rockrooster Bakken steel toe work boot review.
In this review, I'll share everything you need to know about this work boot, from how they fit and how heavy they are to waterproof, breaking in period, and everything in between.
Overall, Great Affordable Slip On Steel Toe Work Boots
If you're after a pair of comfortable and affordable slip-on work boots, then look no further. These Rockrooster AK227 steel-toe boots are a great place to start.
Buckle up cause it's quite a long review. For your convenience, I've created a menu for this page that's helpful to jump to a specific section. Just click on the "What's inside" below to open it.
Let's go!
Who's working on this page
Jeff Harmon
Author & Researcher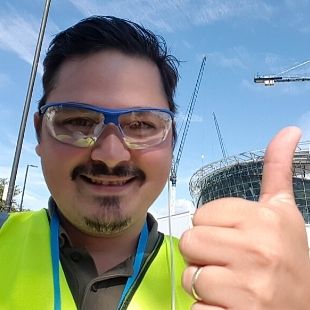 Victor Adrian
Researcher & Editor
---
A Quick word about Rockrooster Footwear
I had an interest in Rockrooster before I started doing reviews. The AK227 Bakken is the boot I was interested in specifically, and it just happened to be the exact boot they asked us to test.
They are an Australian-based footwear company. The company had reached out to us and asked if we'd like to test some boots for them. Of course, I gladly accepted this opportunity.
From what I'd seen online previous to this, their products appear to be of decent quality when you consider the price point.
I'd received my pair to test and wore them for a few days. We had let them know I was having a rubbing issue in the right foot, which is detailed later further on in this writing.
They were pleasant and nice enough to provide me with a 2nd pair to give them a try again.
Not only did they do this, but they allowed me to give the first pair to a friend.
I gave them to a coworker, and I'll be noting his thoughts on the boots as well as mine beginning with the 1-month update section of this review at the bottom of this page.
This leads me to say my first impression of this company is they have excellent customer service.
Rockrooster also has something else I've never seen another company offer.
They offer an annual membership. At the time of writing this, $49.99 gets you a 1-year membership which provides you with the following:
A free pair of Rockrooster hiking boots KS5514 normal width ($110 value)
A $15 gift e-card
20% off all products for one year
The right to pre-order any new products at half price
The chance to try on new items for free
As the picture says, this offer is limited, so I'm guessing it's just a marketing campaign they're doing in order to attract new customers.
But it's a no-brainer really. Here is the page where you can learn more about it if you want to.
Their website also has other things to draw you in, especially for a first-time purchase.
They have a spin-the-wheel game where I'd spun 10% off while checking out the site, along with other offers you can activate by following them on Facebook or Twitter.
To be honest, they're doing some pretty cool stuff for being such a new work boot brand to the market.
Alright, now lets if their work boots are as good as the marketing.
The environment in which the boots are tested in
I work in the water industry, and as you can imagine, it is handy to have a waterproof pair of work boots, but not absolutely necessary.
We do a little bit of everything at my job, and a pair of boots that can provide comfort all day is a necessity.
I work around chemicals on a daily basis, so chemical-resistant boots are always a plus, too.
Aside from breaks, when I'm on my maintenance shift, I am standing or walking my whole workday. My 2nd shift rotation is less standing, but plenty of walking.
Depending on the day, I have between 10,000 to 20,000 steps in one day.
These Rockrooster work boots are a good fit for my job because these work boots have a steel toe cap and they are water resistant as well.
Safety toe boots are a requirement for my workplace. There are times when we are cleaning basins and such when our boots are in several inches of standing water.
Depending on the season, the boots will be exposed to different environments. We have a decent amount of snow in Ohio in the winter, a rainy spring and fall, and hot summers.
Unboxing the Rockrooster AK227 steel toe boots
Features of the Rockrooster Bakken slip-on boots
| | |
| --- | --- |
| Electrical Hazard Protection | NO |
| Safety Toe Cap | YES – Steel toe cap |
| Waterproof | NO – Water resistant |
| Lining | YES – CoolMax moisture-wicking lining |
| Upper material | Full grain leather |
| Upper style | Slip-on |
| Boot construction type | Injection molded bonded construction |
| Oil and slip-resistant | YES |
| Non-marking soles | YES |
| Sole material | TPU (thermoplastic polyurethane) |
| Static Dissipative | YES |
| Anti scuff toe bumper | YES |
| Shank | Steel shank |
| Removable insole | YES |
| Toe cap box available | Steel toe cap & Soft toe cap |
| Colors available | Black & Wheat |
| Sizes available | 4-US up to 15-US |
| Width available | Wide width |
First impressions of my Rockrooster work boots
Out of the box, I already like these a lot. There's something I love about the simple and clean design of these things I can really appreciate.
The Rockrooster Logo looks cool to me stamped in red on the black leather at the heel. The pull loops are handy for pulling the boots on.
One of the features I love in the design of these is the anti-scuff toe box cover.
The Rockrooster Bakken on the outside
Let's have a look at the outside of the boots and see what we can learn.
1. Upper's material
I'm unsure of exactly what type of leather is on these boots, but according to the Rockrooster website, it's premium quality.
2. Rubber toe cap reinforcement
This is honestly one of my favorite features of this boot. The rubber toe cap helps protect the toe box, and this is something I seek out when looking for boots for personal wear outside of reviewing them.
This feature is great for people who are crawling, kneeling or crouching constantly like workers in the HVAC trade, electricians, plumbers, mechanics, roof inspectors, etc.
This helps prevent you from scraping up the toe box of your boots. Of course, there's always the option of a product like Tuff Toe.
My view on this is why not just buy a boot with protection built in already if that's what you want anyway?
3. No laces
There are some positives and negatives to this. The major positive of no laces is they are much quicker to put on than a lace boot.
Another positive is that without laces, you're not handling wet laces when it rains or snows.
The major negative for some would be lacking the ankle support usually provided by laced boots. I am not having any problems with this, personally.
4. Boot construction type
The construction of this boot doesn't use glue (cemented sole construction) or stitching as we see in some of the most popular boot construction methods such as the Goodyear welt.
It would appear to me as though the sole is injected around the leather upper.
This creates a bond directly with the leather. This is a very similar method used by Redback to make their Easy Escape and similar models.
5. Stitching
The stitching of these boots is simple and clean. They have a double stitch in black thread that follows all of the joints of the boot leather.
6. Outsole
The outsole is an oil and chemical-resistant TPU/PU. It is slip resistant as well and has a rubber grippy feel to it.
It is the kind of rubber that squeaks on the floor when you walk if that helps you get the feel of the material.
Between the material of the sole, and the design of the tread on the sole of these boots, I find the traction to be good for every situation I've been in wearing them so far.
A true test for these soles and their anti-slip material will be in the back of a restaurant I go to during bacteria sample collection for work.
The floor has a coating of grease, and I'm curious how these will handle it. Keep an eye on the updates I'll bring you at the bottom of this page.
The tread is a lug style. This provides more traction but also allows spots for dirt or snow to collect.
These work boots have a better sole than the Rockrooster Trinidad VAP2303 boots I reviewed at a later date when it comes to grip and stability, especially on greasy floors.
By the way, you can read my AK227 versus VAP2303 work boots comparison here if you want to learn about the differences between the two boots.
7. Pull loops
There are pull loops on the front and back of these boots to help pull them on.
They seem to be made of a durable material and have the Rockrooster brand name on them.
Some people might choose to cut them off. I've found that since the boots have broken in a little, I'm able to easily slide the boots on and off while standing and never use these loops.
8. Elastic side panels
The elastic seems to be fairly strong and good quality. In comparison, I had watched a video recently with boots from Walmart similar to these with much lower quality elastic.
The elastic on these will most likely last much longer than those boots would. I'll mention how the elastic is holding up at update intervals.
9. Kicker pads
There are three little rubber pads at the back of the boot. I'm pretty sure these little guys are there for you to kick the boots off using the toe of the other boot.
Personally, the boots are easier to kick off by using the sole and toe of the opposing boot instead.
Inside the Rockrooster AK227 work boot
Now let's see what can we discover by looking at the inside of the boot…
1. Padding
These boots have 2 spots of PORON padding underneath the insole. One is a red pad at the heel which appears to be a shock absorber that meets up with a pad from the bottom of the insole.
The other is at the ball of the foot and is a green pad. It might be difficult to see in a picture, but it's there.
It is a small and thin enough pad, I'm unsure of exactly how much additional cushioning this provides, but it's there.
2. Removable insole
These boots feature the PORON Xrd removable insole. This is made with high-performance urethane foam materials.
They provide excellent energy and shock absorption. This feature also helps with fatigue resistance.
The good thing about being removable is that you can replace these with some other insoles that might best for your feet.
I have flat feet and these work great for me but if you want some arch support in there, you had to look at something else.
3. Waterproof membrane
Just by looking at the images of these boots, you might think there is a waterproof membrane in these Rockrooster AK227 but they do not come with a waterproof membrane.
4. Lining
The lining is fabric made with COOLMAX technology, which transports moisture away from the body.
This keeps the wearer cool and dry on hot days. The fiber structures provide insulation on colder days.
5. Heel counter
These boots have a heel counter. The one in the right boot was my trouble spot for rubbing until I'd worked the boot a little to change its shape. It no longer bugged me after that.
This is a good feature to have, especially in lined work boots.
The heel counter will help prevent rubbing in the boot where the foot meets the back of the foot and leave you with a hole in the lining.
6. Toe box
If you're wondering if the boots have a safety toe the answer is yes. It comes with a steel toe cap and I have to say it's quite roomy for my feet.
My feet have plenty of room, aside from my toe resting against the steel toe as I've mentioned previously.
At this point, with thick socks on, I don't even realize this is happening though.
These boots are Static Dissipative work boots
The Rock Rooster AK227 meets ASTM F2413 SD standards. "SD" stands for static dissipative, meaning, the boots help regulate the build-up of electrostatic charge in a person's body by conducting it to the ground.
Electrostatic dissipative boots are generally required for those who work in manufacturing computer components, solvent-based paints, explosives, and plastics.
If you work in one of those fields you may want to consider the Rock Rooster AK227 for your job.
Where are these Rockrooster boots made?
From what I can find, these boots are made in China.
Unlike most companies that have tags/labels on their tongue, there's no tag on these boots to identify easily where the work boots are made.
There's also nowhere on the box stating what country they're made in.
After talking to the Rockrooster team, they have confirmed these work boots are made in China.
What do the letters stand for when it comes to the width of the boot? (W,M,D,E,etc)
There's a lot of confusion about these among people looking to buy a pair of work boots. Hopefully, the little table I've put together might help you understand what's that all about!
The letters simply represent how wide the work boots are.
| Letter | Meaning |
| --- | --- |
| N or A | Narrow |
| M, or D | Medium |
| W or 2E | Wide |
| XW or 3E | Xtra Wide |
Will these AK227 slip-on boots fit wide feet?
The Rockrooster Bakken boots I'm testing are size 12 wide, and I find they fit widthwise perfectly.
With thick socks on, my foot measures about 4.5" wide and these boots accommodate my needs quite well.
So if you're looking for a pair of good work boots for wide feet these Rockrooster can be a good choice.
On the other hand though, if you have narrow feet, Rockrooster recommends sizing down half-size for the best fit.
Are these Rockrooster steel-toe boots waterproof or not?
These boots are not waterproof, but they are water resistant. I would say you could safely stand in water with these boots in water up to about 3.5" or so without any trouble.
Once you cross into the elastic, it's all over. I put a boot in a tub above the elastic, and the water immediately came through.
The boots seem to be fine in water up to the elastic. Because they are only water resistant, however, I would not recommend doing this for an extended period of time.
Are they lightweight? How much do they weigh?
I would say these boots are mid-weight. A single boot weighs in at 2 lbs. and 2 ounces give or take.
This makes for about 4.4 lbs for the pair. To some, these may be on the heavy side if you're used to wearing very lightweight boots.
However, I'm a larger man, so I wear these boots without noticing the weight.
Are they comfortable?
Out of the box, these boots seem to be extremely comfortable, aside from a couple of things to note in my particular situation.
I've attempted to illustrate in the image below the shape of the steel toe they used for these boots.
Instead of the toe box being shaped like an L turned sideways, if you will, it is like an L turned sideways with a little dip at the top.
So it seems like the toe cap in these boots is lower than other work boots I've had and reviewed.
For me, this means my toe next to the big toe (see pic below) on my right foot rubs against the toe cap with every step if wearing socks with a regular thickness.
However, if I wear thick wool socks with work boots, it is not a rub, but rather a resting of the toe cap against my toe next to the big toe of my right foot.
Unfortunately, there is also a heel rub in the right boot. I've bought some heel cushions for the inside of the boot to hopefully make this better.
After wearing the boots for a few days at work and outside of work doing things at home, these boots are extremely comfortable.
I joked with a coworker about how they feel so comfortable they're like wearing slippers to work.
Break-in period: Do they need breaking in?
Have you ever tried to break in a pair of work boots?
It's really a pain in the back, especially with those most expensive work boots that are made with thick, high-quality leather.
I find these Rockrooster Bakken boots to have a short break-in period with immediate comfort out of the box, for the most part.
This particular pair has a rub on the toe next to my big toe and the heel rub in the right boot.
After a couple days of having the heel rub in the right boot, I successfully fixed my issue by bending the boot back and forth at the heel to change the shape.
This adjusted or worked out the spot causing me trouble. From that point on, these boots have been great.
Even the toe rub previously mentioned became something I didn't notice after a couple days.
Are they slippery?
As I said above, a true test for these soles and their anti-slip material will be in the back of a restaurant I go to during bacteria sample collection for work.
The floor is coated with grease so I put them on for my recent visit to the same restaurant.
In comparison to the Thorogood 804-3600 boots, I'd tested previously the anti-slip material has done its job everywhere.
Wearing the Thorogood work boots in the back of that restaurant was like walking on ice. With these Rockrooster Bakken on, I walked on the same floor with confidence and no issues.
Do they provide support?
I find these boots provide support for me in the arch, heel, and ankle of the foot.
I have flat feet, and these don't have much of an arch, almost like the feel of the Thorogood 804-3600 wedge boot I'd tested previously.
There is a soft arch support in the sole of these boots. With this being said, these work boots are great for my flat feet.
Some might find there isn't enough ankle support compared to having worn laced boots. In fact, if you need ankle support you should never buy slip-on Chelsea-style work boots.
Lace-up boots are a must for people with weak ankles. Here's a list of some of the best work boots for ankle support if that's what you're looking for.
Are they true to size? Do they run small or large?
I believe these boots are true to size.
Based on me previously wearing a 12D in Red Wings and 12EE in Thorogood 1957 series Briar Pitstop , these boots are true to size in length, as well as width.
For your convenience, I've added Rockrooster's sizing guide.
Heel height
These Rockrooster AK227 boots have a 2.5″ or 6.4cm high heel.
This is what I had measured on the outside of the boot and also provided in the specs from the company themselves.
I've found that based on measurements comparing the distance from the bottom of the boot to the top of the elastic vs the inside of the boot to the elastic, the actual heel height is about 1.5".
Heel to toe drop
As measured from the floor to the resting space of the foot at the heel, I measure 1.5 inches at the heel and approximately 1 inch at the toe.
This makes for a fairly gradual drop and works well for me with my flat feet.
How tall are these AK227 Bakken slip-on safety boots?
The shaft of these Rockrooster slip-on boots measures 5.5″ or 14cm. This information was provided in the specs from the company on their site.
Based on my measurements, this is from the inside of the boot to the top of the back.
What colors does the Bakken come in?
This boot comes in 2 colors, with 3 variations.
They are the AK227 Bakken with steel toe
AK227NT Bakken Soft Toe
and the AK222 in Wheat Nubuck also with a steel toe
Price: how much do they cost?
These boots fit into the budget category for work boots, at $110 currently from their website and they go for around the same price on Amazon.
As we know prices change all the time so I leave you links to both stores so you can check the latest, most up-to-date prices:
Rockrooster boots discount coupon code
If you were looking for a discount code for Rockrooster work boots, I have one for you. Simply use: BEST at the checkout to get a 15% discount on your next purchase.
Where to buy Rockrooster AK227 work boots?
There are not many online and local stores where you can buy these work boots at the moment. Personally, I've seen these boots selling at:
Beware of scams or copycats
Rockrooster guys posted the other day on their Instagram page the following reminder…
"Friendly reminder they are some boots that look like ours on Amazon, we didn't make and sell them, please be aware. If you want to buy our boots, please click the link in our bio, or visit our official store."
I didn't even realize these weren't Rockrosoter work boots, but Rock Poster!!!
Because of this, I liked to remind you to use the links found in this article to make sure you go straight to the official sources and you won't get scammed!
Who do I recommend these Rockrooster work boots to?
I would recommend these boots to people with jobs mainly on flat ground or floors. Due to the nature of the slip-on style, they might not be the greatest for people who work on angled surfaces such as workers in the roofing industry.
This may depend on the user, as I climbed up and down the slope of the reservoir at work in these boots with no trouble.
The slip-on style boots don't provide as much support in the ankle as their laced counterpart.
Some construction jobs don't allow slip-on boots for safety reasons, so be sure to check if these are ok to use for your particular job.
Here are some jobs these Rockrooster AK227 work boots would easily be great for:
Water plant operators
Factory workers
People working in the food industry
Plumbers
Machinery drivers (forklift, excavators,etc)
Handymen and handywomen
Carpenter
Construction (if slip-ons are allowed)
HVAC technicians
Managers
Office worker
Watch the AK227 review on YouTube if you prefer
Verdict: Are Rockrooster AK227 work boots worth the money?
Aside from the toe rub and the initial heel rub in the right boot, these boots were wonderful for me right from the start.
If you'd read my Thorogood 804-3600 review, you'd found out I do a lot of walking on concrete floors at my job. I find these boots to be comfortable with a very cushioned step.
The material of the outsole is nice and soft, too.
These boots have such a cushioned step, they feel like walking in a wedge. I talk more about this topic in this article: the differences between a wedge sole vs a heel sole in work boots.
The step is so smooth, it's as if it is one continuous motion with no defined heel. The slip-on might not be perfect for everyone, but they're working for my needs with no difficulty.
At the one month update, I will not only give my status report on these boots but my coworker's thoughts as well. As mentioned previously, I'd given the first pair to him to wear.
My overall opinion so far on these boots is they appear to be very good boots for the $110 you will pay for them and so far they're worth every single penny in my experience based on my work environment.
Overall, Great Affordable Slip On Steel Toe Work Boots
If you're after a pair of comfortable and affordable slip-on work boots, then look no further. These Rockrooster AK227 steel-toe boots are a great place to start.
---
More pictures of these Rockrooster slip-on safety boots
Check out our Instagram or Pinterest page for more pictures. Also, if you really like one of the images, you're free to borrow an image as long as you mention where you borrow it from!
Update: 1 month of wearing these AK227 Bakken
After having worn these boots for one month, I can still say they are great. Again, I'm not just saying this because the boots were provided to us free to test. These are my genuine feelings about these boots.
I'd said it in the initial review, but for $110, these are definitely a solid option. I've been wearing them in rotation with my Thorogood 804-3600 and Rockrooster VAP2303 boots.
They are not falling apart on me, and the elastic is still holding up well. I truly look forward to putting these on every time it is their turn in the rotation for wear.
My colleague, Scot, is still enjoying his boots as well. The only complaint he had of them was the front of the opening was a little stiff and rubbed on his leg at first.
He has said overall they are very comfortable boots and he has enjoyed wearing them.
Update: 6 months of wearing these AK227 Bakken
---
Team Members Working On This Page
Hello, I'm Jeff. I'm a Level III water plant operator in Ohio. I've been in the industry for over 20 years now, and the jobs I've had all required boots. I'd previously viewed them as something that didn't matter just so long as my feet were covered. Lately, I've come to appreciate the features and craftsmanship that go into quality footwear. When I'm not at work, I'm at home spending time with my wife and 2 kids. My current obsession other than boots is hot sauce. I absolutely love it!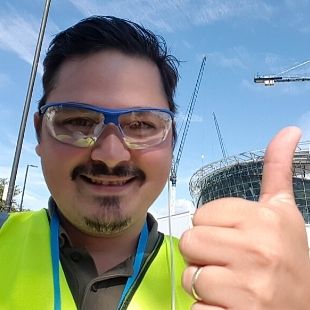 Construction Professional, driver, crane operator, cleaner, head chef … these are just some of the jobs I did in the past. Working in all these different environments taught me that having good footwear to protect your feet from different dangers at work IS PARAMOUNT for any worker! On this website, I aim to share all my knowledge and personal experience in dealing with different footwear and foot care issues, and hopefully, you can get something out of it. Enjoy!